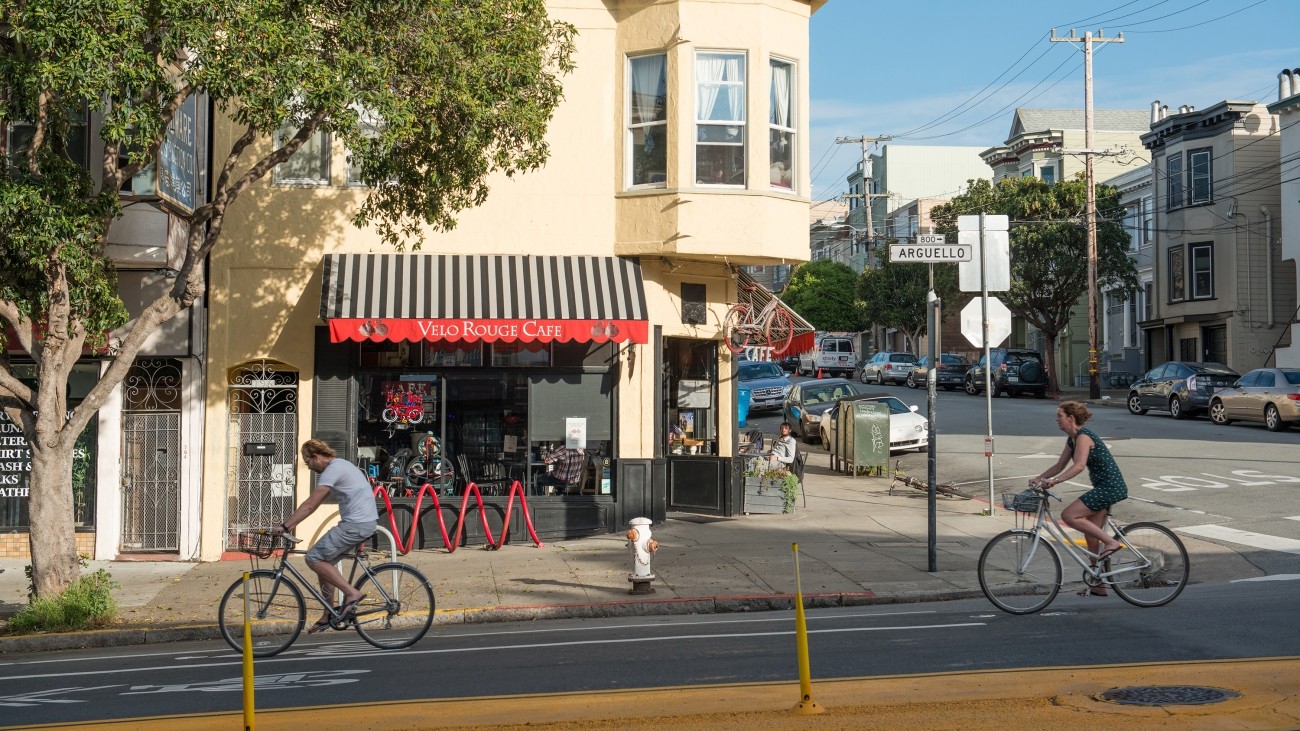 The Transportation Authority's Neighborhood Program supports neighborhood-scale transportation planning efforts and project implementation in each supervisorial district.
All Neighborhood Program efforts are designed to promote community-based planning that leads to projects that can be implemented in the short-term. Projects typically address priorities established in the San Francisco Transportation Plan:
Improve pedestrian and/or bicycle safety
Encourage walking and/or biking
Improve transit accessibility
Improve mobility for Communities of Concern or other underserved neighborhoods and vulnerable populations
Transportation Authority Board members contact Transportation Authority staff when they are interested in exploring planning ideas. Our agency in turn coordinates with relevant planning and project implementation agencies. Board members may already have an idea in mind, seek help from agency staff in generating ideas, or solicit input from constituents and other stakeholders.
Contact your district supervisor to propose an idea.
Funding
The Neighborhood Program was established by the Transportation Authority Board in 2014, with $100,000 in planning funds and $600,000 in capital funds for each supervisorial district to use over a five-year period. This funding comes from San Francisco's Prop K half-cent sales tax for transportation. In 2018 the board approved a second five-year funding cycle for the Neighborhood Program, which begins in July 2019. District supervisors, acting as Transportation Authority Board members, determine which projects are funded.
The Neighborhood Program is also referred to as the Neighborhood Transportation Improvement Program, or "NTIP."
Related Project & Studies