Overview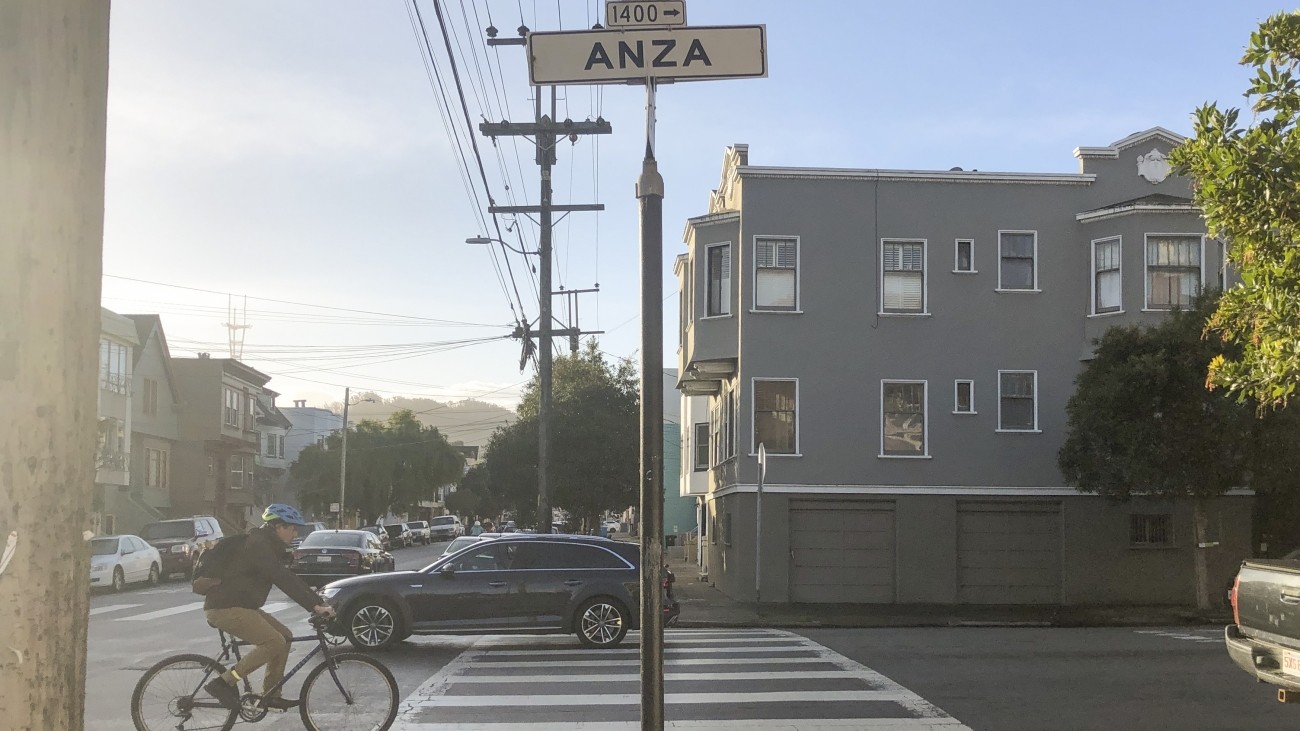 Introduction
Anza Street is a key thoroughfare in San Francisco's Richmond District that is frequented by people on bikes and community members have expressed that they would benefit from having an additional east-west bike route in the neighborhood.
At the request of District 1 Supervisor Sandra Lee Fewer, the SFMTA will install approximately 1.5 miles of standard bike lanes, from 26th Avenue to Arguello Boulevard. The aim of this project is to improve safety and accessibility for bicyclists on Anza Street.
Additionally, the SFMTA will use this project as an opportunity to assess traffic counts, speed surveys, and recent crash history on the corridor to determine potential locations for future safety improvements, including speed humps.
Timeline and Status 
SFMTA expects to conduct outreach beginning in spring 2020 and complete construction by early 2021.
Cost and Funding 
The Transportation Authority supported this project with funding from our Neighborhood Program at the request of Transportation Authority board member and District 1 Supervisor Sandra Lee Fewer.
Project/study Partners
SFMTA 
Resources
Prop K transportation sales tax funding request (PDF)
Contact 
Jeffrey Banks, SFMTA, Jeffrey.Banks@sfmta.com
Our Neighborhood Program supports neighborhood-scale planning efforts and project implementation in each supervisorial district.
The main goal of this project is to address community concerns surrounding safety for people biking and walking along Arguello Boulevard.
San Francisco has vowed to eliminate all traffic-related deaths by 2024 through education, enforcement, and road infrastructure redesign.