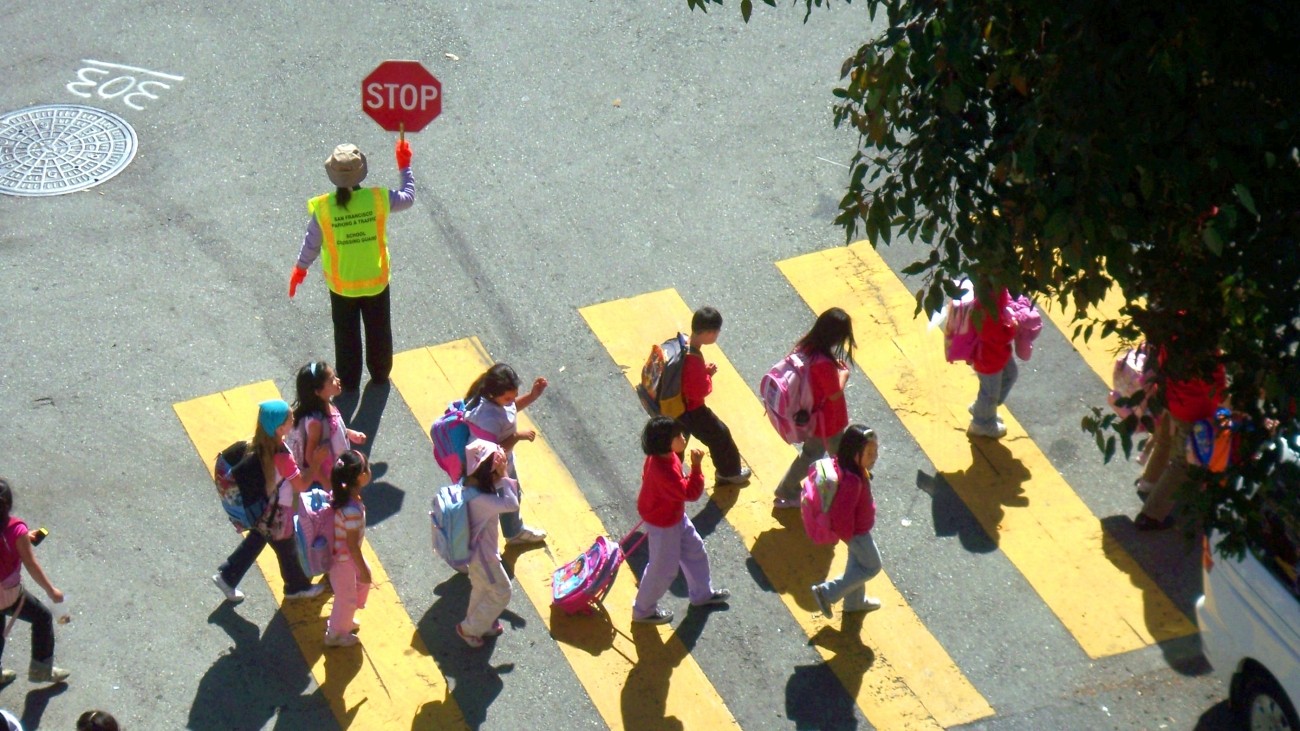 Introduction
In 2014, San Francisco became a Vision Zero City, vowing to eliminate all traffic-related deaths by 2024 through education, enforcement, and road infrastructure redesign.
The Vision Zero SF Action Strategy outlines the initiatives and actions the City will take to advance the goal of eliminating traffic fatalities. Vision Zero SF uses data-driven strategies that focus on creating safer streets, educating the public, enforcing traffic laws, and advancing transformative policies that save lives.
Transportation Authority Vision Zero Committee
In February 2014, the Transportation Authority Board established the Vision Zero Committee to track and support the progress city agencies are making toward meeting the goals of Vision Zero. The committee is comprised of three Transportation Authority Board members. The committee meets quarterly in City Hall and is a forum for city agencies to update commissioners, advocates, and the public on the progress made toward achieving Vision Zero.
Attend a Transportation Authority Vision Zero Committee meeting.
Vision Zero Task Force
The Vision Zero Task Force is chaired by the SFMTA and the San Francisco Department of Public Health and has over 40 members representing communities and perspectives from across the city. The Task Force provides feedback and input on key Vision Zero policies and efforts, ensuring that San Francisco communities have an opportunity to participate in creating safer, more livable streets.
Attend a Vision Zero Task Force meeting.
Funding Vision Zero Projects
The Transportation Authority plays an important role in funding street safety improvement projects through the administration of San Francisco's Prop K half-cent sales tax and Prop AA vehicle registration fee funds, as well as by prioritizing federal and state funds for San Francisco projects.
The Transportation Authority provides funds for projects that range from near-term improvements like crosswalk striping and speed humps, to more comprehensive projects like protected bike lanes, sidewalk extensions, and new or upgraded traffic signals. We support SFMTA's traffic calming program, which allows residents who are concerned about speeding on their block to apply for traffic calming improvements for their street. We also fund major corridor projects like the Geary Bus Rapid Transit and Better Market Street project. Street safety projects funded by the Transportation Authority can be viewed in MyStreetSF.
We also lead planning studies in support of Vision Zero, like the SoMa Freeway Ramp Intersection Safety Studies in District 6, and support other community-based planning efforts through the Neighborhood Program.
Resources
Contact
Related Project & Studies