Overview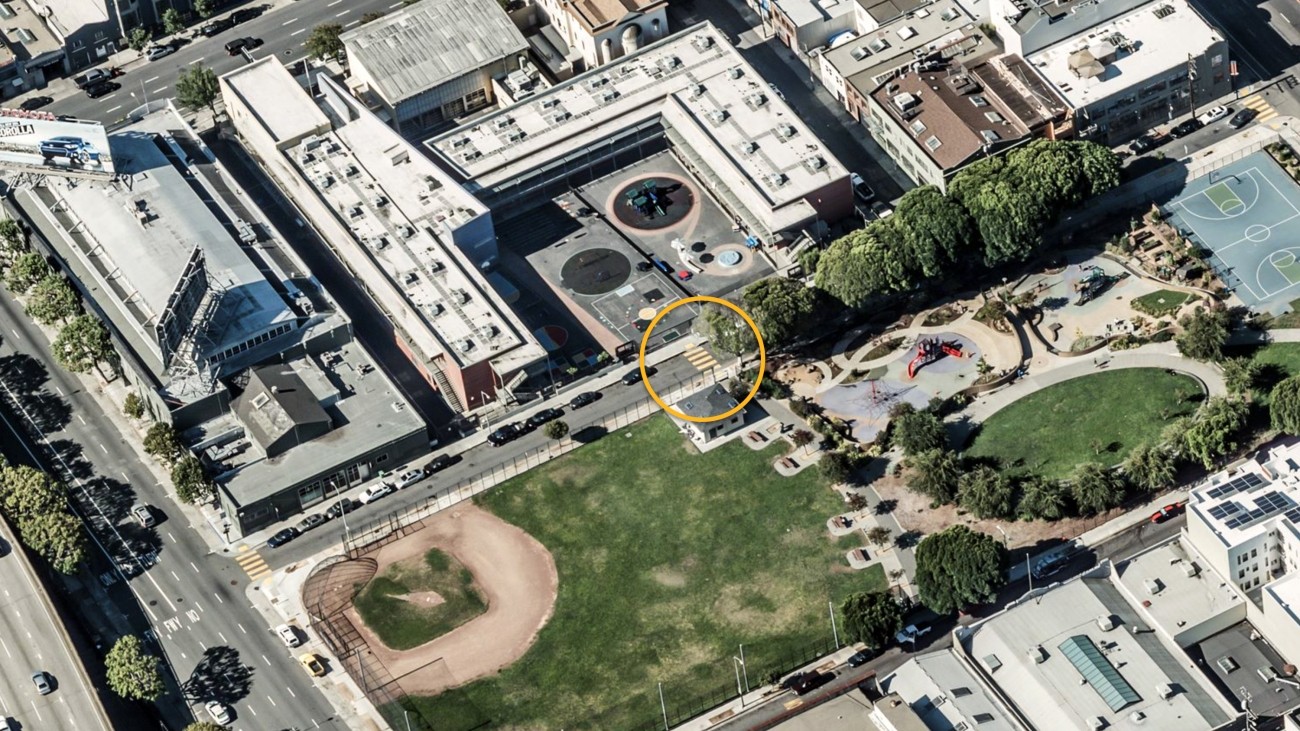 Introduction
Bessie Carmichael Elementary School is located in the South of Market Neighborhood in the SoMa Youth and Family Zone, a district designated by the City to enhance the health and environment of youth and families. The school is also located in San Francisco's Vision Zero High-Injury Network. 
The Bessie Carmichael Crosswalk project, completed in 2017, supported the City's Vision Zero goal by making it safer for students to walk and bike to school. 
The project emerged from a site visit with school administrators and community members in January of 2013. The visit identified both short- and long-term measures to improve safety and encourage students to walk and bike to school. 
The SFMTA implemented near-term improvements such as improved signage, daylighting, and traffic signal timing changes. In 2017 the SFMTA opened a midblock crosswalk to the school yard from the park. The crosswalk is located across Sherman Street between the entrance to the school yard and the pathway through the Victoria Manalo Draves Park. This crosswalk also required two new curb ramps, a painted crosswalk, and school crossing signage.
Cost & Funding 
The Bessie Carmichael Crosswalk Project was funded by the Transportation Authority's Neighborhood Program at the request of former District 6 Supervisor and Transportation Authority Board Member Jane Kim. 
Resources
Prop K Transportation Sales Tax Funding Request (PDF)
Contact 
Alan Uy, SFMTA: alan.uy@sfmta.com
San Francisco has vowed to eliminate all traffic-related deaths by 2024 through education, enforcement, and road infrastructure redesign.
Our Neighborhood Program supports neighborhood-scale planning efforts and project implementation in each supervisorial district.