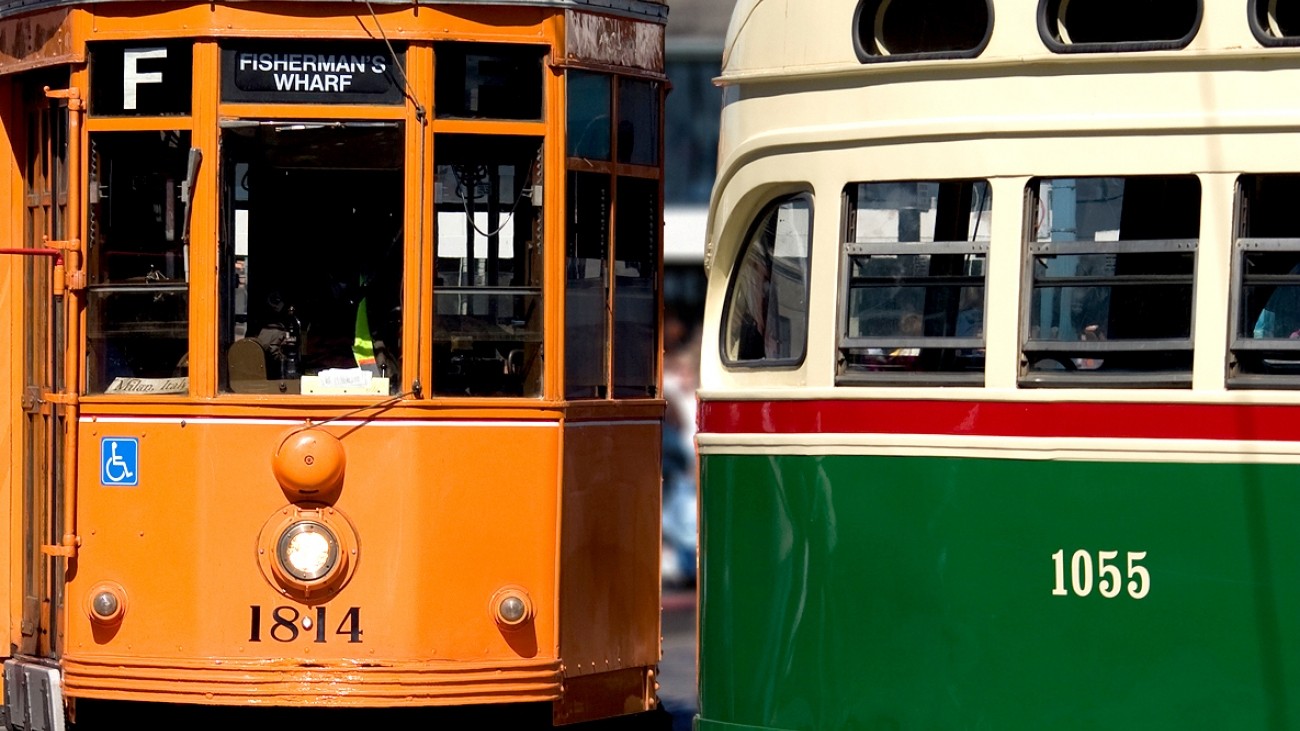 The Transportation Funding Gap
Building, maintaining, operating, improving, and expanding a transportation system often relies on a mix of revenues from a variety of sources. In San Francisco, as in the rest of the Bay Area, local revenue sources are a substantial piece of the overall funding picture and are often matched with other federal, state, or regional dollars to maximize their impact and help fully fund projects.
San Francisco's Transportation Task Force 2045 identified a $22 billion funding gap for San Francisco's transportation systems from 2019-2045, a gap that will require multiple funding sources to close. Policy makers have proposed strategies to address this funding gap at the state, regional, and local levels. 
The Transportation Authority will use information from the Transportation Task Force 2045 effort to develop the San Francisco Transportation Plan, our citywide, long-range investment and policy blueprint for San Francisco's multimodal transportation system. This plan is coordinated with Plan Bay Area 2050.
The Need to Fill the Transportation Funding Gap
San Francisco's economy has been booming since 2010, with tremendous residential and employment growth:
More residents: San Francisco's population increased by nearly 80,000 new residents between 2010 and 2018, a 9% increase.
More jobs: San Francisco gained over 128,000 new jobs between 2010 and 2018, a 29% increase. 
These trends are projected to continue: By 2040, San Francisco is forecasted to add an additional 73,400 housing units to accommodate the city's growing population. The city will also add 275,000 jobs, many of which will be in new office space, maintaining San Francisco's position as the major jobs center of the region.
This growth is putting a strain on our transportation system, as more trips are being made across the city.
Our Transportation System is Linked to our Quality of Life 
An equitable, affordable transportation system requires easy access to walking, biking, and transit options. This includes affordable transit fare programs like free Muni for youth, seniors, and people with disabilities and transit passes like San Francisco State University's Gator Pass program. 
Economic competitiveness requires a wide range of safe and reliable travel options. All modes of travel—walking, biking, driving, and taking transit—rely on smooth and safely designed roads. We must address transit capacity issues. Infrastructure improvements are also needed to keep pace with the city's rapidly growing population and job market.
Safe and healthy neighborhoods require dependable transit access, at all times of day, and quality walking and biking infrastructure.
A healthy environment requires easy access to sustainable transportation options and strategies that reduce vehicle miles traveled in order to reduce greenhouse gas emissions.
It is essential that San Francisco meet these transportation challenges to improve the overall livability and affordability of the city.
More Information
San Francisco Transportation 2045 Task Force Report, 2018 (PDF)
Transportation Task Force 2045 voter survey