Overview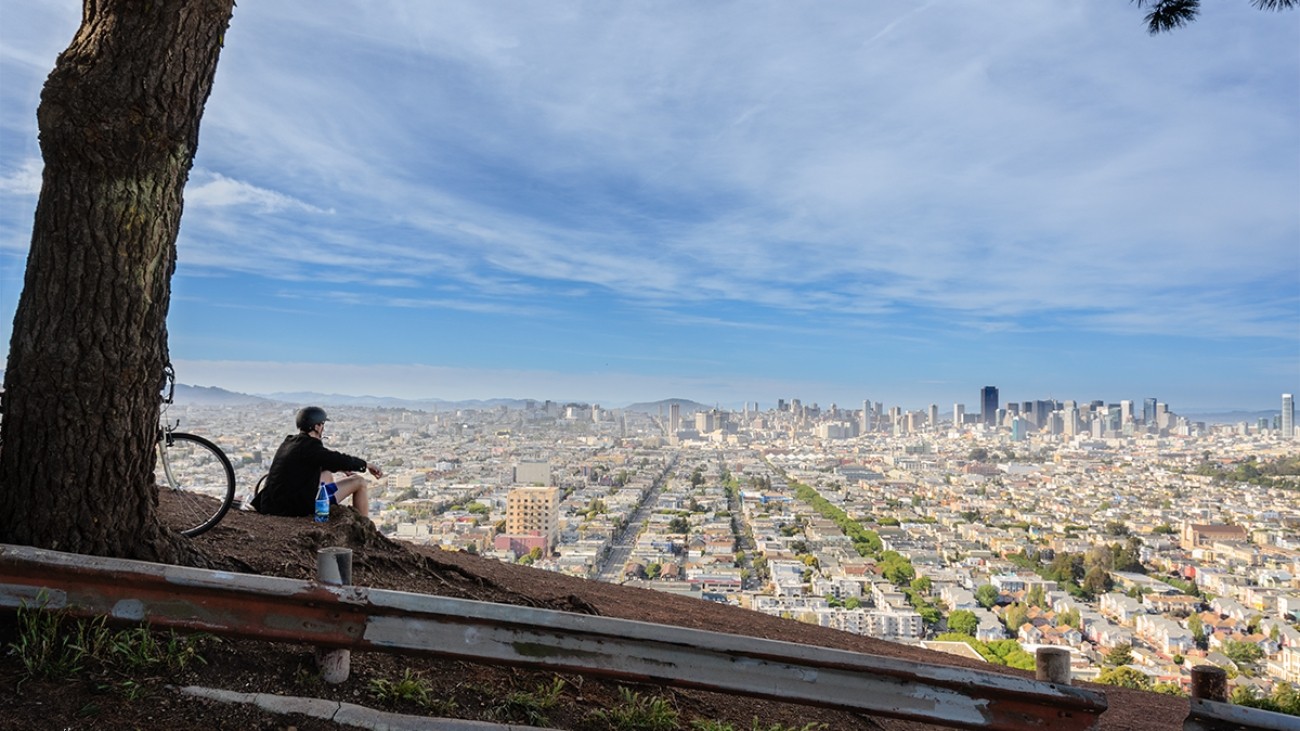 Introduction
Updated every four years, the San Francisco Transportation Plan is the city's long-range investment and policy blueprint encompassing every transportation mode, every transit operator, and all streets and freeways.
San Francisco Transportation Plan 2050 
The San Francisco Transportation Plan 2050 plan is San Francisco's citywide transportation policy and investment blueprint for the next 30 years. The plan analyzes all transportation modes and networks to achieve the city's transportation goals and ConnectSF vision and it positions San Francisco projects for federal, state and regional funds.
The growth and revenue estimates used in the plan are based on MTC's regional long-term revenue forecast developed as part of Plan Bay Area, the regional planning process conducted by the Metropolitan Transportation Commission. Drawing from ConnectSF Transit and Streets and Freeways strategies, the projects prioritized in the San Francisco Transportation Plan are consistent with Plan Bay Area 2050.
The San Francisco Transportation Plan Development Process
The Transportation Authority Board, comprised of the 11 members of the San Francisco Board of Supervisors, serves as San Francisco's county congestion management agency and adopts the San Francisco Transportation Plan approximately every four years. 
The 2050 plan builds on the work of ConnectSF (a multi-agency partnership to build an effective, equitable, and sustainable transportation system for our future), Plan Bay Area, Regional transit operating plans, and San Francisco's community based plans and Climate Action Plan. 
The San Francisco Transportation Plan is anticipated to be completed in fall 2022. 
Needs
The San Francisco Transportation Plan investments and policies build towards the ConnectSF vision that addresses the specific needs and opportunities that face San Francisco. The ConnectSF Statement of Needs identifies transportation trends absent strategic investments and policies, including citywide access, safety and connectivity deficiencies and disparities across key citywide and regional travel markets.
Additional investments are key to reaching ConnectSF goals
Transit, Street and Freeway Studies
The Statement of Needs informed studies focusing on ways to improve the city's transit system and streets and freeways. 
Those studies are:
ConnectSF Transit Strategy
The Transit Strategy describes the major capital projects and programs that will help our city's transit system meet the existing and future travel needs.
The primary strategies are:
Make the system work better
Deliver a five-minute network
Renew and modernize our rail system, and
Build more rail to San Francisco's busiest places

ConnectSF Streets and Freeways Strategy
The Streets and Freeways Strategy identified five strategies to address our city's pressing challenges and move us closer to our vision.
Maintain and reinvest in the current transportation system
Prioritize transit and carpooling on our streets and freeways
Build a complete network for walking and biking
Prioritize safety in all investments and through targeted programs
Repair harms and reconnect communities
 
Plans and Priorities
The San Francisco Transportation Plan update is anticipated to be completed in fall 2022. Meanwhile, SF Planning is leading an update to the Transportation Element of the General Plan, which will be completed in 2024.
 
Reports & documents
Previous San Francisco Transportation Plans
San Francisco Transportation Plan 2040 Update (released 2017)
The 2017 minor update builds off the plan passed in 2013. The 2017 update:
Reaffirms the 2013 plan's goals, investment, and supporting policy recommendations
Includes a progress report on projects, policies, and planning studies
Revises transportation funding revenue forecasts, updates project costs, and reassesses projects previously identified for funding
Includes an overview of existing and future conditions—such as population and employment growth, traffic congestion, and affordability trends that impact San Francisco's transportation system
Identifies new planning efforts and policy papers that are underway or anticipated to begin soon that will focus on key issues facing San Francisco. 
These analyses guided advocacy in the update to Plan Bay Area 2040, the Metropolitan Transportation Commission's federally and state-mandated regional planning effort. 
2017 San Francisco Transportation Plan Update (PDF)
San Francisco Transportation Plan 2040 (released 2013)
The 2013 San Francisco Transportation Plan articulated two transportation investment scenarios through 2040, identified potential new revenues and established an Early Action Program for the first five years of investments. In addition, the 2013 plan includes policy recommendations and strategic initiatives to complement the investment scenarios as well as in-depth analysis on circulation in the growing core of the city, transportation equity, visitor trips, and project delivery.
San Francisco Transportation Plan 2040 (PDF)
Appendix A Plan Development Process (PDF)
Appendix B Needs Analysis White Paper (PDF)
Appendix C Core Circulation Study (PDF)
Appendix D Revenue Assumptions (PDF)
Appendix E Outreach Summary (PDF)
Appendix F Transportation Equity Analysis (PDF)
Appendix G Summary of SFTP Policy Recommendations (PDF)
Appendix H Small Project Delivery White Paper (PDF)
Appendix I Large Project Delivery White Paper (PDF)
Appendix J Plan Performance Summary (PDF)
Appendix K SF Travel At a Glance (PDF)
Countywide Plan (released 2004)
The first plan, the Countywide Transportation Plan, was adopted by the Transportation Authority Board in July 2004, and established the City's investment strategy and policy initiatives for the sector through a technical and community-based planning process. 
2004 Countywide Plan (PDF)
Get email updates on this project