Maps & Data from the Transportation Authority
We map data on transportation projects, congestion, and more to help policy makers and the public better understand the city's transportation network.
Maps & Data from Other Sources
Explore maps and data from our local and regional partners.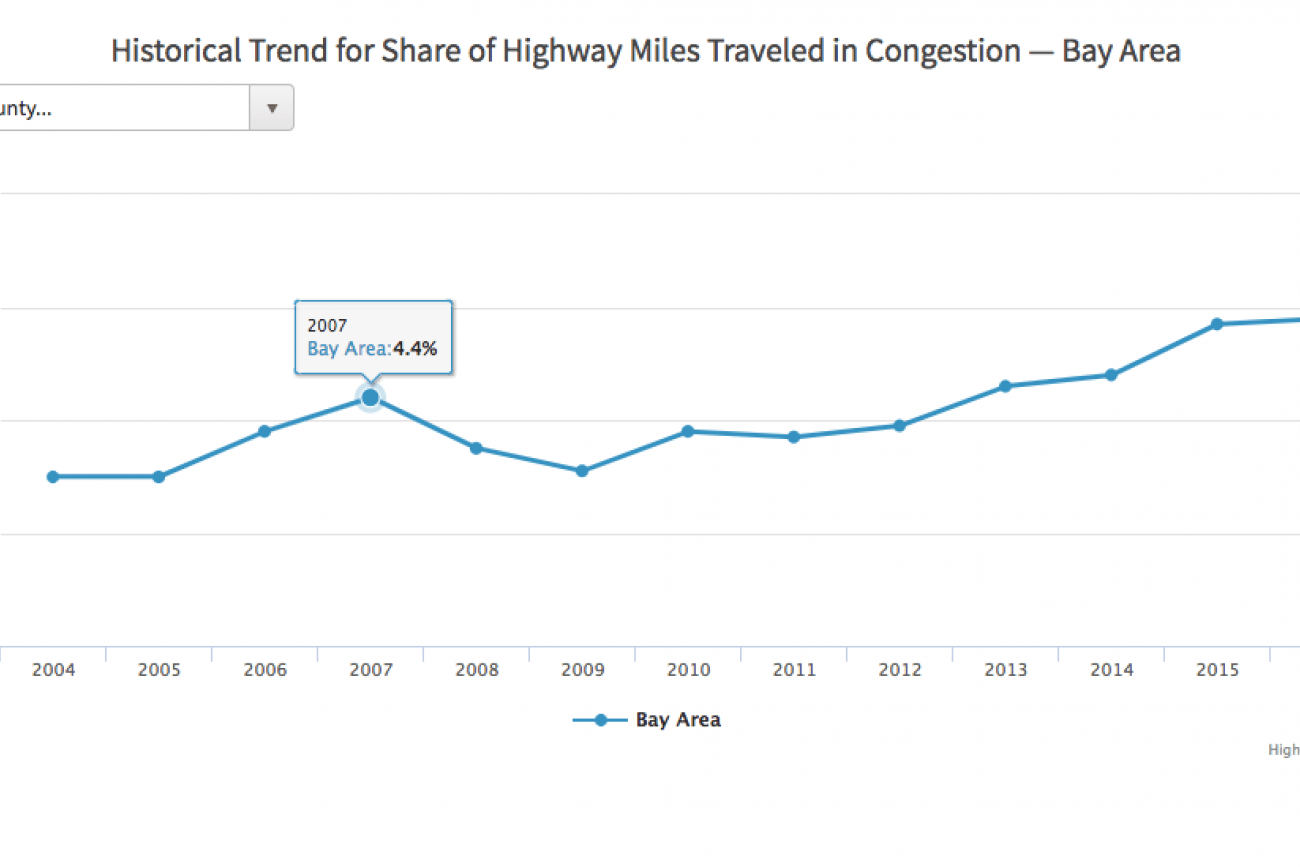 Vital Signs
MTC Vital Signs compiles dozens of indicators that measure regional progress on a specific topic, such as average commute time or median home price.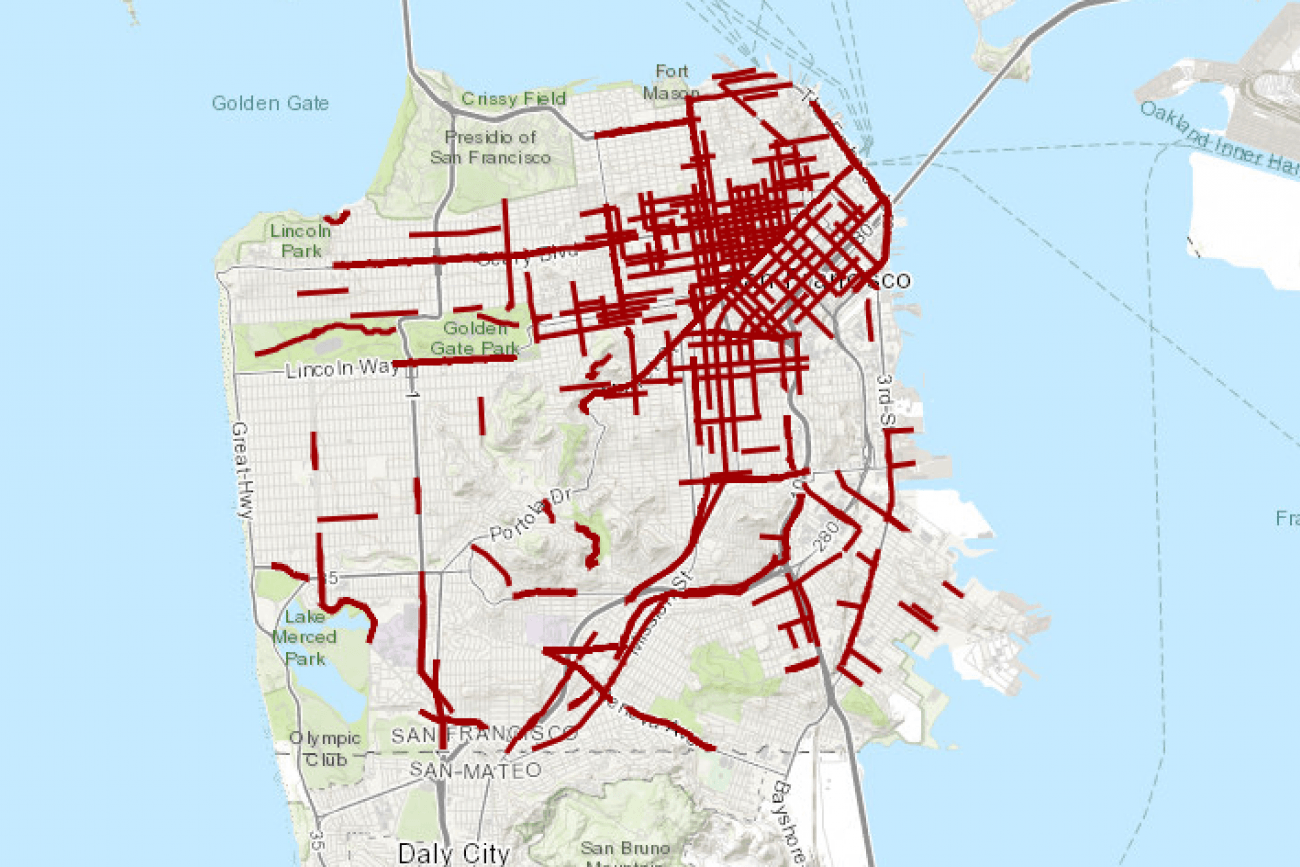 Vision Zero High-Injury Network
San Francisco's Vision Zero High-Injury Network identifies high injury corridors where targeted investments can help save lives and reduce severe injuries.