Overview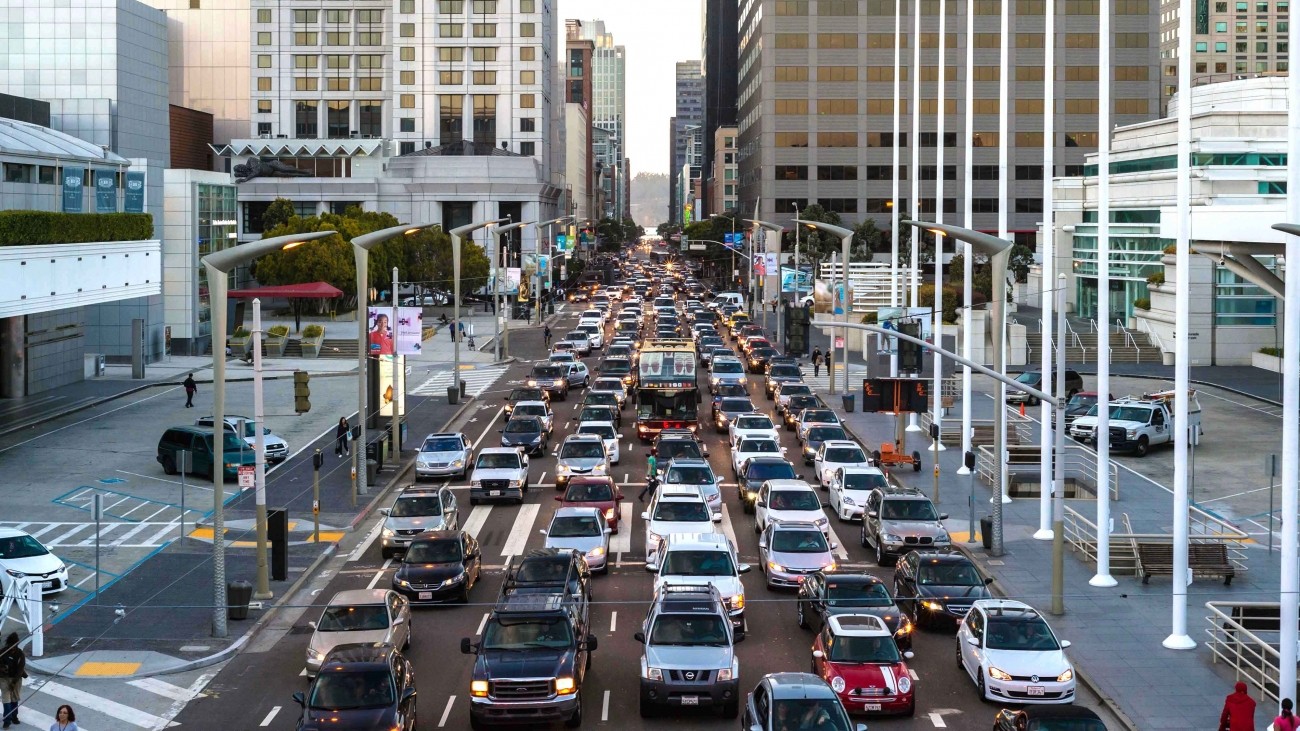 Introduction
The Transportation Authority is the Congestion Management Agency for San Francisco. We are required by state law to develop and adopt a Congestion Management Program to monitor activity on our transportation network and adopt plans for mitigating traffic congestion in the city. Our Congestion Management work also aids in the development of the San Francisco Transportation Plan and provides input to San Francisco's priorities for Plan Bay Area every four years.
Every two years, we release a report to update San Francisco's Congestion Management Program. This report analyzes the performance of our transportation network, including transit, cars, bicycles, and pedestrians. The performance measures are primarily based on INRIX roadway speed data and SFMTA vehicle telemetry data, augmented by other sources. The report also identifies ways to increase the productivity of existing transportation infrastructure and encourage more efficient use of transportation investments in order to better manage congestion, improve air quality, and facilitate sustainable development.
2019 Congestion Management Program 
Our latest congestion monitoring data reveals that auto speeds have continued to worsen since 2017. In contrast, transit speeds and transit reliability have remained steady, meaning that transit is more competitive with autos than in past years, an outcome consistent with San Francisco's Transit-First policies. 
Learn more in our blog: Behind the Numbers: The Latest Data on Congestion.
Resources
Final Report: Congestion Management Program, 2019 (PDF)
Executive Summary (PDF)
Appendices (PDF)
Data Files (ZIP)
Contact  
Reports & documents
Past Reports
2017 Congestion Management Program
2015 Congestion Management Program
2013 Congestion Management Program
2011 Congestion Management Program
2009 Congestion Management Program
Congestion pricing would involve charging drivers a fee to drive in specific congested areas of downtown to keep traffic and transit moving.
One of the best tools to manage the volume of traffic on our streets is charging a fair price to use our roads.