Contracting and Procurement
Contracting and Procurement
Welcome to the Transportation Authority's Contracting and RFPs page. Here, you'll find information about current contracting and procurement opportunities, along with qualifications, deadlines, informational meeting dates, and more. 
Current Opportunities
Coming Soon: Invitation to Bid for the Yerba Buena Island Southgate Road Realignment Project
Please check back soon for updates or sign up to receive notifications here.
Events
Upcoming Events
'Meet the Primes' Networking Event - November 5
Previous Events
2019 'Meet the Buyers' Procurement Forum
2019 DBE Certification Workshop
2018 'Meet the Buyers' Procurement Forum
2018 'Meet the Primes' Networking Event
Business Outreach Committee
The Transportation Authority is a member of the Business Outreach Committee (BOC), a multi-agency consortium of approximately 23 Bay Area transportation agencies with a common goal to assist small, disadvantaged and local firms doing business with Bay Area transit and transportation agencies. The BOC meets on a monthly basis to discuss outreach practices and plan for regional networking events and buyers forums, and publishes a quarterly newsletter of upcoming agency procurements and events.
Summer 2019 Contracting Newsletter (PDF)
Title VI Complaint Procedure
As a recipient of federal dollars, the San Francisco County Transportation Authority (Transportation Authority) is required to comply with Title VI of the Civil Rights Act of 1964 and ensure that services and benefits are provided on a non-discriminatory basis. The Transportation Authority has a Title VI Complaint Procedure in place:
Title VI Complaint Form (PDF)
Title VI Complaint Procedure information sheet (PDF), which outlines the process for local disposition of Title VI complaints.
Formulario de Queja Conforme al Título VI (PDF)
Hoja de información del Procedimiento de Queja conforme al Título VI (PDF), la cual establece el proceso para la disposición local de las quejas conforme al Título VI.
第六章投訴書(PDF)
第六章投訴程序告知書(PDF),概述處理第六章投訴的本地程序。
Contact
DBE/LBE Program
Disadvantaged Business and Local Business Enterprises
Our policy is that Disadvantaged Business Enterprises (DBEs) and Local Business Enterprises (LBEs) shall have the maximum feasible opportunity to participate in the performance of contracts financed in whole or in part with Transportation Authority funds. The Transportation Authority and its employees shall not discriminate on the basis of race, national origin, color, religion, sex, sexual orientation, age, or disability in the award and performance of Transportation Authority contracts.
DBE Requirements
For professional services (e.g., architect/engineering), total income must be less than $2.5 million
For telecommunications services, total income must be less than $5 million
For goods/materials/equipment and general services suppliers, total income must be less than $7 million
LBE Requirements
Evidence of maintaining a local working office in San Francisco for the past six months (e.g., utility bills, office lease, or office purchase agreement)
To Apply
NOTE: If you are certified in the same category through the other accepted programs listed below, you do not need to apply.
Applications must have all required supporting documentation to be approved.
Databases
DBE — Disadvantaged Business Enterprise
SBE and DVBE — Small Business Enterprise and Disabled Veteran Business Enterprise
LBE, LBE-PUC and NPE — Local Business Enterprise, Local Business Enterprise - Public Utilities Commission and Non-Profit Enterprises
SFCTA Certified DBE/LBE/SBE/LGBTBE/DVBE (.xlsx) — Lesbian Gay Bisexual Transgender Business Enterprise
Accepted Certifications 
The Transportation Authority accepts certifications from the following programs in lieu of a Transportation Authority certification:
California Department of Transportation (Caltrans), Office of Business & Economic Opportunity (OBEO) California Unified Certification Program (CUCP): DBE CUCP DBE Certifying Agencies
California Department of General Services (DGS), Procurement Division (PD), Office of Small Business and DVBE Services (OSDS): California Small Business Enterprise (SBE) Certification Program
City and County of San Francisco, Contract Monitoring Division (CMD): LBE
California Public Utilities Commission Supplier Clearinghouse: Lesbian, Gay, Bisexual, and/or Transgender Business Enterprises (LGBTBE)
Contact
Jobs and Internships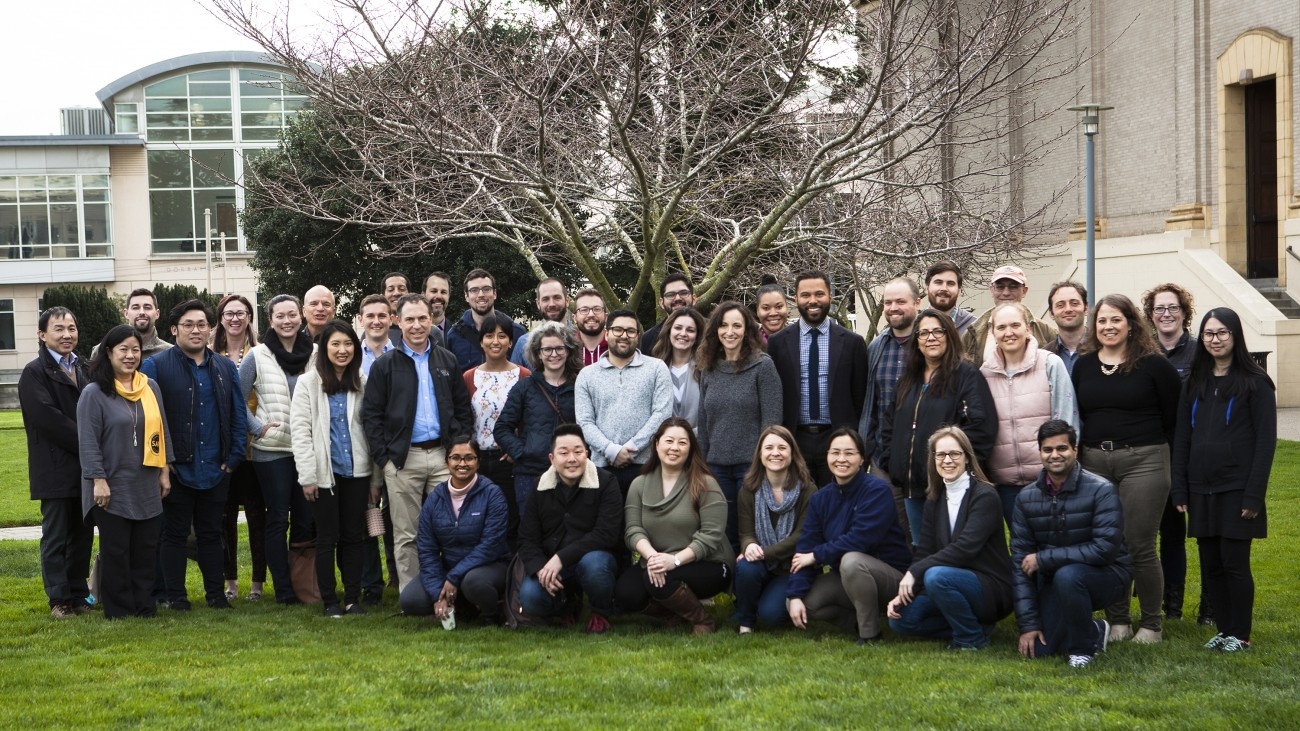 Work at the Transportation Authority
We're looking for applicants who are excited about making a meaningful contribution to San Francisco's transportation system. 
Receive job updates via email.
Jobs
This recruitment will remain open until filled. First consideration will be given to individuals who respond by September 30, 2019.
Internships
Deadline: Friday, September 20, 2019
Deadline: Friday, September 20, 2019
Deadline: Friday, September 20, 2019
Deadline: Friday, September 20, 2019
Modeling/Technology, Data, and Analysis Internship
This position is closed. Please check back for updates.
We are An Equal Opportunity Employer
The San Francisco County Transportation Authority is an Equal Opportunity Employer. We believe diversity and inclusion strengthen our work, and we strive to ensure our staff represents the communities we serve. 
We are committed to fostering an environment of mutual respect. We want to employ and provide career advancement opportunities for people of any:
race and color
sexual orientation, gender identity, and expression
religion and belief
national, social, and ethnic origin
parental status, including pregnancy, childbirth, lactation, or related medical conditions
age
physical, mental, and sensory disabilities
HIV status
marital, civil union, and domestic partnership status
past and present military service
family medical history and genetic information
protected status 
If you need assistance or an accommodation due to a disability, please contact us at info@sfcta.org or 415-522-4800.