Overview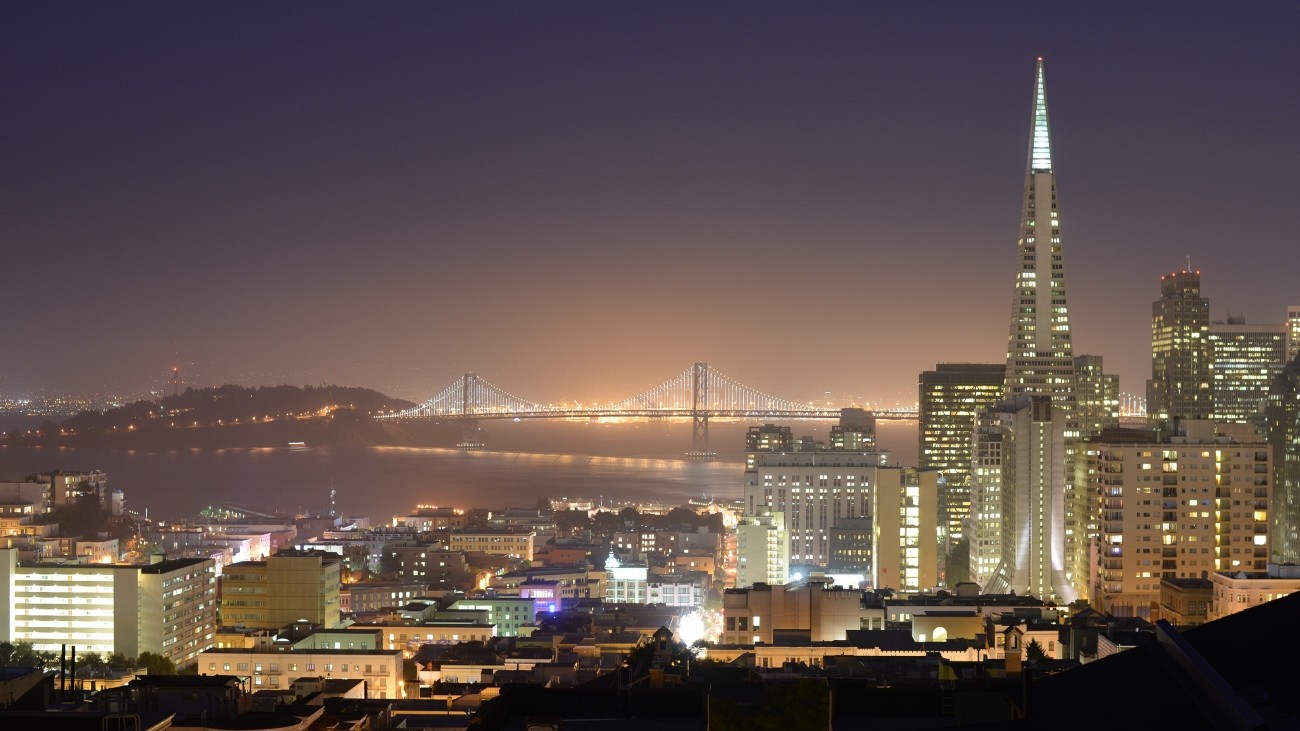 Introduction
Plan Bay Area is a 25-year plan that establishes the nine-county Bay Area region's vision for land use and transportation. It demonstrates how the transportation network and land use development can work together to reduce greenhouse gas emissions and create more complete, livable, and sustainable communities with sufficient affordable housing, more transportation choices, and easier access to vital services and amenities, such as public transit, shopping, schools, parks, recreation, and health care.
The Transportation Authority coordinates San Francisco's input to Plan Bay Area, including our list of specific transportation projects and programs to be included in the plan's transportation investment strategy. Inclusion of projects and programs in Plan Bay Area is a prerequisite for receiving state and federal transportation grants, as well as a requirement for securing a project's federal environmental document approval.
We will be leading the Regionally-Significant Projects submission process for San Francisco from April through June 2019.
Background
In July 2017, the Metropolitan Transportation Commission and the Association of Bay Area Governments adopted Plan Bay Area 2040 which set ambitious transportation and land use goals for the region, including:
Reduce per-capita greenhouse gas emissions from cars and light-duty trucks by 15%
Increase non-auto mode share by 10%
Reduce vehicle operating and maintenance costs due to pavement conditions by 100%
Reduce per-rider transit delay due to aged infrastructure by 100%
Decrease the share of lower-income residents' household income consumed by transportation and housing by 10%
In Plan Bay Area 2040, many San Francisco projects were called out as high performers in meeting those goals, including Caltrain Modernization and Extension to San Francisco's Salesforce Transit Center, Congestion Pricing on Treasure Island and in Downtown San Francisco, Geary Bus Rapid Transit, and BART Metro.
The Horizon Initiative
In advance of the next Plan Bay Area cycle, The Metropolitan Transportation Commission and Association of Bay Area Governments are conducting the Horizon initiative, which will explore external forces on how the Bay Area grows—such as new technologies, unexpected natural or manmade disasters, economic booms and busts, and political volatility—that may fundamentally alter the region's trajectory over the next few decades. The Horizon initiative will engage the public and other stakeholders to identify policy responses and investments that perform well under a variety of possible scenarios. Expected to conclude in summer 2019, Horizon will inform the next Plan Bay Area update, which will be adopted in 2021.
Resources
Metropolitan Transportation Commission Horizon Initiative webpage
Schedule for Horizon and Plan Bay Area 2050 (PDF)
Contact
Open call
San Francisco Request for Regionally-Significant Projects
Introduction
Plan Bay Area 2050 is the region's long-range transportation plan and sustainable communities strategy. The plan establishes the long-range transportation investment strategy for the nine Bay Area counties and is updated every four years. As the Congestion Management Agency for San Francisco, the Transportation Authority must submit a list of San Francisco's regionally-significant projects to the Metropolitan Transportation Commission in July 2019. This is just one of many steps through which the Metropolitan Transportation Commission asks Congestion Management Agencies, transit operators, and others to provide a comprehensive list of transportation projects and programs for possible inclusion in Plan Bay Area 2050. Being consistent with Plan Bay Area is required for projects to receive state and federal funds, and helps them advance toward implementation.
Request for Regionally-Significant Projects
On April 16, 2019 the Transportation Authority released a request for public agencies to submit regionally-significant projects in San Francisco to consider for Plan Bay Area 2050. A regionally-significant project is one that changes the capacity of a transit system or roadway and costs more than $250 million, such as a major rail extension, a new bus rapid transit project, or new high occupancy vehicle lanes on a freeway.
We anticipate that San Francisco's list will mostly focus on current Plan Bay Area projects that are not yet completed such as Better Market Street and the Downtown Rail Extension. The 2017 San Francisco Transportation Plan provides the basis for our Plan Bay Area project priorities. The list may also include new regionally-significant projects based on existing city or regional transit operator plans.
The overwhelming majority of San Francisco transportation projects will be submitted as part of bundled categories such as Minor Transit Improvements, Local Road Safety Improvements, and Pedestrian Improvements, and do not need to be submitted individually through this process. We will seek input on these bundled or programmatic categories this fall.
In parallel with this effort, the multi-agency ConnectSF process to coordinate San Francisco's long-range transportation planning efforts will be seeking input from the public on transportation needs and priorities. We will consider input received from the ConnectSF effort for Plan Bay Area 2050 and vice versa. In general, entirely new project ideas generated by members of the public will be vetted through the ConnectSF process before they are incorporated into Plan Bay Area.
Opportunities for Public Comment
Members of the public can provide feedback when Plan Bay Area is presented at the following meetings. Dates are subject to change so please confirm dates and times on our Meetings, Agendas, and Events page.
April 24, 2019: Citizens Advisory Committee
May 14, 2019: Transportation Authority Board
June 11, 2019: Transportation Authority Board
June 26, 2019: Citizens Advisory Committee
July 9, 2019: Transportation Authority Board
Project ideas can also be emailed to pba2050@sfcta.org. They will be reviewed as part of the Request for Regionally Significant Projects and considered as part of the larger ConnectSF effort.
To submit project ideas in Spanish, Cantonese, Russian, or Tagalog, please call 415-593-1655.
Project Submission Process for Public Agencies
Deadlines for public agencies:
All existing Plan Bay Area 2040 projects must be updated or flagged to drop (e.g. completed projects) by 5pm on May 6, 2019.
All new regionally significant projects must be submitted to the Transportation Authority by 5pm on May 13, 2019.
Public agency resources for the Request for Regionally-Significant Projects:
Memo to public agency project sponsors on Request for Regionally-Significant Projects (PDF)
List of Plan Bay Area 2040 and Horizon Transformative Projects to be updated (Excel)
Project Fact Sheet Template for projects that require modeling detail (Word)
Contact
Michelle Beaulieu, Senior Transportation Planner, michelle.beaulieu@sfcta.org
Amber Crabbe, Public Policy Manager, amber.crabbe@sfcta.org
Resources
Metropolitan Transportation Commission resources:
Request for Regionally Significant Projects (PDF)
Horizon and Plan Bay Area 2050 timeline (as of April 12, 2019) (PDF)
Horizon Initiative
Plan Bay Area 2050