Overview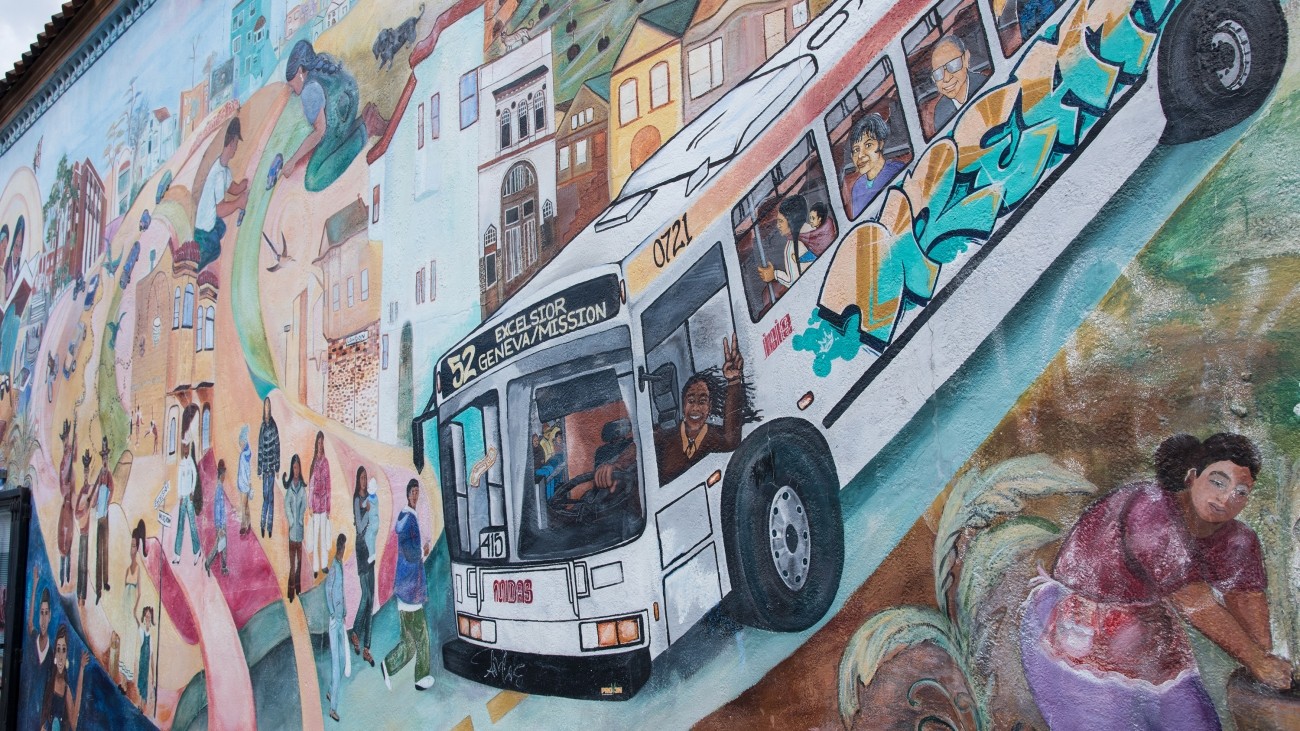 Introduction
Neighborhood Program funds will be used by the SFMTA to implement quick and effective near-term traffic calming measures at locations in District 11 at the request of District 11 Supervisor and Transportation Authority Board Member Ahsha Safai. Outreach from the Excelsior Neighborhood Traffic Calming Project and Excelsior Neighborhood Strategy will help determine what improvements will be made.
Specific locations and improvement types will be determined in collaboration with the District 11 Supervisor's Office and will be based on technical factors, such as feasibility and proximity to schools, as well as community input. The budget could cover the following:
32 speed humps or cushions
18 upgraded intersections: painted safety zones, raised crosswalks, continental crosswalks, traffic signs
Other midblock or intersection improvements
The final list of locations and measures is yet to be determined, but SFMTA will give highest priority to projects:
Near schools and community assets (eg. parks)
In areas with documented safety issues
With documented community support
That can be implemented quickly
Based on this criteria, several sites will likely receive traffic calming treatments. These include Naples Street, Vienna Street, Avalon Avenue, Orizaba Avenue, and Moscow Street (with a focus on the intersection with Persia); the areas around Cleveland Elementary and School of the Epiphany; and the areas near Excelsior Playground, Balboa Park, McLaren Park, and the Minnie and Lovey Ward Recreation Center. The SFMTA will share its list of recommended projects with the Supervisor's Office in advance of implementation.
Timeline & Status 
Due to the nature of the projects included in this project, implementation of some projects may begin while detailed design continues for other elements. 
Implementation is expected to be complete by summer 2019. 
Cost & Funding 
This project was funded by the Transportation Authority's Neighborhood Program at the request of District 11 Supervisor and Transportation Authority Board Member Ahsha Safai.
Resources
SFMTA: Excelsior Neighborhood Traffic Calming Project
SF Planning: Excelsior Neighborhood Strategy
Prop K Transportation Sales Tax Funding Request (PDF)
Contact 
Jennifer Molina, SFMTA: Jennifer.Molina@sfmta.com 
 
Our Neighborhood Program supports neighborhood-scale planning efforts and project implementation in each supervisorial district.