Overview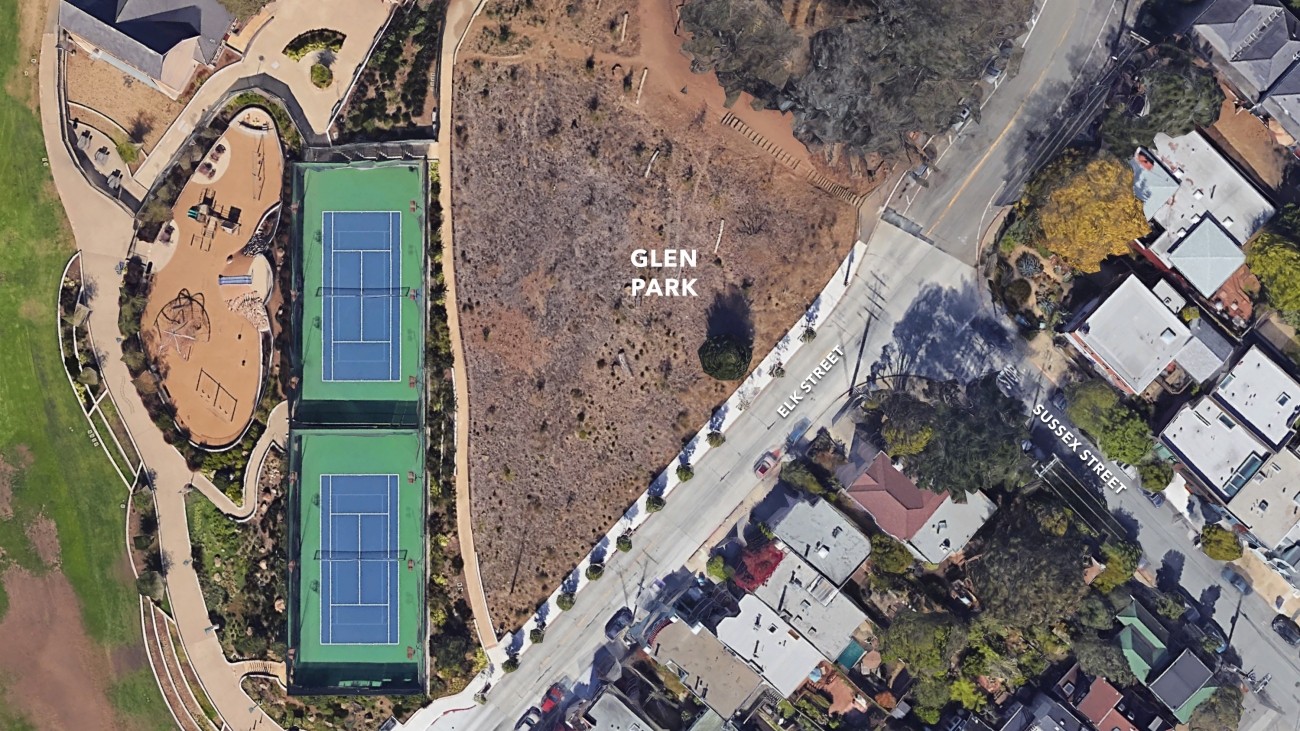 Introduction
The intersection of Elk and Sussex streets serves as a pedestrian access point to Glen Park and includes a stairway that provides access to the park from the intersection.
This project will address community members' requests for safety improvements at the intersection as submitted to the SFMTA and district supervisor through the Glen Park Neighborhood Association.
This project will improve the north pedestrian crossing of Diamond Heights Boulevard at Sussex Street by adding a marked crosswalk, rectangular rapid flashing beacons, a new streetlight on the northwest corner, and four curb ramps on three sidewalk extensions at the northwest, northeast, and southeast corners.
Additional improvements include reducing the speed limit north of the intersection from 30 miles per hour to 25 miles per hour, removing nine parking spaces to improve visibility between drivers and pedestrians, and closing the north and south crossings of Diamond Heights Boulevard at Arbor Street to channel pedestrians to the improved crossing at Sussex Street.
Project Partners
SFMTA
SF Public Works
Timeline & Status 
SFMTA and SF Public Works collaborated on design. SF Public Works is expected to complete construction in late 2020.
Cost & Funding 
This project is supported by the Transportation Authority's Neighborhood Program at the request of District 8 Supervisor and Transportation Authority Board Member Rafael Mandelman
Resources
Prop K Transportation Sales Tax Funding Request (PDF)
Glen Canyon Park Improvement Plan
Contact 
Gabriel Ho, SFMTA: Gabriel.Ho@sfmta.com
 
Our Neighborhood Program supports neighborhood-scale planning efforts and project implementation in each supervisorial district.