Overview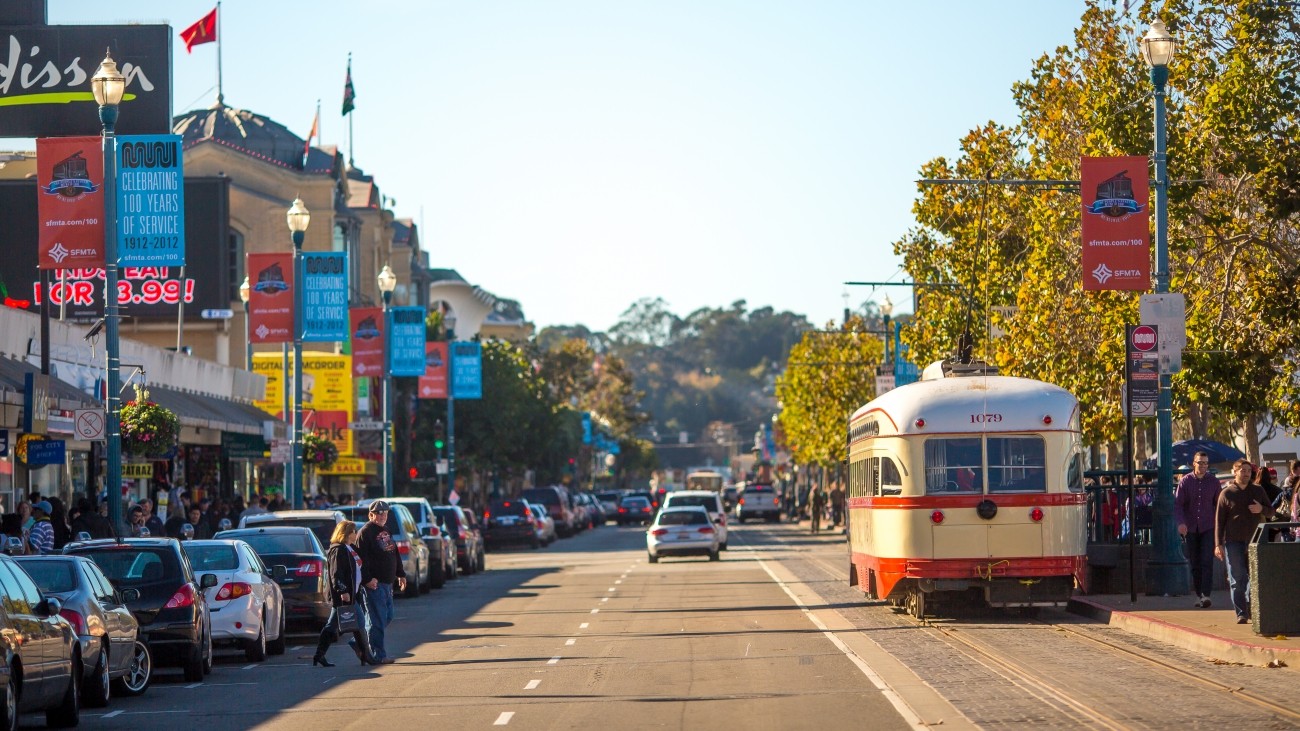 Introduction
The Jefferson Streetscape Improvement Project aims to improve street safety on the main street of Fisherman's Wharf. The project was envisioned in the Fisherman's Wharf Public Realm Plan and is being implemented in two phases.
The first phase of the Jefferson Streetscape Improvement Project, completed in 2013, widened sidewalks and constructed decorative pavement from Jones Street to Hyde Street with the goal of slowing vehicle traffic and safely accommodating high volumes of pedestrians and bicyclists. 
The second phase will result in three blocks of streetscape improvements between Powell and Jones streets, completing the design developed from the 2010 Fisherman's Wharf Public Realm Plan. The project includes widened sidewalks, pedestrian scale lighting, bike parking, new landscaping, trees, public seating, and construction of a narrowed roadway with geometrically patterned pavement. The project will improve safety along a street that sees more than 60,000 pedestrians per day on a typical summer weekend.
Project/Study Partners
The Jefferson Streetscape Improvement Project is being implemented by SF Public Works in coordination with the SFMTA and the Port of San Francisco.
Timeline & Status 
June 2018: Start date
Fall 2019: Construction expected to start
December 2020: Expected completion
Cost & Funding 
The total project cost of $15,061,000 and was funded by District 3 Neighborhood Program funds, additional Prop K half-cent sales tax funds, and a matching state grant from the Senate Bill 1 Local Partnership Program.
Resources
SF Public Works project webpage
Prop K Transportation Sales Tax Funding Request (PDF) 
Contact 
Coma Te, SF Public Works: coma.te@sfdpw.org
Our Neighborhood Program supports neighborhood-scale planning efforts and project implementation in each supervisorial district.