Overview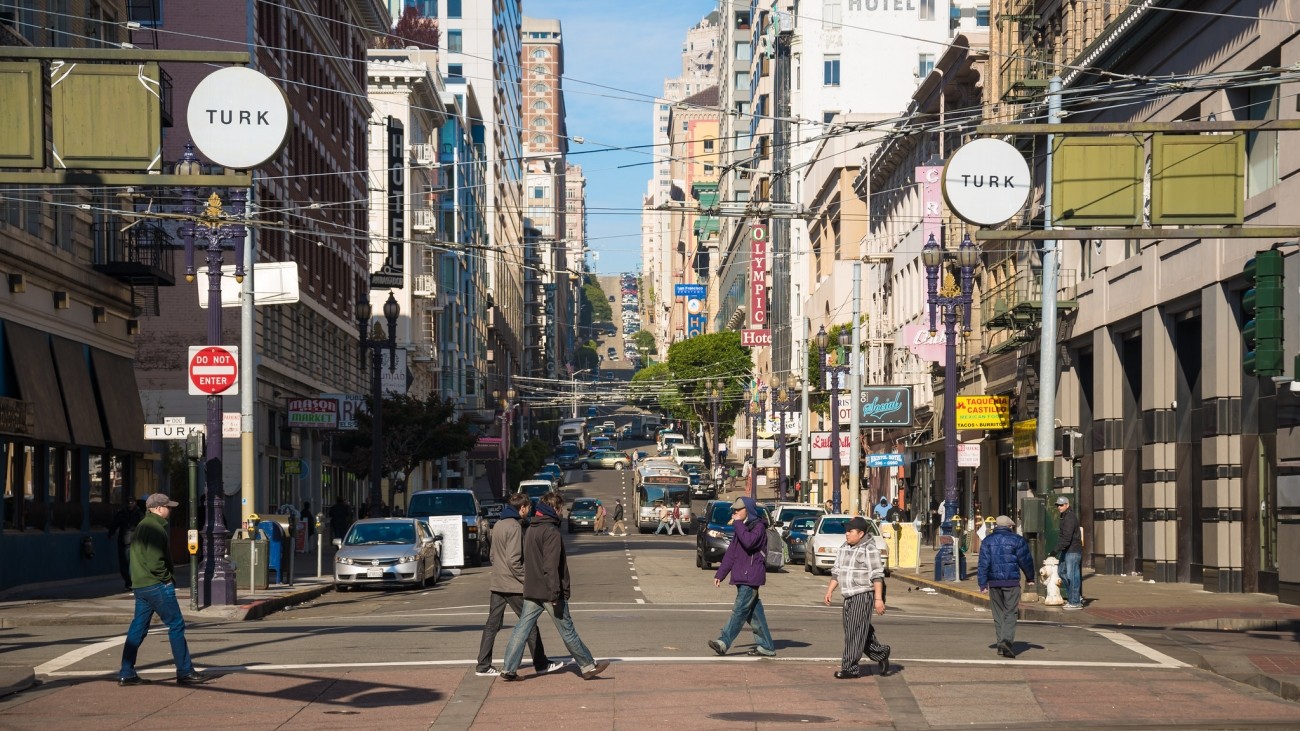 Introduction
The Tenderloin is disproportionately impacted by severe and fatal collisions, especially those caused by high vehicle speeds. Almost all streets within the Tenderloin are on San Francisco's High-Injury Network. Building on past neighborhood-wide efforts, the Tenderloin Traffic Safety Improvements project will reduce the speed limits of many streets from 25 to 20 miles per hour and restrict turns on red at 54 intersections. Studies show that lowering speeds greatly reduces the severity of a collision and restricting turns on red decreases the number of conflicts and injuries between people driving and walking. 
Project/Study Partners
This project is funded by the Transportation Authority's Neighborhood Program and led by SFMTA. 
Timeline and Status
Presentation to the Tenderloin Traffic Safety Task Force: November 2020
Public notification of the speed limit change and turn prohibitions: February-April 2021
Public Hearing for both 20 mph and No Turn on Red proposals: February 19, 2021
MTA Board approval of the 20 mph changes (No Turn on Red did not require SFMTA Board approval): March 16, 2021
Cost and Funding
This project was funded by the Transportation Authority's Neighborhood Program at the request of Transportation Authority Board Member Matt Haney (District 6). 
Resources
SFMTA's Tenderloin Traffic Safety Improvements
Prop K transportation sales tax funding request (PDF)
Contact 
Kimberly Leung, SFMTA: kimberly.leung@sfmta.com 
San Francisco has vowed to eliminate all traffic-related deaths by 2024 through education, enforcement, and road infrastructure redesign.