Overview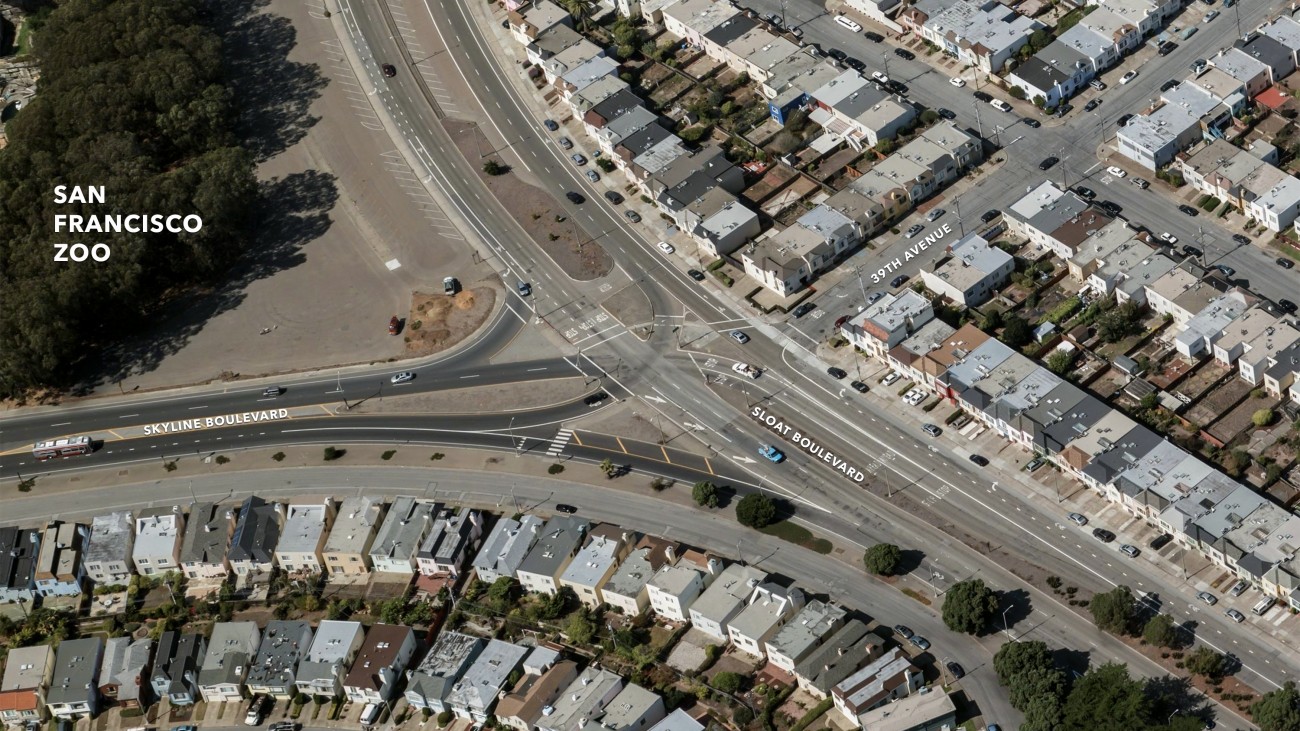 Introduction
The SFMTA's Sloat Skyline Intersection Alternatives Analysis looks to improve overall safety where Sloat Boulevard/HWY 35 intersects with Skyline Boulevard & 39th Avenue. Sloat serves as a major east-west connector from West Portal to Ocean Beach and is the unofficial southern border of the Outer Sunset. This project will identify options to make the intersection a more inviting, safe, and comfortable experience for all users.
The affected segment of Sloat Boulevard is a part of San Francisco's Vision Zero High-Injury Network, and the alternatives will be evaluated for their potential to improve safety for all road users and make progress toward achieving Vision Zero.
Goals
Improve safety for all road users
Increase visibility of pedestrians and reduce intersection conflict points
Improve or maintain transit and vehicle circulation at the intersection
Consider ways to showcase landscaping improvements or storm water management 
Cost & Funding 
The Transportation Authority's Neighborhood Program supported this project with $399,695 in Prop K half-cent sales tax funds. 
Resources
Prop K Transportation Sales Tax Request (PDF)
Contact
Anna Harkman, SFMTA: anna.harkman@sfmta.com
 
Our Neighborhood Program supports neighborhood-scale planning efforts and project implementation in each supervisorial district.