Overview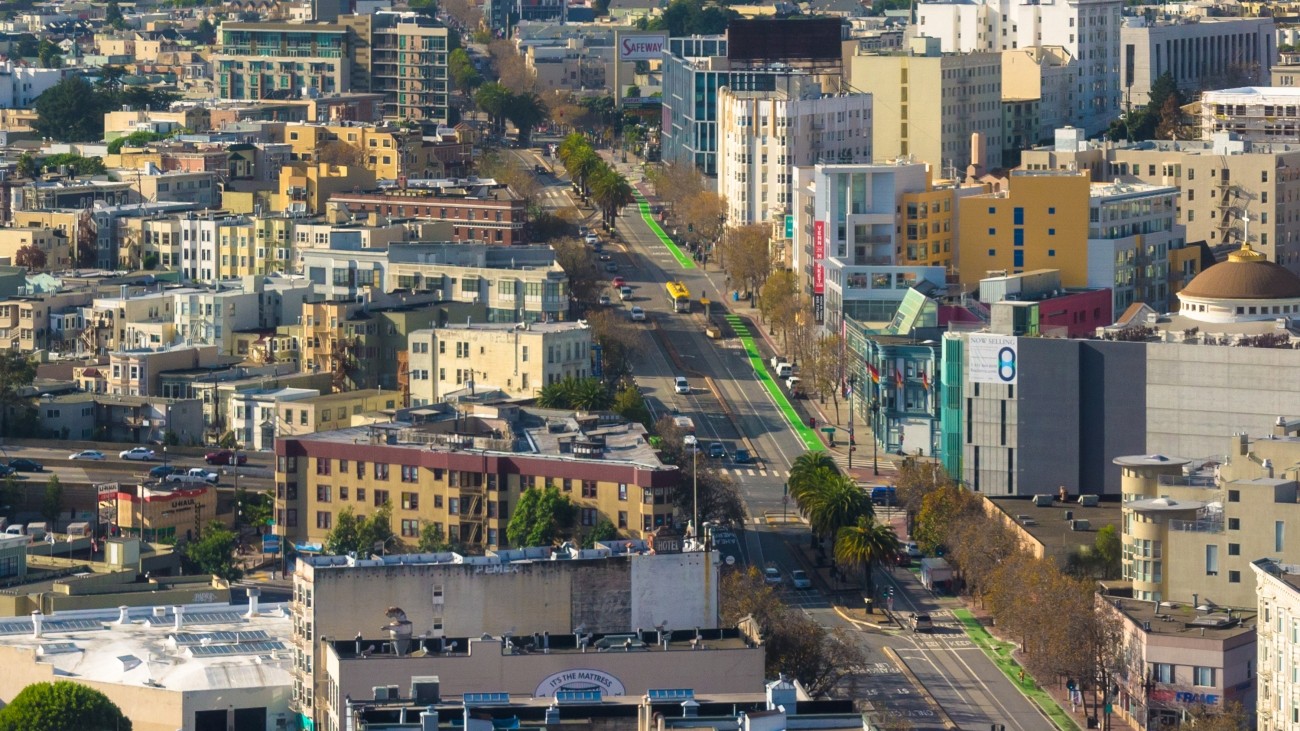 Introduction
Upper Market Street is a busy corridor between the Lower Haight, Mission, Castro, and Hayes Valley neighborhoods. A one-mile segment of Market Street  from Octavia Boulevard and the Central Freeway Ramp to Castro Street and 17th Street, Upper Market has complex, 6-way intersections and is on San Francisco's Vision Zero High-Injury Network. 
Through the Upper Market Street Safety Project, SFMTA will install sidewalk and roadway improvements to make Upper Market safer and more comfortable for people walking, biking, driving, and accessing transit. Improvements will include sidewalk extensions, signal upgrades, bikeway upgrades, accessible ramps, pathways, and transit platforms, and streetscape enhancements. These improvements were identified over the past three years through a collaboration between SFMTA, SF Public Works, and community stakeholders. 
Project/Study Partners
This project is funded by the Transportation Authority's Neighborhood Program and led by the SFMTA. 
Cost and Funding
The Transportation Authority's Neighborhood Program is partially funding the Upper Market Street Safety Project, including construction of ADA curb ramp improvements near Castro Street and Pink Triangle Park and signal modifications to the intersection of Castro and Market, with $500,000 in Prop K sales tax funds. This project was requested by Transportation Authority Board Member Rafael Mandelman (District 8).
Timeline and Status 
Planning/ Conceptual Engineering: April 2014 – June 2017
Environmental Studies: January 2016 – December 2019
Design Engineering: April 2017 – September 2020
Advertise Construction: July 2020 – September 2020
Start Construction: January – March 2021
Open for Use: October – December 2022
Resources
SFMTA Upper Market Street Project
Market Octavia Area Plan
Upper Market Street 2009 Community Vision and Recommendations
Upper Market Street Safety Improvements Prop K funding request (PDF)
Contact 
Casey Hildreth, casey.hildreth@sfmta.com
 
Our Neighborhood Program supports neighborhood-scale planning efforts and project implementation in each supervisorial district.
San Francisco has vowed to eliminate all traffic-related deaths by 2024 through education, enforcement, and road infrastructure redesign.