Overview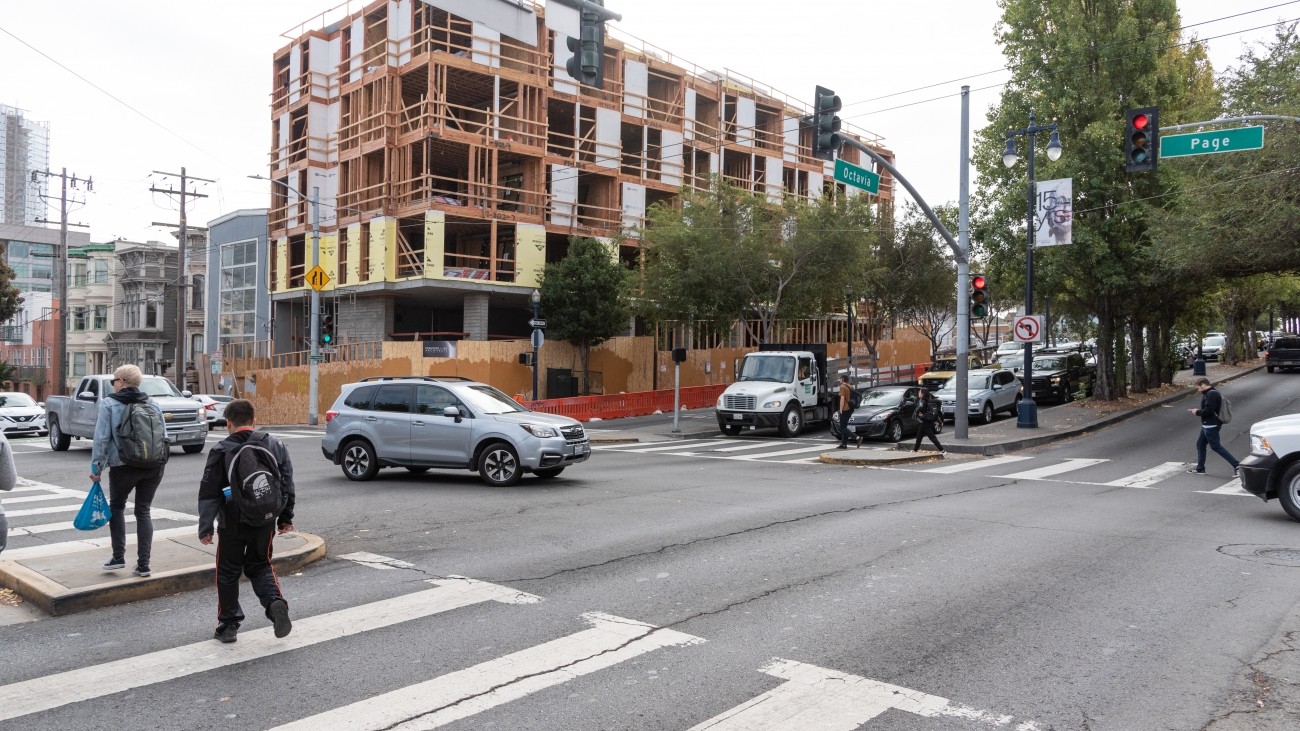 Introduction
Octavia Boulevard provides a crucial connection between many vibrant neighborhoods in San Francisco and the Central Freeway/U.S 101. In recent weeks, vehicle congestion has returned to Octavia Boulevard and surrounding streets. This exacerbates the traffic hotspots that existed prior to the pandemic including: vehicle/pedestrian conflicts, double parking and unsafe vehicle maneuvers.

The Transportation Authority is conducting the Octavia Improvements Study to improve safety and accessibility on Octavia Boulevard and the surrounding neighborhoods. The study will develop recommendations that will address ongoing transportation issues. The recommendation will be funded by the Market and Octavia Special Funds.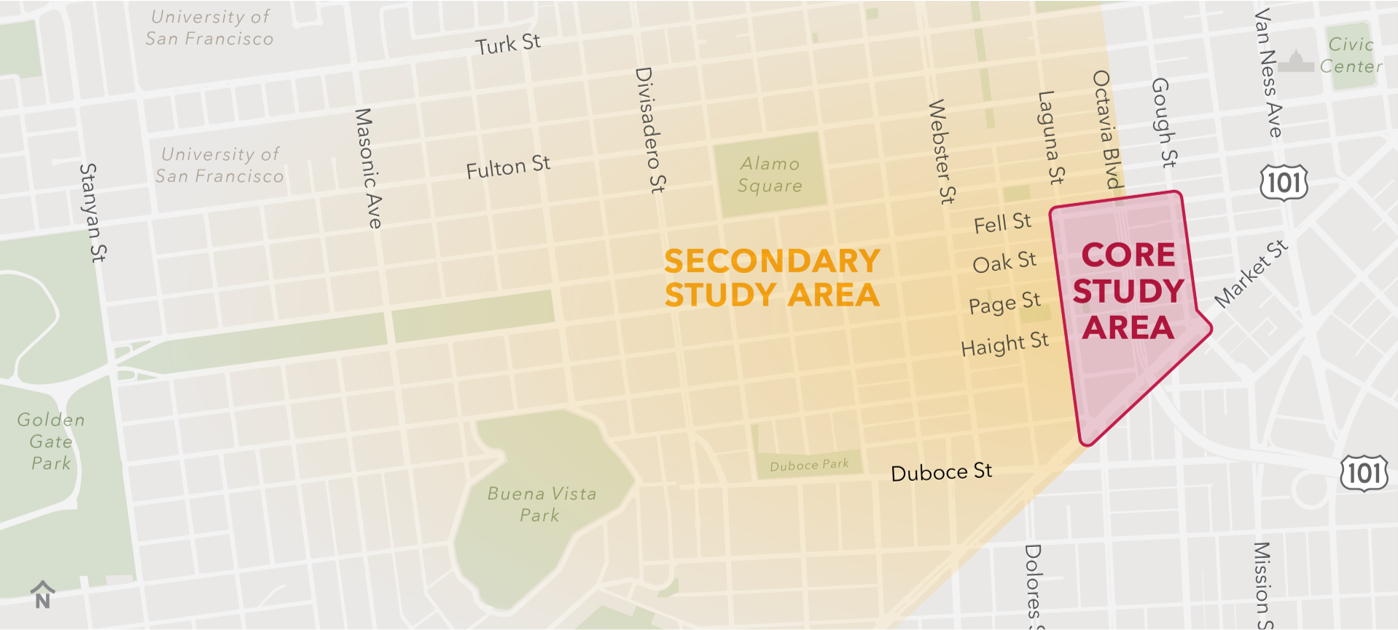 Project/Study Partners
The Transportation Authority will conduct the study in partnership with SFMTA. 
Study Goals 
The goals and objectives of the study will be developed in partnership with the community and will build off of prior studies such as the Transportation Authority's 2012 Octavia Circulation Study and Planning Department's 2008 Market/Octavia Plan. The study goals and objectives could include:
Improve safety and accessibility for pedestrians, bicyclists and people with disabilities 
Improve livability through integration of transportation options
Manage traffic circulation and enhance transportation mode options to achieve city's climate goals
Study Approach
The study team is analyzing traffic related collisions, vehicular congestion and transit, bicycle and pedestrian usage in the study area. The study team is also soliciting feedback from the community about their travel experiences and potential improvement ideas.
Based on the technical analysis and outreach feedback, the study will recommend near and medium-term projects, programs, and policies to achieve the study goals and objectives. The prioritized projects and programs will be implemented with approximately $7 million from the Market and Octavia Special Funds.
Timeline and Status 
This study is active and on schedule with the below timeline.
Project Initiation: November 2020 - March 2020
Study Need and Purpose: March 2020 - November 2020
Confirm Goals and Objectives: March 2020 - April 2020
Outreach: August 2020 - June 2021
Strategies and Solutions Development: September 2020 - December 2020
Alternative Improvements Analysis: December 2020 - March 2021
Findings and Recommendations: March 2021 - May 2021 
Cost estimates, Funding and Implementation Strategy: May 2021 - June 2021
Final Report: May 2021 - June 2021
Cost and Funding 
This project was funded by the Transportation Authority's Neighborhood Program and the revenues from the sale of land parcels formerly occupied by the Central Freeway.
Resources
Transportation Authority's 2012 Octavia Circulation Study
Planning Department's 2008 Market/Octavia Plan
Octavia Improvements Study Prop K funding request 2020-01-22 (PDF)
Contact 
Public engagement
Here's How You Can Get Involved
Schedule a presentation with your community
We are also interested in presenting to your community and we are aware that people are going through difficult times right now because of Covid-19. Please let us know if you are interested. We can schedule a 15 min call to discuss any upcoming presentation opportunities. Please contact Priyoti Ahmed, transportation planner.
Share with your friends
Share these opportunities to get involved on Twitter, Facebook, and LinkedIn
Get email updates on this project
Our Neighborhood Program supports neighborhood-scale planning efforts and project implementation in each supervisorial district.