Overview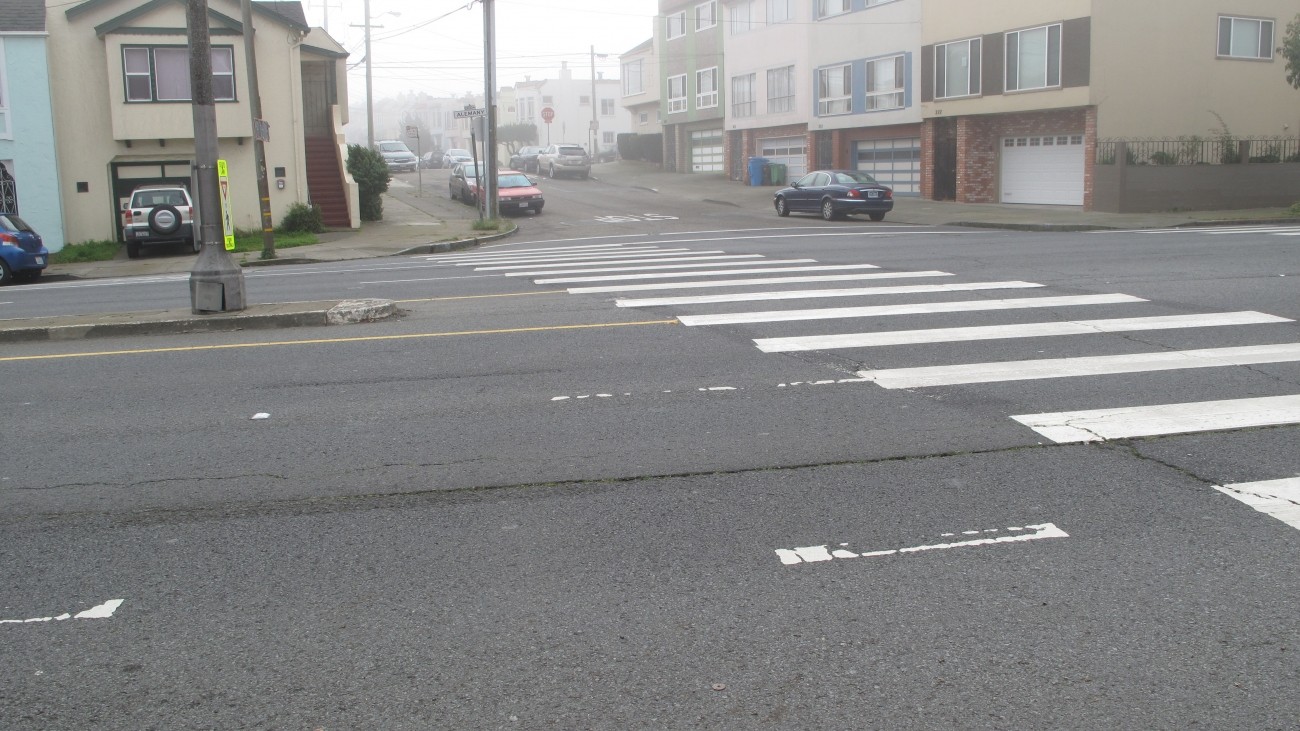 Introduction
Segments of Alemany Boulevard between Sickles Avenue and Mission Street are part of the city's High-Injury Network. The SFMTA is exploring ways to make Alemany Boulevard safer for all road users. This study builds on prior work by the SFMTA and San Francisco Planning Department.
Project/Study Partners
The SFMTA will conduct this study.
Goals 
Identify collision hot spots on the corridor
Improve safety for all road users
Assess community need 
Timeline and Status 
Research and conceptual design: October 2019-July 2020 
Confirm community identified needs: October 2019-March 2020 
Up to 6 meetings with community stakeholders: November 2019-January 2020
Conduct online survey: January-February 2020
Open house: January 2020
Collect community feedback on design proposals: April-May 2020 
Cost and Funding 
This project was funded by the Transportation Authority's Neighborhood Program at the request of Transportation Authority Board Member Ahsha Safai (District 11). 
Resources
SFMTA's Alemany Corridor Safety Project
Excelsior & Outer Mission Neighborhood Strategy 
Prop K transportation sales tax funding request (PDF)
Contact 
Victoria Chong, SFMTA: victoria.chong@sfmta.com
 
Our Neighborhood Program supports neighborhood-scale planning efforts and project implementation in each supervisorial district.
San Francisco has vowed to eliminate all traffic-related deaths by 2024 through education, enforcement, and road infrastructure redesign.