Overview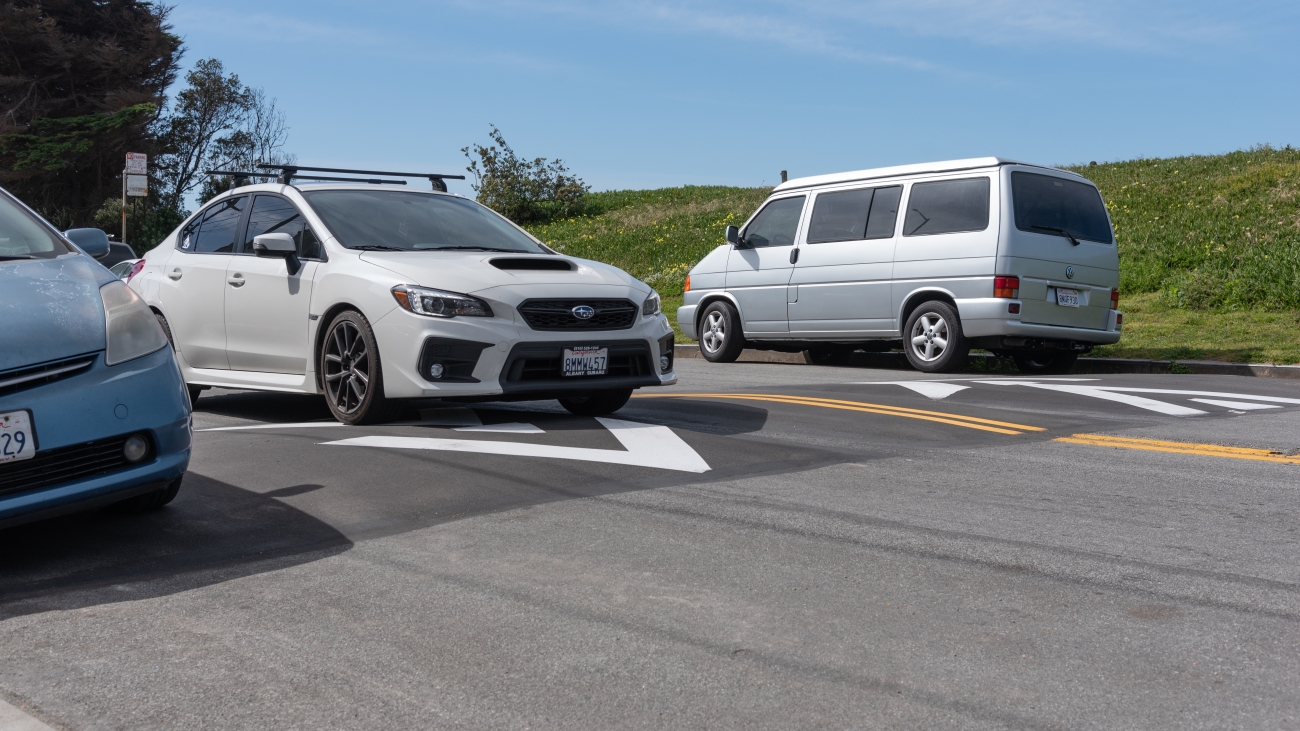 Introduction
Vision Zero Proactive Traffic Calming is a program of the San Francisco Municipal Transportation Agency to improve safety on streets where pedestrian injuries to seniors and people with disabilities are concentrated and priority areas where seniors and people with disabilities live and travel. The Visitacion Valley and Portola neighborhoods were selected for the Vision Zero Proactive Traffic Calming program based on a planning effort led by the Department of Public Health to address safety for seniors and people with disabilities, which are communities particularly vulnerable to severe and fatal traffic injury.
This project will design and construct traffic calming measures throughout the two neighborhoods. Traffic calming measures that could be prioritized include speed humps, speed cushions, signal changes, traffic islands, and raised crosswalks.
The locations prioritized by Supervisor Ronen's Office that are to be funded by the Neighborhood Program and implemented, pending SFMTA technical review and legislation, include:
Silver Avenue between Dartmouth Street and University Street (2 blocks)
Girard Street between Dwight Street and Olmstead Street (1 block)
Intersection of Goettingen Street and Woolsey Street
Intersection of Silver Avenue & University Street
Intersection of San Bruno Avenue & Woolsey Street
Intersection of Dwight Street, Paul Avenue, and San Bruno Avenue 
In addition to this proactive traffic calming project, the SFMTA has been awarded a Caltrans
Sustainable Transportation Planning grant to complete a Community Based Transportation Plan
(CBTP) for Visitacion Valley, which is advancing in coordination with this project.
Project/Study Partners
This project is being led by SFMTA.  
Goals 
The goals of this program include:
Enhancing safety for all residents, but especially seniors and people with disabilities by reducing instances of speeding vehicles along residential streets
Creating safer streets and neighborhoods across San Francisco
The Transportation Authority's Neighborhood Program is intended to advance the delivery of community supported neighborhood-scale projects.
Timeline and Status 
Planning and Conceptual Engineering: 2017
Design: 2021
Construction: 2022
Cost and Funding 
This project was funded by the Transportation Authority's Neighborhood Program at the request of Transportation Authority Board Member Hilary Ronen (District 9).
Resources
Prop K Transportation Sales Tax Funding Request (PDF)
Contact 
Damon Curtis, damon.curtis@sfmta.com 
 
Our Neighborhood Program supports neighborhood-scale planning efforts and project implementation in each supervisorial district.
San Francisco's Equity Priority Communities include a diverse cross-section of populations and communities that could be considered disadvantaged or vulnerable now and in the future.
San Francisco has vowed to eliminate all traffic-related deaths by 2024 through education, enforcement, and road infrastructure redesign.