Overview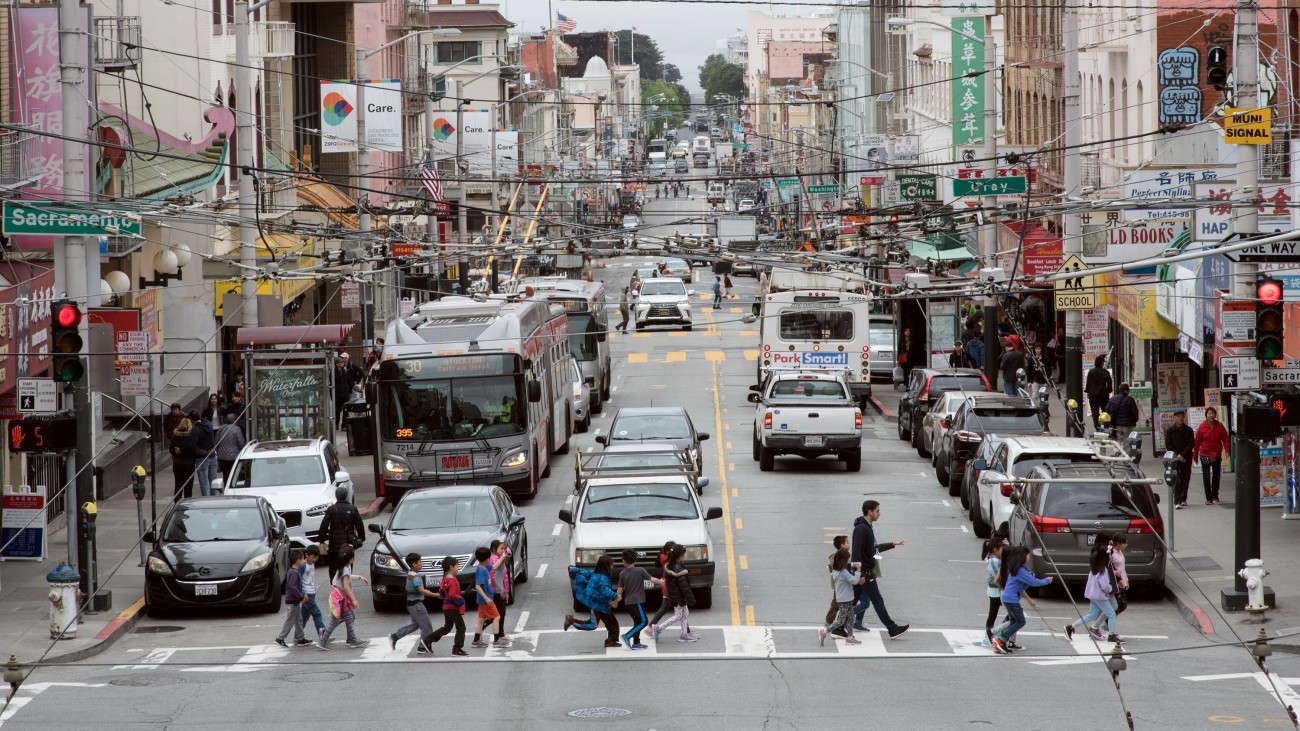 Introduction
Kearny Street is a major street in the Financial District of San Francisco that carries multiple transportation modes including drivers, transit riders (the 30 Stockton, 8 Bayshore and the 8AX and 8BX Bayshore Express), people walking, and people biking. The street has been identified as a Vision Zero High-Injury Corridor, indicating a high number of severe injuries or fatalities to people using the street. 
The SFMTA-led District 3 Pedestrian Safety Improvements project will focus on planning and design of pedestrian safety improvements at the intersections of Kearny and Jackson streets, Kearny and Washington streets, and Columbus Avenue at Green and Stockton streets and the implementation of some near-term improvements along Kearny Street pending feasibility analysis.
Near-term improvements to be investigated and implemented if feasible include pedestrian scramble signal timing changes at the intersections of Kearny and Jackson streets and Kearny and Washington streets, removal of dual-turn lanes at Kearny Street intersections with Bush, Pine, Post and Sutter streets and bus stop consolidation along Kearny Street between Market Street and Columbus Avenue, pending community input.
Timeline and Status 
September 2019: Analysis and recommendations
November 2019: SFMTA Board consideration
February 2020: Implementation
August 2020: Evaluation complete 
Resources
Resolution outlining updated scope of work and schedule (PDF)