Overview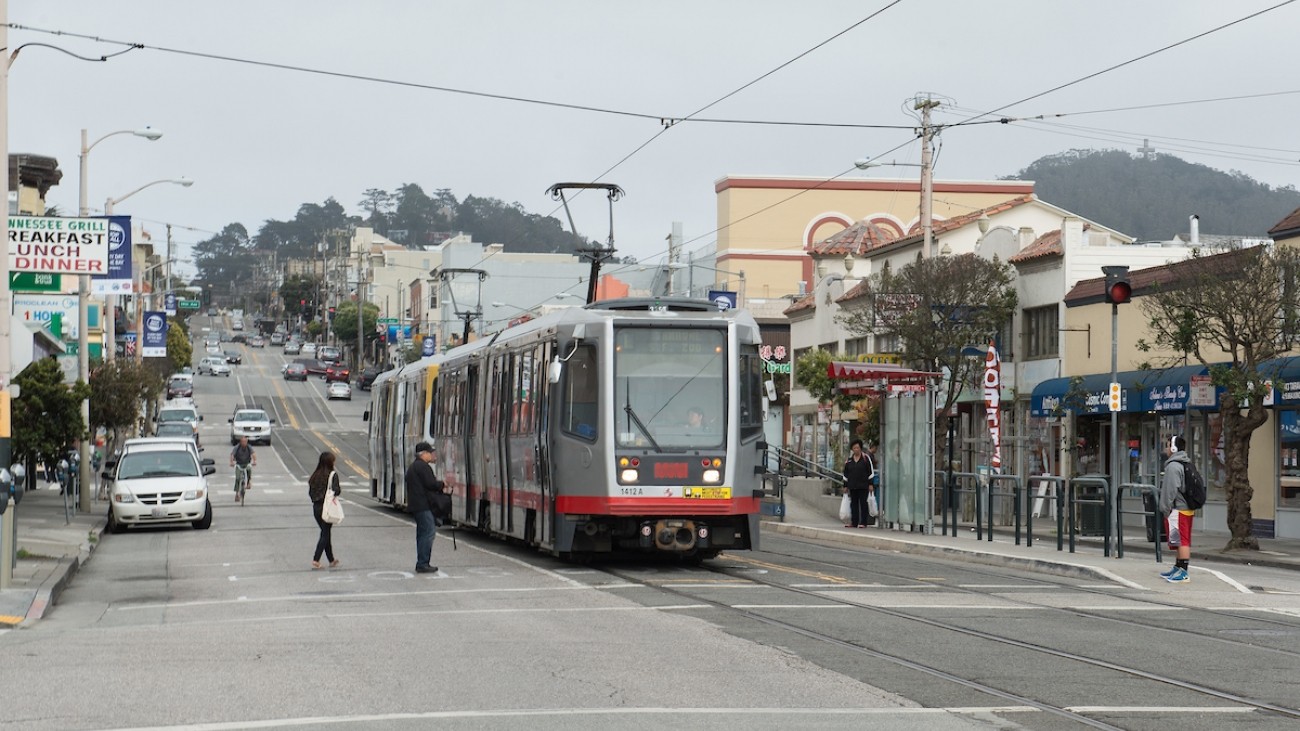 Introduction
The Transportation Authority is conducting the District 4 Mobility Study to explore ways to increase the use of non-automobile modes in the Outer Sunset and Parkside neighborhoods. This study aims to improve health, livability, and economic vitality in District 4 while addressing climate change at the local level. 
Past studies have shown that one of the main ways residents of District 4 get around is by driving alone. Reducing single occupancy vehicle use would provide a number of benefits for the district, as decreased vehicle miles traveled correlates with increased safety for all road users and results in lower greenhouse gas emissions. More people walking, biking, and taking transit would reduce congestion and support the local economy by making it easier for residents and visitors to access commercial districts. 
This study will explore how District 4 residents get around, identify trips that have high shares of single-occupancy vehicle trips, and explore short and medium-term strategies to reduce these drive-alone trips. 
District 4 Supervisor and Transportation Authority Board Member Gordon Mar asked the Transportation Authority to conduct this study as part of its Neighborhood Program.
Solutions that may be developed include:
Bicycle or pedestrian improvements
Transit enhancements or circulator services
Piloting new mobility services
Commute alternative programs
The study is part of Sunset Forward, a collaboration between the Office of District 4 Supervisor and Transportation Authority Board Member Gordon Mar, the San Francisco Planning Department, the San Francisco County Transportation Authority, and the District 4 Youth and Families Network, a coalition of non-profit community based-organizations in the Sunset District.
District 4 Mobility Study Solutions
Exploring Great Highway Alternatives
For one of the potential solutions for the study, staff is exploring long-term alternative configurations of the Great Highway from Sloat Boulevard to Lincoln Way. This work includes conducting data collection and traffic modeling to evaluate transportation impacts of alternatives, as well as identifying street and network changes that would complement each potential alternative.
 
This segment of roadway is temporarily closed during the City of San Francisco shelter-in-place order to allow socially distant recreational use of the Great Highway. For issues, related to the temporary closure, contact Timothy.Doherty@sfmta.com at SFMTA. 
Neighborway Network in District 4
Another solution being explored is a network of neighborways to serve the Outer Sunset and Parkside neighborhoods. Neighborway projects focus on improving residential streets by calming vehicle traffic, making them easier to navigate and friendlier for walking and biking. They will combine street design measures tailored to each neighborhood, including speed humps, traffic circles, crosswalk upgrades and restrictions on thru traffic.
Additional solutions are currently being developed, and will be added here this fall. 
Project/Study Partners
The Transportation Authority will conduct the District 4 Mobility Study in partnership with SFMTA. 
Timeline and Status 
October 2019 - Spring 2020
Review past efforts, analyze data, identify goals and challenges

Summer/Fall 2020
Community outreach, develop solutions

Fall/Winter 2020
Final recommendations
Cost and Funding 
This project was funded by the Transportation Authority's Neighborhood Program at the request of District 4 Supervisor and Transportation Authority Board Member Gordon Mar. SFMTA work will be supported by the General Fund. 
Contact 
Public engagement
The District 4 Mobility Study team will work with community organizations, business groups, and the general public to develop recommendations to improve health, livability, and economic vitality in the neighborhood. 
Project staff led a virtual town hall on May 23, 2020. 
Want to get updates about the study? Enter your email below on this page.
Want a presentation about the study? Email Camille Guiriba, Senior Transportation Planner to request a presentation for your group
Get email updates on this project