Overview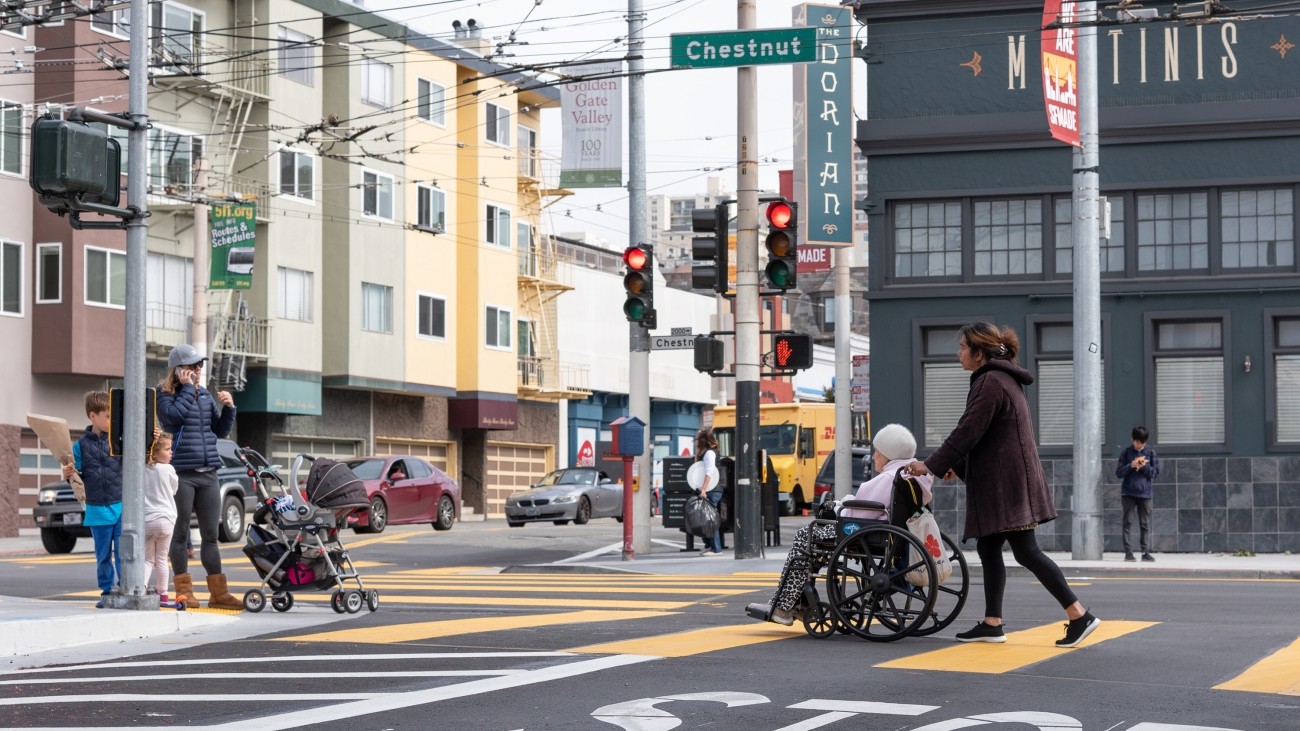 Introduction
The District 2 Safety Study will address safety challenges and barriers to access on routes to land uses that attract children, seniors, and other vulnerable road users including parks, schools, hospitals, and recreational areas. The study will create a toolkit of safety improvements and guidance for implementation. The funding for this study includes implementation of study recommendations as a combination of quick-build or permanent construction.
Project/Study Partners
The District 2 Safety Study will be conducted in coordination with SFMTA.
Goals
Reduce barriers to access to land uses that attract vulnerable road users
Improve street safety.
Timeline
Spring 2025

Detailed Design and Engineering
Cost and Funding
The project is funded by the Transportation Authority's Neighborhood Program funds at the request of District 2 Supervisor and Transportation Authority Board Member Catherine Stefani.
Contact
Get email updates on this project
Our Neighborhood Program supports neighborhood-scale planning efforts and project implementation in each supervisorial district.