Overview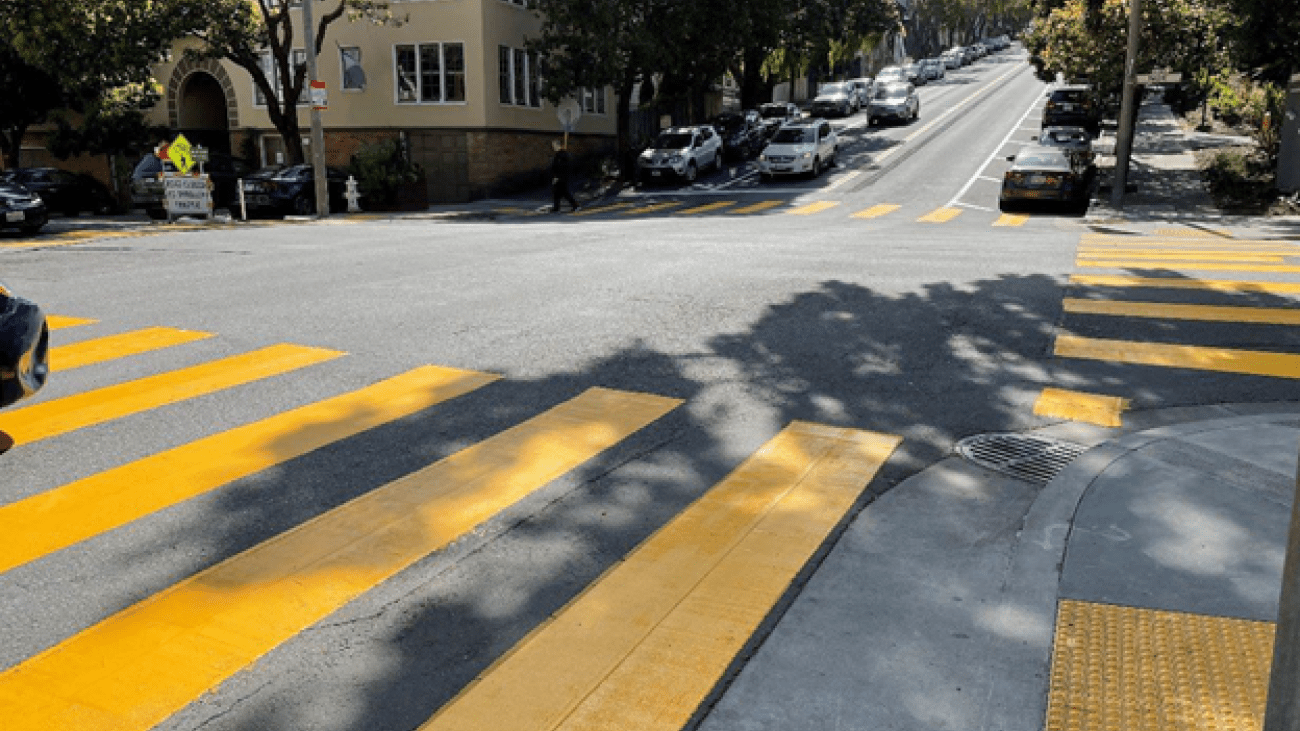 Introduction
This project implemented a "road diet" on 14th Street between Castro Street and Sanchez Street to reduce the number of vehicle lanes that pedestrians must cross. Improvements include the elimination of an eastbound lane on 14th Street between Castro and Sanchez Streets, a new left-turn-only lane, and new red zones to daylight intersections. Benefits will include improved pedestrian visibility and safer turning movements. The proposal was developed in coordination with District 8 Supervisor and Transportation Authority Board Chair Rafael Mandelman's office, the Duboce Triangle Neighborhood Association, and other members of the local community.
Project/Study Partners
This project is funded by the Transportation Authority's Neighborhood Program and led by SFMTA.  
Timeline and Status
This project was approved by the SFMTA Board of Directors in February 2022. 
Lane reduction was completed Spring 2022. 
Cost and Funding
This project was funded by the Transportation Authority's Neighborhood Program at the request of Transportation Authority Board Member Rafael Mandelman (District 8). 
Resources
District 8 14th Street Road Diet Prop K funding request (PDF)
Contact
Jeffery Tom, jeffrey.tom@sfmta.com
 
Our Neighborhood Program supports neighborhood-scale planning efforts and project implementation in each supervisorial district.