Overview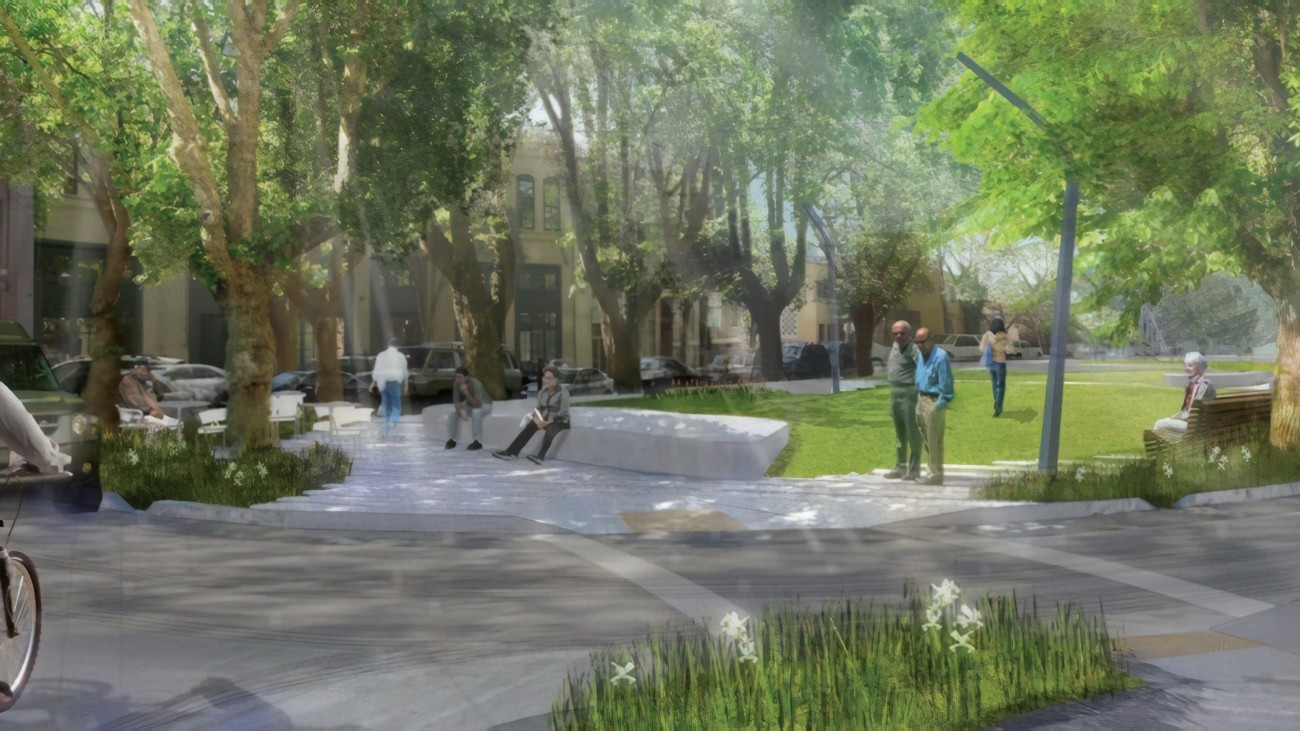 Introduction
South Park is the oldest public park in San Francisco. A public-private partnership was formed to design and fund major renovation of South Park. Park improvements include upgrades to the park's infrastructure, new accessible paths, irrigation, drainage, site lighting, site furnishings, trees and landscaping, new children's play area, large open meadow, and several plazas.
The Transportation Authority supplemented this work by funding traffic calming measures to improve access to the park. Improvements included stamped asphalt at the crosswalks into the park and sidewalk extensions at intersections. The benefits of the traffic calming included slowing motorists by providing a visual and textural identification of the pedestrian crosswalk beyond the crosswalk striping. Many drivers turn into South Park as a shortcut to the Bay Bridge and accelerate at the gentle road curve, sometimes ignoring stop signs. The asphalt stamping provides motorists a visual and textural cue that they are entering a residential neighborhood. These traffic calming features were completed in spring 2018. 
Project/Study Partners
SF Public Works
San Francisco Recreation & Parks Department
Resources
SF Recreation & Parks Department project webpage
Prop K Transportation Sales Tax Funding Request (PDF)
Contact 
Marien Cross, SF Public Works: marien.coss@sfgov.org
 
Our Neighborhood Program supports neighborhood-scale planning efforts and project implementation in each supervisorial district.