Overview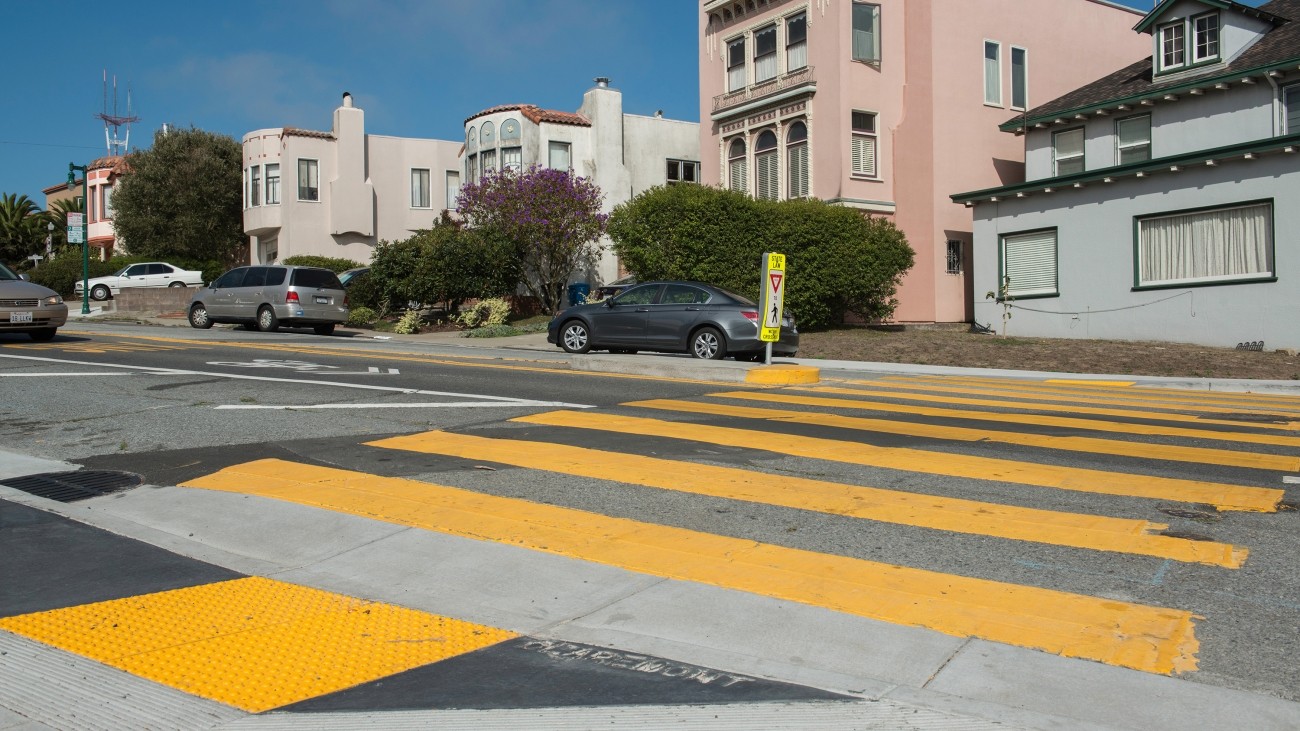 Introduction
In 2019, Transportation Authority Board Member Norman Yee (D7)  engaged  District 7 community members in an inclusive participatory budgeting process to identify projects to improve the safety and quality of its neighborhoods. Through this process, community members requested traffic calming and pedestrian safety measures at specific locations. Through this project, the SFMTA plans to implement the following improvements:
Flashing pedestrian beacons and speed humps on Claremont Avenue, between Ulloa Street and Dewey Circle 
Flashing pedestrian beacons on 7th Avenue at Moraga 
Pedestrian refuge islands or speed humps on Yerba Buena, between Santa Clara and Miraloma 
Continental Crosswalk on Portola Drive between Kensington Way and Miraloma Drive 
Speed Radar signs on O'Shaugnessy on either side of the Malta Street intersection 
Speed hump on 12th Avenue between Taraval and Magellan
New pedestrian crossing on Clarendon at Dellbrook (Design only, to be constructed by future project.)
Project/Study Partners
Design and construction will be led by the SFMTA. 
Timeline and Status 
Launch project, collect data; design and legislate speed humps/ cushions and crosswalks: Fall 2019/ Winter 2020
Construct speed humps/cushions and crosswalks. Design and legislate flashing pedestrian beacons and speed radar signs: Spring 2020
Construct rectangular rapid flashing beacons and speed radar signs: Summer/ Fall 2020
Open for use: Winter 2020/2021
Cost and Funding 
This project was funded by the Transportation Authority's Neighborhood Program at the request of Transportation Authority Board Member Norman Yee (D7). Additional funding comes from the SFMTA Community Response Implementation program and General Funds prioritized through the District 7 Participatory Budgeting process. 
Resources
District 7 Participatory Budgeting results page
​District 7 Budgeting Prop K Funding Request (PDF)
​Contact 
Nick Carr, SFMTA: nick.carr@sfmta.com
Our Neighborhood Program supports neighborhood-scale planning efforts and project implementation in each supervisorial district.