Overview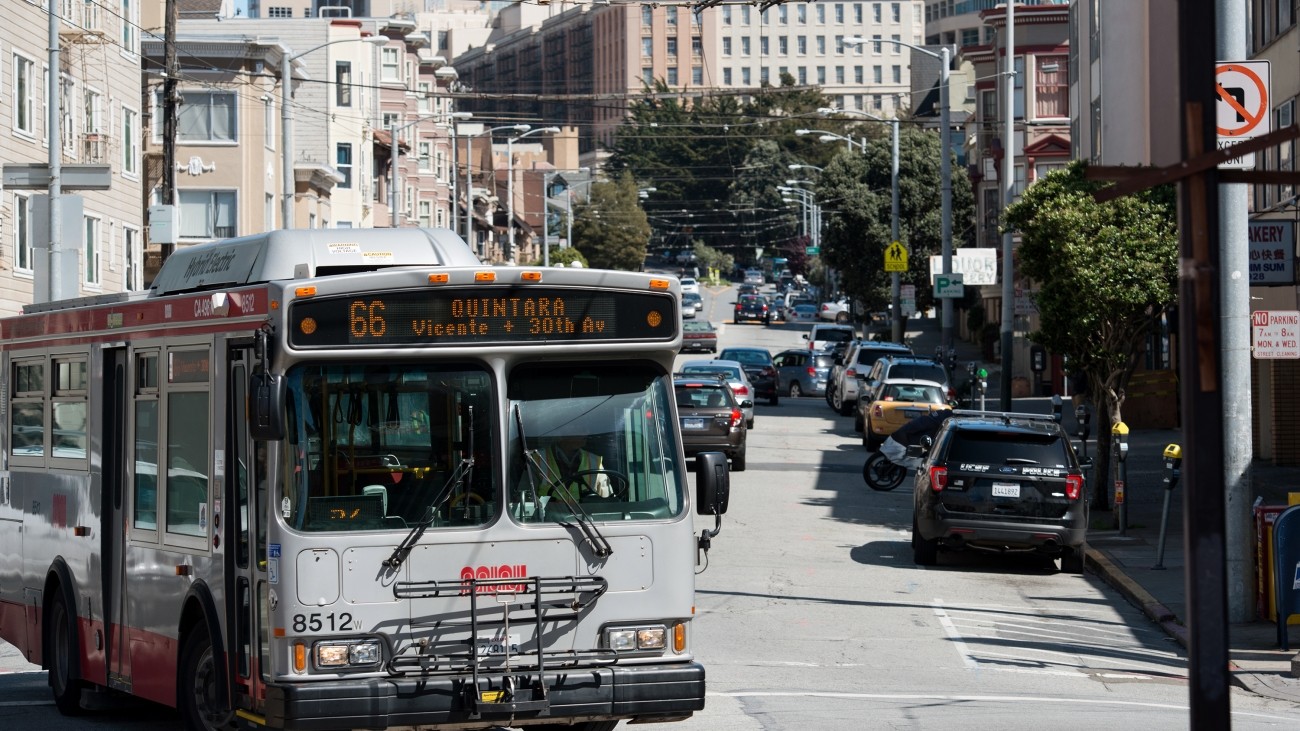 Introduction
The 66-Quintara Reconfiguration Study identified ways to meet the San Francisco West Side neighborhoods' transit access and connectivity needs. Led by the SFMTA, the report evaluated alternative routing configurations for west side transit options with a focus on the 66 Quintara. 
The 66-Quintara Reconfiguration Study informed the following near-term improvements:
Improve 66 Quintara on-time terminal departure through monitoring
Add a new 66 Quintara stop at 8th Avenue and Judah Street
Add a new timepoint to Nextbus to improve 66 Quintara predictions in both directions
Increase 66 Quintara service frequency from 30 minutes to 20 minutes on evenings after 10 PM and on weekends
Increase service on the 48 Quintara-24th Street route with midday service added between West Portal and the Great Highway
Project/Study Partners
SFMTA
Cost & Funding 
The Transportation Authority's Neighborhood Program funded the Route 66 Quintara Reconfiguration Study with $100,000 in Prop K sales tax funds. This study was requested by former District 4 Supervisor and Transportation Authority Board Member Katy Tang. 
Resources
Final Report: 66-Quintara Reconfiguration Study, 2018 (PDF)
SFMTA 66 Quintara Connectivity Study webpage
Prop K Sales Tax Funding Request (PDF)
Contact 
Our Neighborhood Program supports neighborhood-scale planning efforts and project implementation in each supervisorial district.