Overview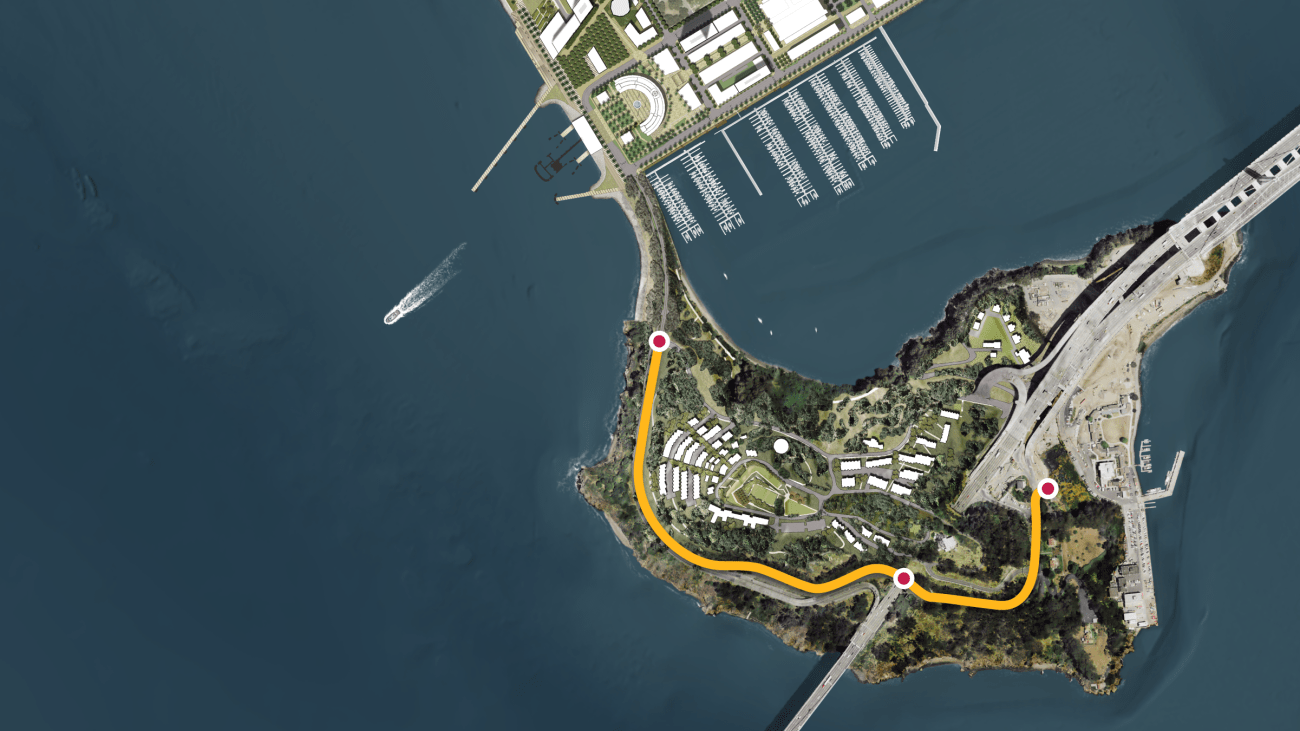 Introduction
The Yerba Buena Island Multi-Use Pathway Project will build bicycle and pedestrian connections with protected pathways that run along Hillcrest Road and Treasure Island Road.
The new path will: 
Allow bicyclists and pedestrians at the Yerba Buena Island Vista Point to continue to the Treasure Island Ferry Terminal. 
Advance sustainable transportation options for the future residential and commercial development under construction on Yerba Buena Island and Treasure Island.
Project Partners:
SFMTA
San Francisco Public Works 
Bay Area Toll Authority
Treasure Island Development Authority
Caltrans
US Coast Guard
 
Cost and Funding
The cost of the preliminary engineering, design, and construction phases of the Yerba Buena Island Multi-Use Pathway Project is $75 million, partially funded by the Transportation Authority's Local Partnership Program, the Active Transportation Program and MTC's Priority Conservation Area grants. 
Contact