Overview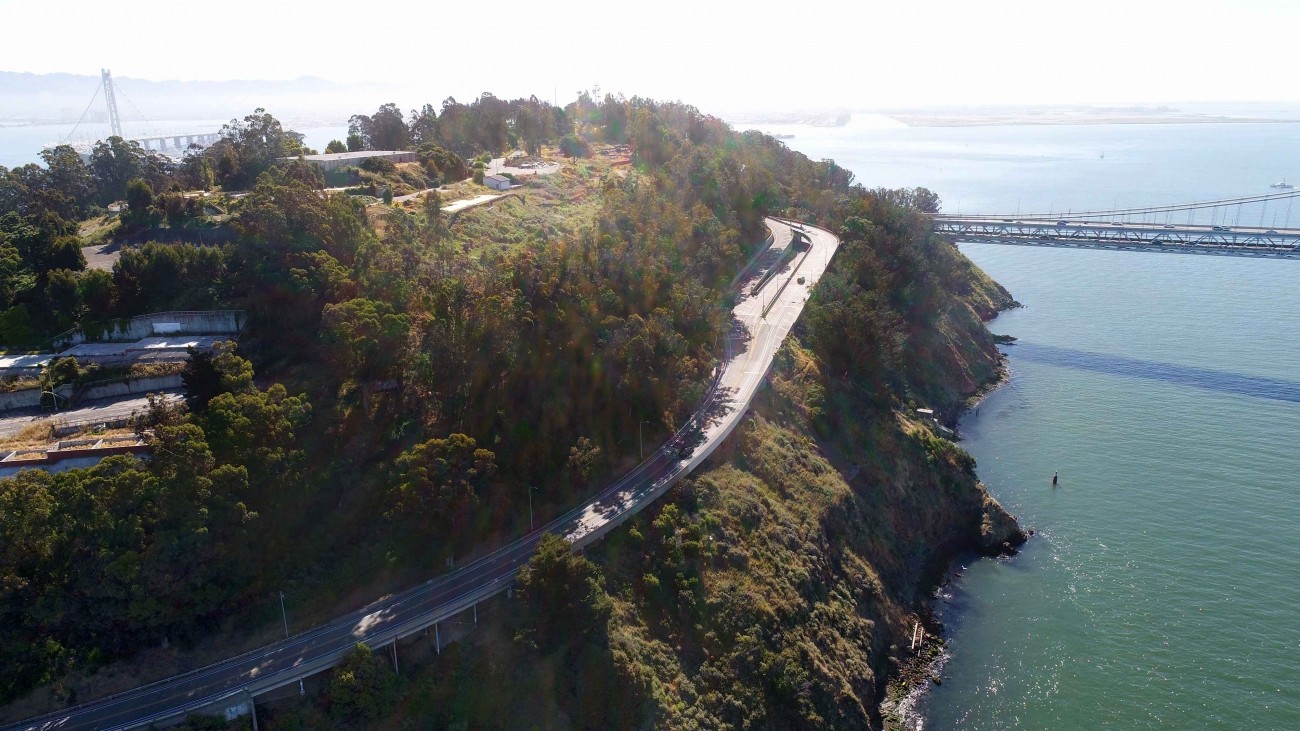 Introduction
The West Side Bridges Retrofit will seismically retrofit eight existing bridge structures along Treasure Island Road to meet current seismic safety standards. One of the structures will be seismically retrofitted, while the remaining bridges will be demolished and replaced. These bridge structures are a critical connection between Yerba Buena Island, Treasure Island, and the Bay Bridge.
This project is part of the I-80 Interchange Improvement Project, an effort to replace and retrofit key roads and on- and off-ramps that connect the I-80 (the highway on the Bay Bridge) and Yerba Buena Island. The Transportation Authority is working jointly with the Treasure Island Development Authority and the Office of Economic and Workforce Development on this effort. These upgrades will support the Treasure Island Transportation Program.
Timeline
2017

Environmental clearance; final design and right of way certification
Project Partners
The Transportation Authority is leading the design and construction of this project in collaboration with the Treasure Island Development Authority.
Cost & Funding 
The total cost of the West Side Bridges Retrofit is $116 million. Funding comes from a combination of federal, state and Treasure Island Development Authority funds.
Contact
info@sfcta.org
Public engagement