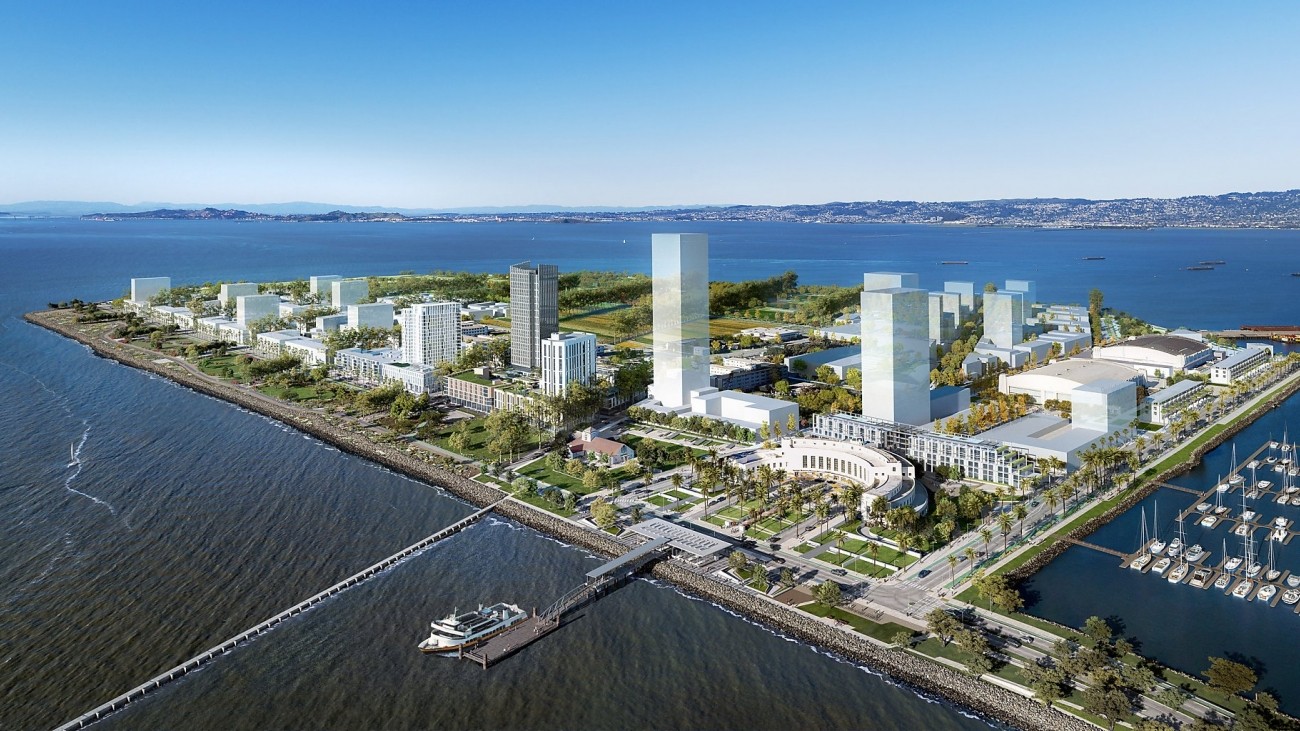 An all-electric ferry could transport people between Treasure Island and downtown San Francisco by 2023. 
Ferry service would support the growing Treasure Island neighborhood, which is slated to grow by more than 20,000 new residents by 2035. This development will result in tens of thousands of additional trips to, from, and on Yerba Buena Island and Treasure Island each day.
The Water Emergency Transit Agency, known as WETA, and the Transportation Authority have submitted a joint application for state funds to support the 100-person electric ferry and charging facilities. Service would be operated by WETA. Plans for the new ferry coincide with the developer's $70 million ferry terminal investment which is currently under construction on the island. 
Additional transit improvements include increased frequency for the 25 Treasure Island Muni route, which operates between Treasure Island and the Salesforce Transit Center, as well as new bus service from the island to the East Bay. 
These improvements are part of the transportation program the Transportation Authority is implementing for the island to encourage residents, workers, and visitors to walk, bike, and take transit. More travel by sustainable modes will help manage congestion and result in a safer, more livable community. 
In addition to new and improved transit service, the development requires an on-off island toll for private vehicles in order to manage congestion. In December 2019, the Transportation Authority Board adopted the first piece of the toll policy to exempt current island residents from the toll. At the board's request, our staff are working with the Treasure Island Development Authority and the community to finalize several key components of the toll policy, which we will prepare for board approval in winter 2020/21. This includes an affordability program for current employees and future residents as well as tolling rates and hours of operation.  
Our project team is working on the details of these policies and will share them with the community in winter 2020/21.
Learn more about the Treasure Island Transportation Program.
Resources
Transportation Authority Presentation to WETA Board, January 9, 2020 (PDF)