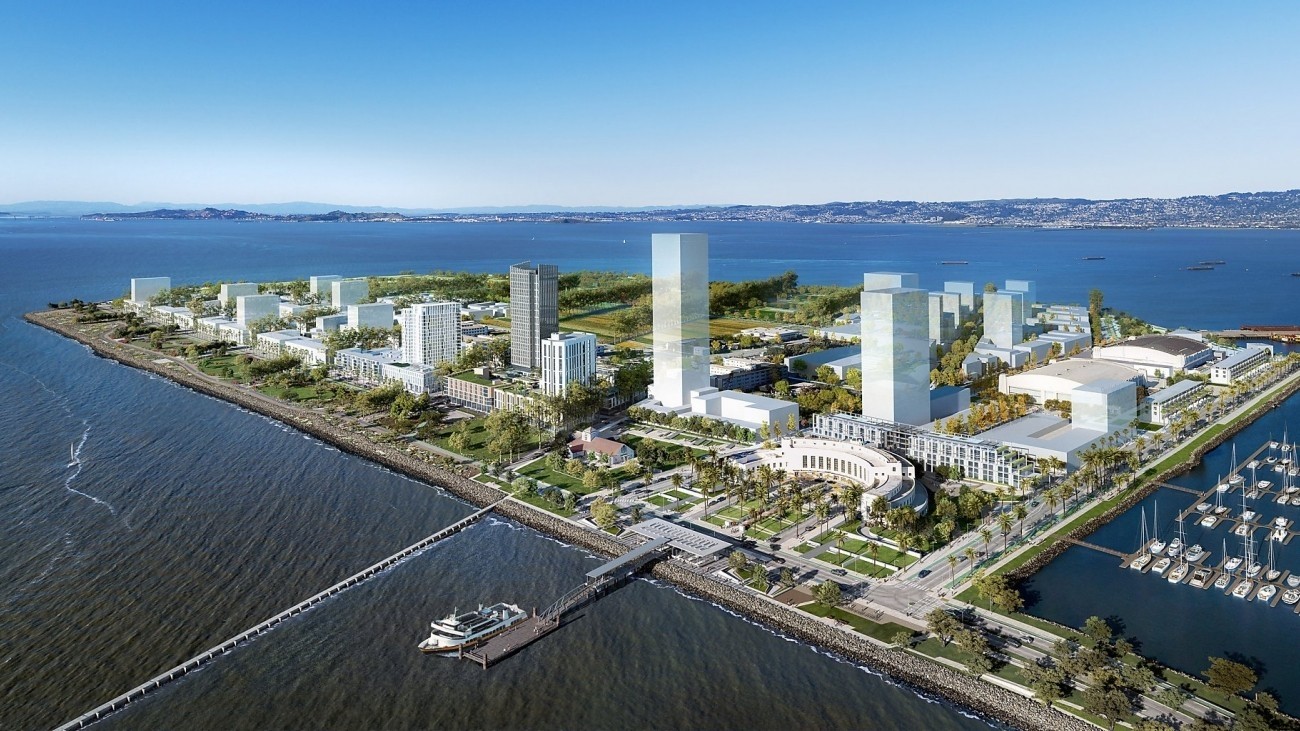 Construction for the Maceo May Apartments in Treasure Island will break ground this summer. The apartments will provide 104 permanently affordable, supportive housing units for unhoused veterans, including veterans who currently live on Treasure Island. Swords to Plowshares are developing the apartments in partnership with Chinatown Community Development Center.
This is part of the larger Treasure Island redevelopment plan to build 8,000 new homes, over 27% of which will be affordable, along with 550,000 square feet of retail and commercial space, 300 hotel rooms, and 290 acres of public open space.
Some of the funding for Treasure Island's new affordable housing came from the $20 million Affordable Housing and Sustainable Communities Grant awarded by the Strategic Growth Council to Mercy Housing and the Treasure Island Development Authority last year.
Of the total $20 million grant, $15 million will fund affordable housing construction on the Island, and $5 million will fund supporting transportation improvements. The Treasure Island Development Authority and Transportation Authority will use the transportation funding to help construct a bicycle-pedestrian path on Yerba Buena Island which will connect the Bay Bridge East Span touchdown and the new Treasure Island ferry terminal. The grant funds will also help acquire electric buses for AC Transit to operate new East Bay transit service to support the growing Treasure Island population. The Transportation Authority will also break ground on our Southgate Road Interchange improvement project on Yerba Buena Island this summer, which supports safe connections for people biking, walking, and driving. 
The Transportation Authority manages the Treasure Island Transportation Program, a comprehensive package of services to support Island development, including East Bay bus service, a new ferry to downtown San Francisco, an on-Island shuttle, a toll from the Bay Bridge, and related affordability programs.