Overview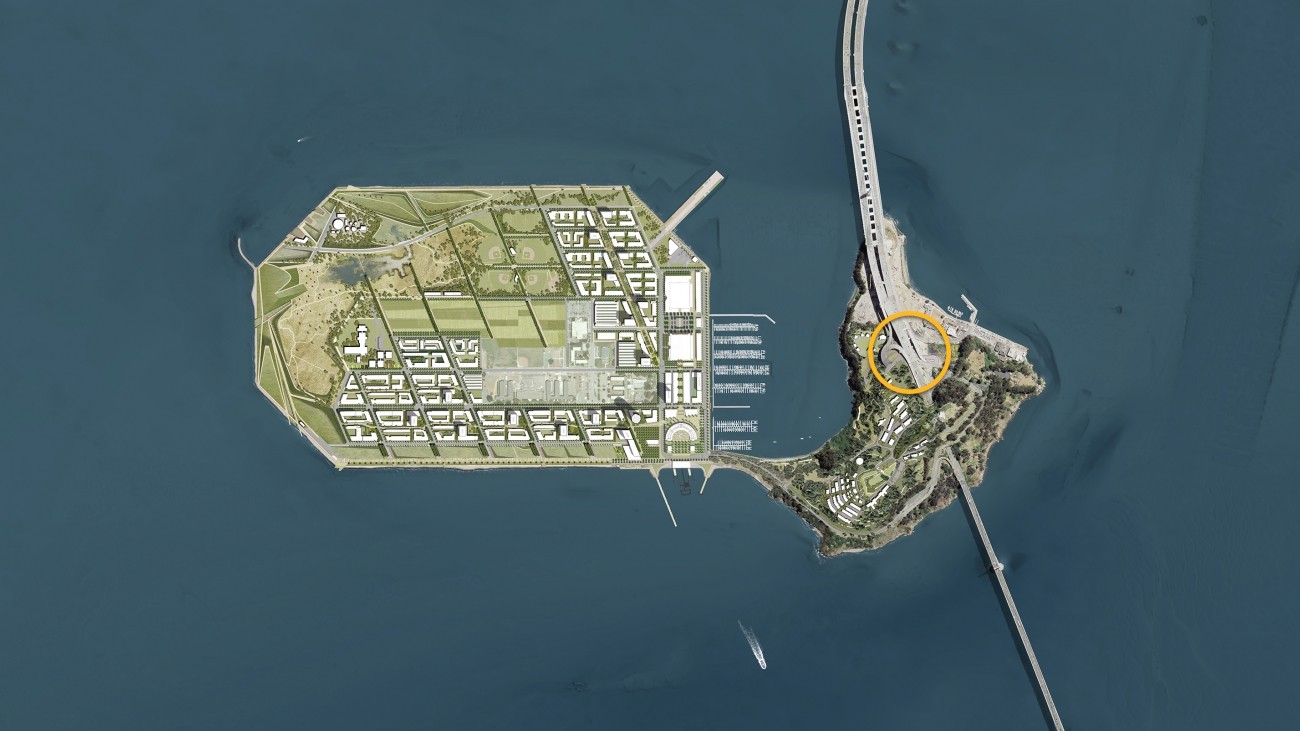 Introduction
The Southgate Road Realignment will realign Southgate Road, the critical local connection between the I-80 westbound and eastbound on- and off-ramps, and reconstruct and reopen the I-80 eastbound off-ramp to Yerba Buena Island. 
This project is part of a larger effort to replace and retrofit key roads and on- and off-ramps that connect the I-80 (the highway on the Bay Bridge) and Yerba Buena Island.
The Transportation Authority is working jointly with the Treasure Island Development Authority on this effort. These upgrades will support the Treasure Island Transportation Program.
Notice about Bike/Pedestrian Access to Treasure Island
See details about Treasure Island access.
Project Map
Construction Webcam
Watch construction progress via webcam
Timeline & Status 
Environmental clearance, final design, and right of way certification are complete. Construction began in June 2020 and completion is expected in 2022.  
Cost & Funding 
Funding for the $63.7 million project comes from the Federal Highway Bridge Program and State Prop. 1B facilitated by Caltrans, with local matching funds provided by the Bay Area Toll Authority, and the Treasure Island Development Authority.
Contact  
info@sfcta.org
Key features
In collaboration with the Treasure Island Development Authority, the project features an intricate design that will improve traveler safety for motorists, cyclists and pedestrians and enhance traffic circulation by:
Relocating and re-designing Southgate Road and interchange, separating vehicle traffic heading to westbound and eastbound I-80/Bay Bridge lanes; 
Continuing the dedicated bicycle and pedestrian path from the Yerba Buena Island Vista Point (at the western terminus of the Bay Bridge East Span Bike/Pedestrian path) to Treasure Island via Macalla Road;  
Reconstructing and reopening the I-80 eastbound off-ramp to Yerba Buena Island from I-80 with a design that optimizes traffic flow; and 
Ensuring that all truck turning movements are accommodated in the area.
The Southgate project is the second of three projects led by the Transportation Authority designed to replace and retrofit key roads and ramps linking the islands to I-80. The first project was the I-80 East Side Ramps project, completed in 2016. After the Southgate project, the Transportation Authority will lead the West Side Bridges Retrofit, anticipated to start construction in 2021. 
Disadvantaged Business Enterprise goal: The construction firm for the project, Ghilotti Construction Company Inc., has committed to direct almost 17 percent of the budget to disadvantaged business enterprises. Work for DBE firms may include demolition, excavation, erosion control, noise monitoring, landscaping, traffic control, and trucking.