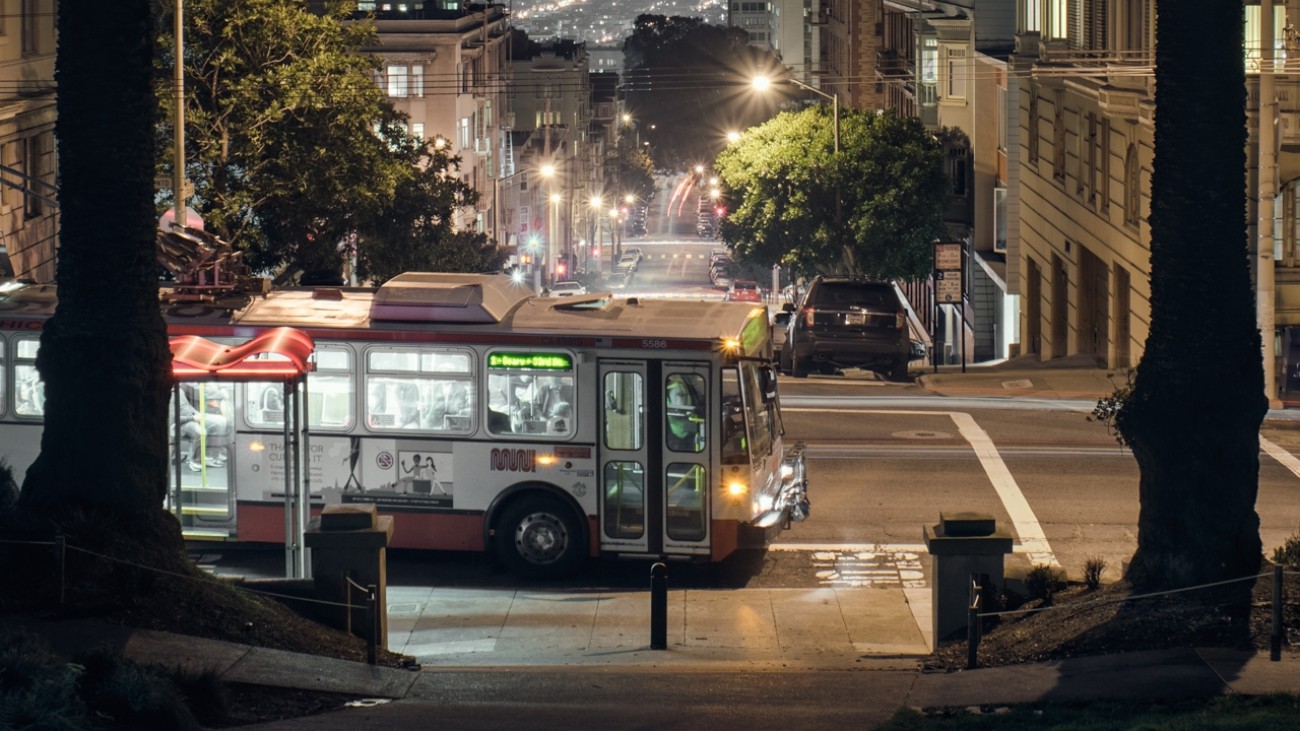 The Transportation Authority board recently voted to support three projects that improve transportation access for low-income residents and Communities of Concern with funding from the San Francisco Lifeline Transportation Program.
Elevator Attendant Initiative 
BART will use Lifeline funds to continue the elevator attendant program for BART/Muni street and platform elevators at Civic Center and Powell Street stations for two years. The program will continue to improve transit access and provide a cleaner and safer experience particularly for people with disabilities, seniors, and families with strollers.
Continuing Late Night Transit Service to Communities in Need
SFMTA will use Lifeline funding to support late-night service for key segments of the 48 Quintara/24th Street route and the 44 O'Shaughnessy route for two years. Both routes serve multiple Communities of Concern. 
San Francisco Community Health Mobility Navigation Project: Removing Health Care Transportation Barriers for Low Access Neighborhoods
The SFMTA will use Lifeline funds for a pilot project at Potrero Hill Health Center and the Southeast Health Center. The pilot includes a transportation liaison to provide one-on-one services to patients to assess their trip needs for medical related travel and to develop a specialized plan to ensure they have access to transportation options to attend medical services. This project will also expand eligibility criteria for Paratransit Plus, a non-ADA paratransit taxi service, to provide same day trips to medical services for low-income patients with mobility needs at the health centers. At least 75 participants will receive $120 of taxi value per month for medical related travel to eligible locations.
Resources
Presentation to Transportation Authority Board: April 9, 2019 (PDF)
Resolution (PDF)
San Francisco's Communities of Concern include a diverse cross-section of populations and communities that could be considered disadvantaged or vulnerable now and in the future.