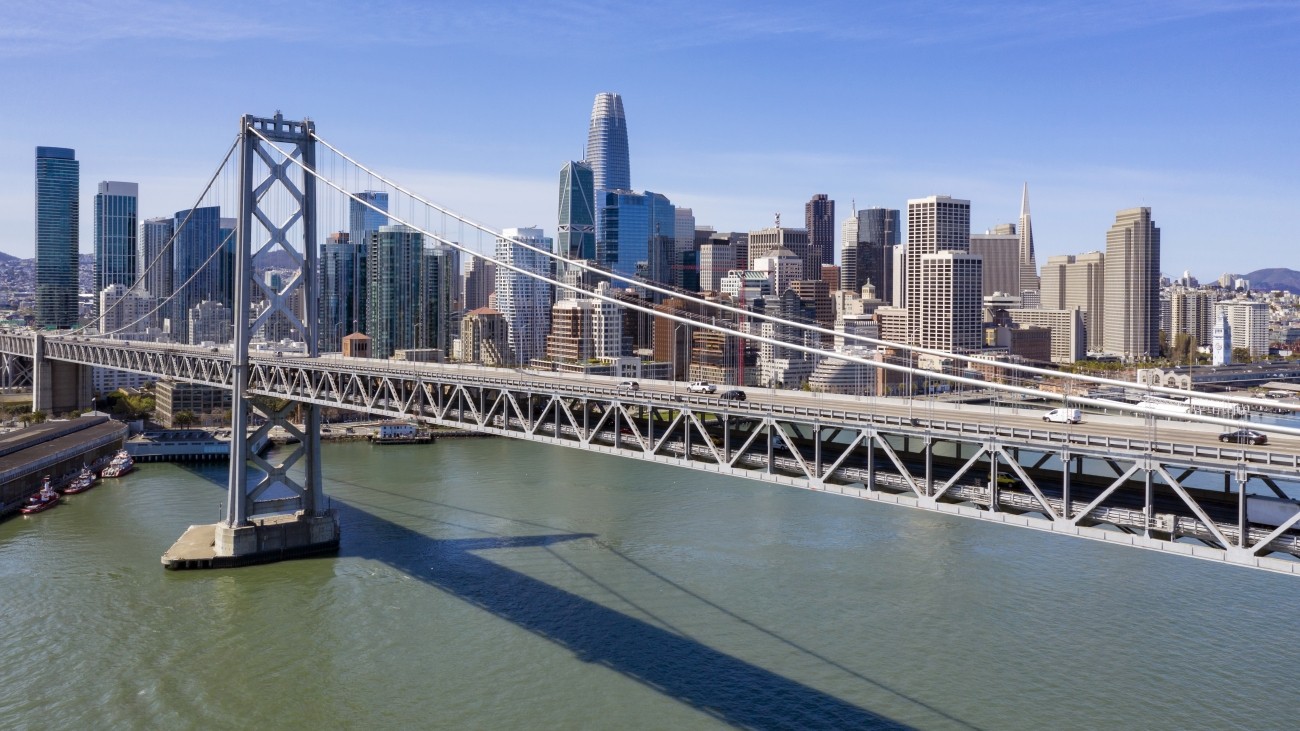 Last month the Association of Bay Area Governments and the Metropolitan Transportation Commission adopted Plan Bay Area 2050. Plan Bay Area 2050 is a long-range regional plan that outlines strategies for growth and investment in the Bay Area through the year 2050. It consists of 35 strategies and more than 80 specific, near-term implementation actions across elements of housing, the economy, transportation, and the environment. 
Read Plan Bay Area 2050 (PDF)
The Transportation Authority coordinates San Francisco's input to Plan Bay Area, including our list of specific transportation projects and programs to be included in the plan's transportation investment strategy. Inclusion of projects and programs in Plan Bay Area is a prerequisite for receiving state and federal transportation grants, as well as a requirement for securing a project's federal environmental document approval.
The Transportation Authority is currently updating the San Francisco Transportation Plan or SFTP, our countywide, comprehensive long range transportation plan. The SFTP serves as our 30-year blueprint for transportation system development and investments, and is used to inform Plan Bay Area. The SFTP is built upon Plan Bay Area, ConnectSF the multi-agency long-range transportation planning program for San Francisco, and other local and regional plans. 
The San Francisco Transportation Plan 2050 is slated for adoption next year by the Transportation Authority Board. (Sign up for our "San Francisco Transportation Plan" email list to receive updates.)
To help implement the San Francisco Transportation Plan, we're preparing to ask San Francisco voters in November 2022 to continue the existing half-cent transportation sales tax and approve a new 30-year investment plan, also known as the Sales Tax Expenditure Plan. The new Expenditure Plan will determine how the Transportation Authority invests sales tax dollars through 2053 to improve transportation across the city. 
The new Expenditure Plan includes continued funding for ongoing transportation sales tax programs like street resurfacing and pedestrian safety, investments to increase capacity on Muni, BART and Caltrain systems, and provides seed funding for the next generation of major transit projects and transformative freeway and local roadway projects. 
Take our Expenditure Plan survey to let us know how you would spend San Francisco's transportation sales tax dollars.
 
Resources
Plan Bay Area is a 25-year plan that establishes the nine-county Bay Area region's vision for land use and transportation.
The San Francisco Transportation Plan is the citywide, long-range investment and policy blueprint for San Francisco's multimodal transportation system.