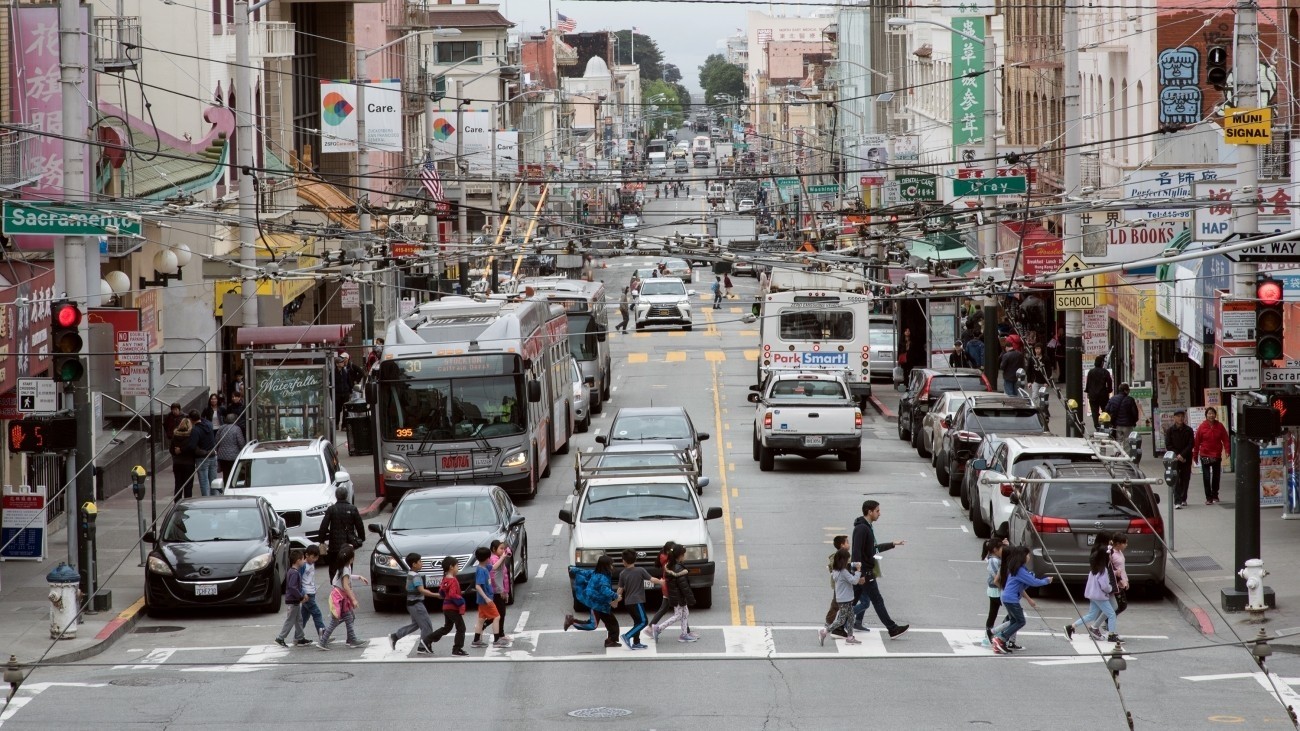 The Transportation Authority Board approved the SFMTA's District 3 Pedestrian Safety Improvements Study which recommends pedestrian safety improvements at three intersections identified as community priorities: Kearny and Jackson streets, Kearny and Washington streets, and Columbus Avenue at Green and Stockton streets. The safety improvements include:
A pedestrian scramble (all-red signal phases where pedestrians may cross diagonally) at Kearny/Washington
A pedestrian scramble at Kearny/Jackson intersection
A new crosswalk between the northeast and southwest corners of the Columbus/Green/Stockton intersection
At peak times, over 1000 pedestrians use these intersections and many have seen multiple collisions in the past 5 years with most involving pedestrians. The study also recommends bus stop consolidation on Kearny between Market and Columbus, and removal of dual-turn lanes (a pedestrian high collision factor) at the intersections of Kearny and Post, Sutter, and Pine.
The District 3 Pedestrian Safety Improvements Study was requested by Transportation Authority Chair and District 3 Board Member Aaron Peskin. Over the course of the study, SFMTA staff sought input from the Chinatown Transportation Research and Improvement Project, representatives of the North Beach Neighbors, Telegraph Hill Dwellers, the Transportation Authority's Citizens Advisory Committee, and the Pedestrian Safety Advisory Committee.
In April 2020, the Transportation Authority allocated $819,800 in half cent sales tax funding, including $750,000 in District 3 Neighborhood Program funds, to SFMTA to support design and construction of the pedestrian scramble at the intersection of Kearny Street and Jackson Street and the new crosswalk at the intersection of Columbus Avenue, Green Street, and Stockton Street.
Resources