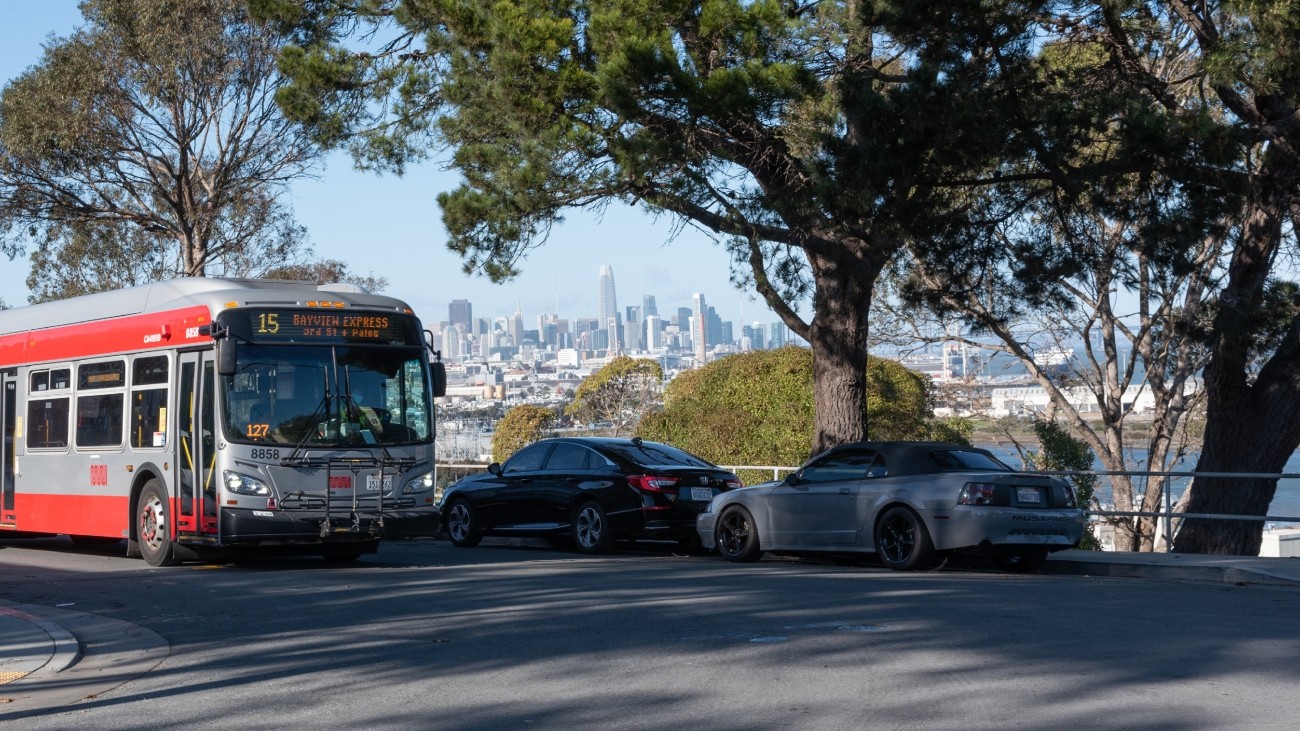 Transit is essential to keep the City moving. But it can often be stuck in traffic or delayed because of deferred maintenance. As we begin to emerge from the pandemic, transit will be critical for our economic recovery and to manage growing traffic congestion.
The ConnectSF team has developed a strategy to bolster San Francisco's transit system and regional transit connections.
San Franciscans have said that making the current transit system work well is a top priority along with increasing service and making the physical changes that enable new or better transit options. They also emphasized that we should be prioritizing transit improvements for riders who depend on it the most.
ConnectSF staff heard you and have developed an investment strategy that would create impactful, achievable transit improvements in the near-term while growing and strengthening the system to meet future demand.
The strategy has four elements:
Make the system work better with aggressive maintenance and restoration.
Deliver a five-minute network for reliable transit service citywide.
Increase speed, reliability, and capacity for a modern rail system.
Build rail where bus service is not sufficient to meet demand.
Use this link to see more details and send in your feedback by Friday, May 7 on the types of transit improvements most important to you.
You can also give feedback at an online Town Hall. 
When: Wednesday, April 21, 2021; 5pm-6pm
How: Register at this link. After registering, you will receive a confirmation email containing information about joining the meeting.
ConnectSF is a multi-agency collaborative process to build an effective, equitable, and sustainable transportation system for San Francisco's future. 
The transit strategy, along with the upcoming ConnectSF Streets and Freeways strategy, will be integrated  into the San Francisco Transportation Plan, the city's long-range investment and policy blueprint for San Francisco's transportation system.
 
The San Francisco Transportation Plan is the citywide, long-range investment and policy blueprint for San Francisco's multimodal transportation system.