Overview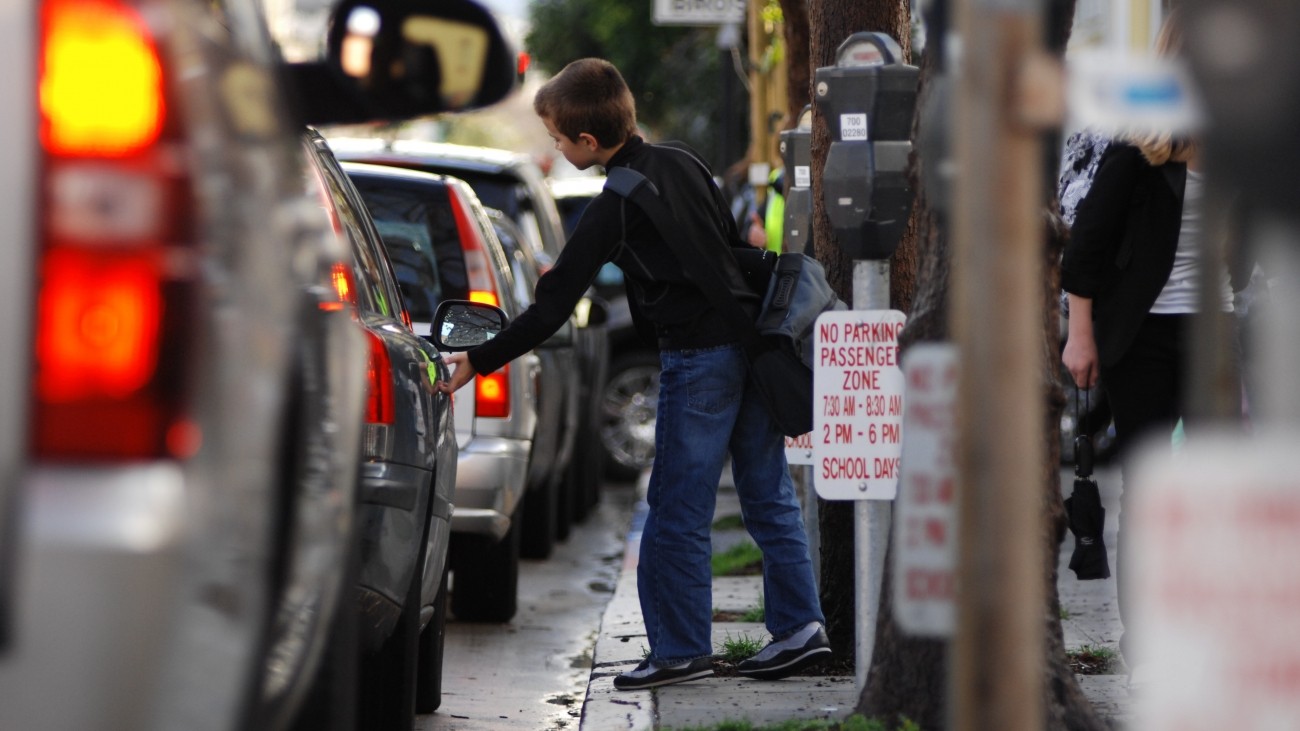 Introduction
The Transportation Authority developed a School Access Plan for San Francisco to recommend transportation solutions for K-5 students and their families. The solutions focus on children and caregivers burdened by medium- and long-distance trips to school and afterschool activities. Solutions seek to close equity gaps and provide sustainable transportation options to help reduce vehicle travel.
The plan builds on the Transportation Authority's 2016 Child Transportation Study, which found that most parents drive their children to school and afterschool activities and that most parents are interested in alternative transportation options.
Through a review of school commute data, existing transportation programs, peer city experiences, and community outreach, the School Access Plan recommends six core strategies to improve the safety, availability, and sustainability of school transportation for K-5 youth and their caregivers. 
The six core strategies include: 
Infrastructure Safety
Transit Trainings
Loading Zone Guidance
Transportation Coordinators
Discounted Fare Program Awareness
Shuttles — Yellow School Buses and Non-Profit Solutions
This study was requested by former District 4 Supervisor and Transportation Authority Board Member Gordon Mar.
Project/Study Partners
The Transportation Authority is coordinated closely with the San Francisco Unified School District as well as the Department of Children, Youth and Their Families, and SFMTA.
Schedule
Early 2022

Review past efforts, analyze existing conditions, and refine study goals

Spring and Fall 2022

Public and stakeholder engagement, strategy development

Spring 2023

Final recommendations, final report
Public engagement
Public Engagement
In May 2022, the Transportation Authority held a series of focus groups in English, Spanish, and Chinese to hear from caregivers about key challenges of the school commute. A wide variety of challenges were identified and caregivers expressed a strong desire for improved transportation options. Common challenges discussed included threats to personal safety when riding public transportation and the difficulty of coordinating transportation for children at multiple schools.
During the fall 2022 school year, the Transportation Authority hosted workshops and conducted a survey in English, Spanish, and Chinese with parents and caregivers to present draft and refine strategies to improve school transportation. 
The Transportation Authority held a community meeting on October 27, 2022 with former District 4 Supervisor Gordon Mar. During the meeting, Transportation Authority staff shared findings from focus groups and workshops and presented draft strategies to improve school transportation. 
Get email updates on this project
Getting children to school and aftercare in San Francisco is often challenging, particularly for households with multiple children, each of whom may be bound for different destinations.