Overview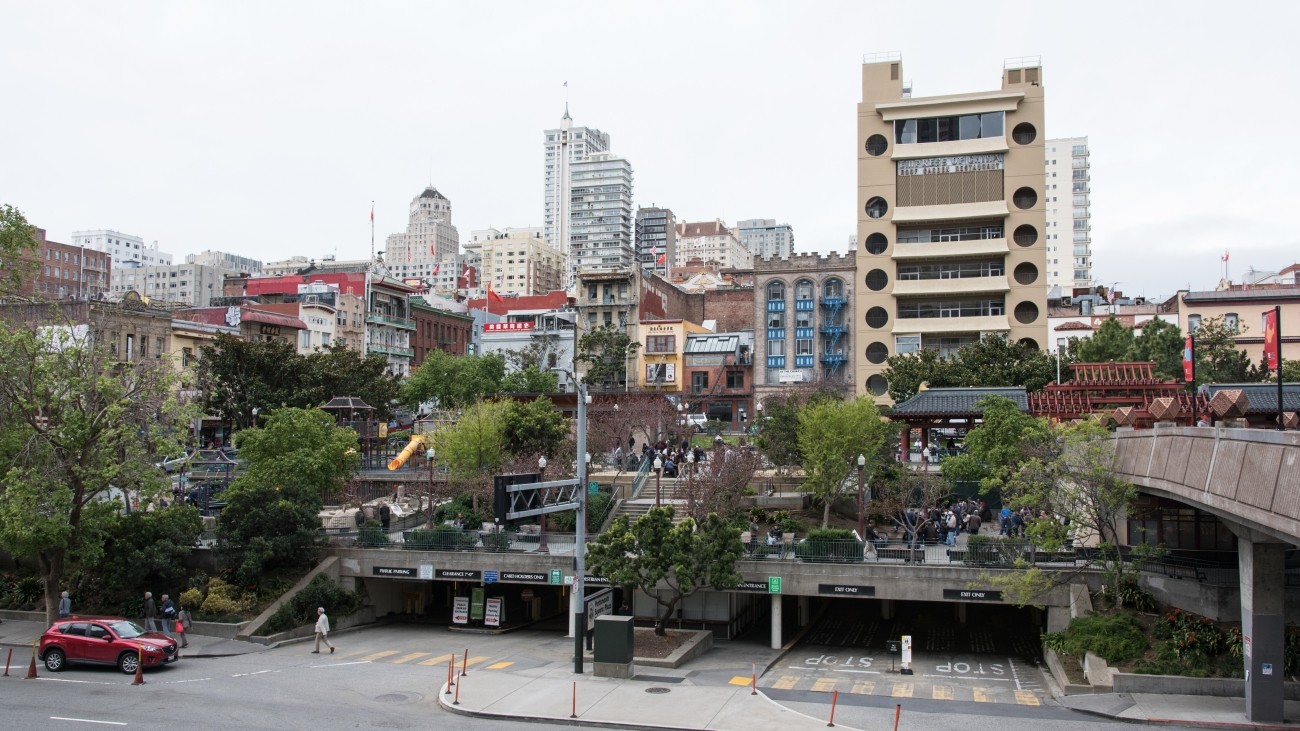 Introduction
San Francisco's Recreation and Parks Department recently embarked on a community-driven process to redesign the Portsmouth Square Park. In July 2018, SF Rec and Park presented final designs to the community to seek feedback. This design includes increased access to the park.
As part of this Community Based Transportation Plan for Portsmouth square, the project team will analyze the new park design, in conjunction with better understanding for the existing transportation and circulation around the park. Additionally, this study will examine the role of the Portsmouth Square Garage in relation to circulation and access not only in relation to the park, but also to Chinatown as a whole.
Project/Study Partners
Chinatown Community Development Center
Timeline and Status 
This project is expected to be complete in summer 2019.
Cost and Funding 
The Transportation Authority provided Neighborhood Program funds to supplement the Metropolitan Transportation Commission's contribution of federal Community Based Transportation Funds, to provide a total project budget of $80,000.
Resources
Initial Workshop Presentation (PDF)
Final Designs (PDF)
Contact 
Background
Portsmouth Square is the "community bedroom" and an anchoring point for San Francisco's Chinatown neighborhood. San Francisco's Chinatown is the largest and oldest Chinatown outside of Asia, a vibrant tourist attraction, a unique cultural and historic center, and the most densely populated urban area of San Francisco. Chinatown's population is elderly and disabled, and 80% are low income, minority, and do not own a vehicle, qualifying this neighborhood as a Community of Concern.
From 1959 to 1963 Portsmouth Square was redesigned and constructed to become a park on top of a parking garage. In 1970 the Chinese Cultural Center Bridge, a pedestrian walkway, was built over Kearny Street to connect the park to the new Holiday Inn. Between 1987 to 2001 three phases of improvements occurred, including new restrooms, raised planting areas, and finally, a new community room and two play areas. Most recently, in 2016, the restroom was updated. For more information see the initial workshop presentation (PDF) for the Portsmouth Square Improvement Project.
Public engagement
This project was driven by District 3 Supervisor and Transportation Authority Chair Aaron Peskin and builds on the extensive recent community outreach and engagement for the park improvement project. Outreach efforts will engage stakeholders including the Chinatown Community Development Center, Portsmouth Square garage management, Recreation and Parks Department, SFMTA, and others visiting and traveling to the vicinity of Portsmouth Square. The project will engage a steering committee to advise staff throughout the project and prioritization of recommendations.
San Francisco has vowed to eliminate all traffic-related deaths by 2024 through education, enforcement, and road infrastructure redesign.
The SFMTA-led District 3 Pedestrian Safety Improvements project will focus on planning and design of pedestrian safety improvements on and near Kearny Street.