Overview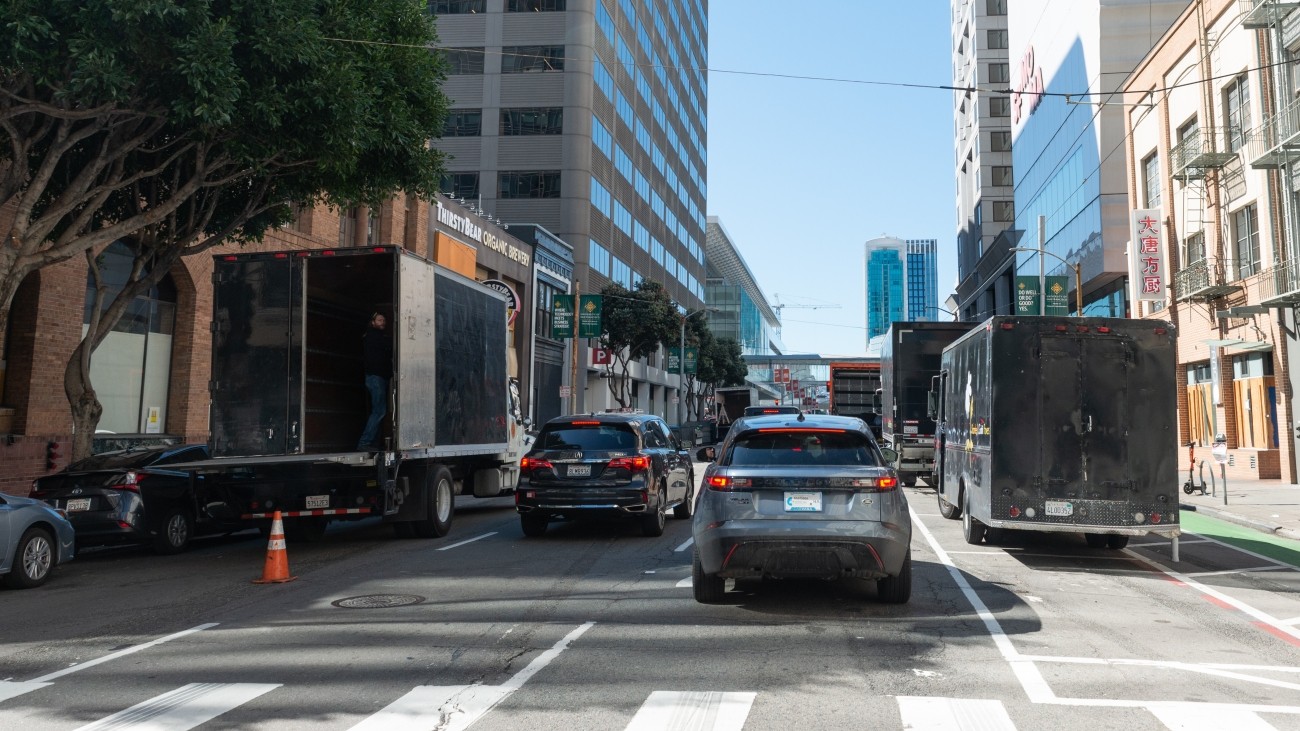 Introduction
The Eco-Friendly Downtown Delivery Study will bring together a working group of local merchant associations, community benefit districts, delivery companies, and environmental groups to propose low- and zero-emission delivery approaches. The Eco-Friendly Downtown Delivery Study will focus on commercial corridors in the broader downtown area of San Francisco and be informed by peer cities that have implemented or are considering similar programs. This study supports the 2021 San Francisco Climate Action Plan and San Francisco Transportation Plan 2050. 
Project Goals:
Convene a working group to identify policy and program approaches to reduce carbon emissions associated with deliveries
Develop a framework to support low- and zero-emissions delivery in the broader downtown area 
Reduce conflicts along the curb that may impact transit, safety, and parking management
Timeline
Winter 2022 - Winter 2023

Research Zero Emissions Strategies

Spring 2023 - Spring 2024
Cost and Funding
The cost of planning for the study is $150,000, with funding from the Carbon Neutral Cities Alliance grant and half-cent sales tax funds. 
Contact
Background
Groups represented by the working group:
Community Benefit Districts 
Downtown SF Partnership
Union Square Alliance
Tenderloin Community Benefit District
Yerba Buena Community Benefit District
East Cut CBD
Discover Polk
Fisherman's Wharf Community Benefit District & Merchants Association
Merchant Associations
San Francisco Chamber of Commerce
San Francisco Council of District Merchants Associations
South of Market Business Association
North Beach Business Association
Hayes Valley Merchants Association
Tenderloin Merchants and Property Owners Association (Tenderloin/Lower Polk)
Delivery Companies
UPS
Amazon
California Trucking Association
Golden Gate Restaurant Association
DoorDash
Environmental 
Brightline Environmental Defense
Business Council on Climate Change
One of the best tools to manage the volume of traffic on our streets is charging a fair price to use our roads.