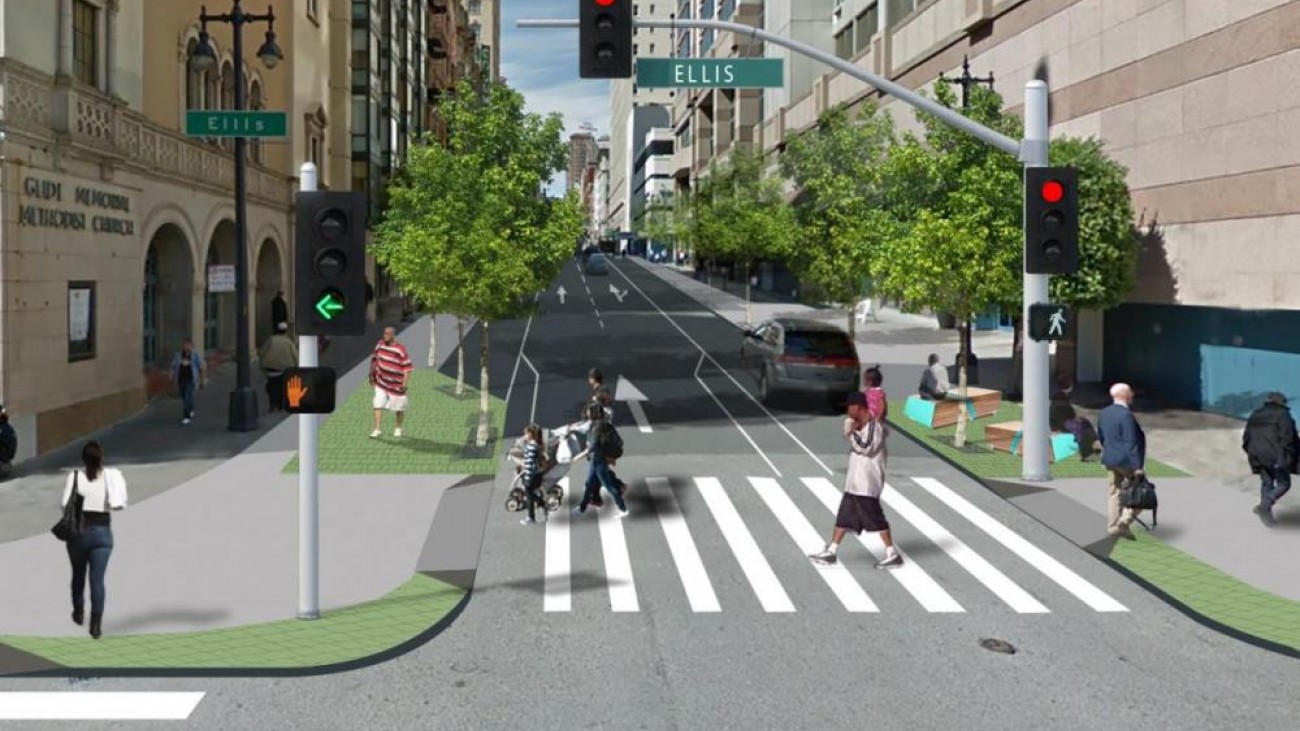 The Transportation Authority voted this month to allocate Prop K Half-Cent Transportation Sales Tax funds to the SFMTA to design safety and livability improvements on Taylor Street.
In collaboration with the Tenderloin community, the SFMTA has developed a new vision for Taylor Street between Market Street and Sutter Street that improves transportation safety and livability along the corridor. The project will widen sidewalks and add new landscaping, furnishings like benches and planters, and street lighting from Turk to Ellis, add a left turn signal at Geary for pedestrian safety, and update curbside loading zones on the corridor to reflect the needs of the community.
The Safer Taylor Street project is a critical component of the City's Vision Zero goal to eliminate all traffic deaths. From 2011 to 2016, there were 109 collisions on this segment of Taylor Street from Market to Sutter streets, 69 of which involved pedestrians and cyclists.
The SFMTA recently completed "quick-build" temporary safety improvements on Taylor Street that will provide safety benefits in the interim until these permanent improvements are complete.
Resources
View this project in MyStreet SF
San Francisco has vowed to eliminate all traffic-related deaths by 2024 through education, enforcement, and road infrastructure redesign.