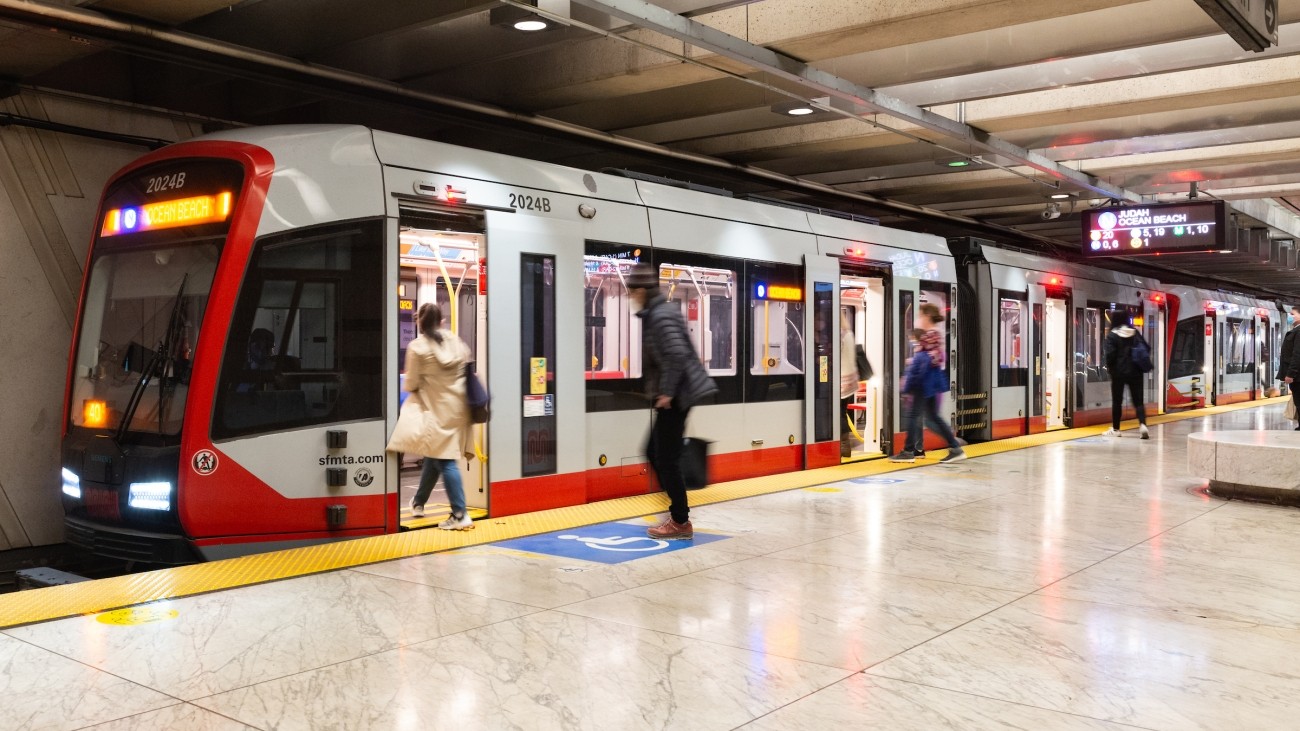 The COVID pandemic led to a sharp upswing in the number of people working from home and a dramatic drop in transit ridership, as well as a reduction in participation in various activities. But recently, transit agencies have begun reporting record highs in ridership since the beginning of the pandemic. 
On March 16, BART ridership hit a high with over 132,000 riders and the San Francisco Bay Ferry reached a new two-year weekday high with over 5,000 passengers. And the SFMTA reports that weekday bus boardings continue to rise since tumbling to a low in April 2020.
A number of factors likely contribute to this transit trend, including more people returning to offices and other gathering places, rising gas prices, and the decline in COVID cases. 
Traffic is also returning, particularly to freeways and the Bay Bridge and their approaches.
Supporting a transit ridership recovery
More funding is on the way to help Bay Area transit agencies. With the support of House Speaker Nancy Pelosi and other members of the Bay Area congressional delegation, the Biden Administration and U.S. Department of Transportation announced that $536 million in American Rescue Plan funds is being directed to help Bay Area transit agencies recover from the two years of pandemic-related ridership impacts and revenues losses, protect jobs, and ensure reliable service as ridership increases.
 
This new funding adds to the $1.84 billion in American Rescue Plan transit funding previously delivered to the Bay Area, bringing that total to more than $2.3 billion.  
Additionally, the City, in partnership with businesses, is hosting a weeklong celebration from March 27 through April 3 called BloomSF to welcome workers back to downtown offices. The celebration will feature fitness classes, DJ sessions, live performances, and more. Visit the BloomSF website to learn more. 
Resources to learn more
SFMTA COVID-19 Data Dashboard
SFMTA's dashboard features graphs of passenger counts and boardings during COVID-19.
BART Ridership Reports
BART publishes monthly ridership reports on ridership trends.
Bay Area Transit Riders Map
Our agency's interactive map of pre-pandemic transit usage in the region. Learn more about how to understand the map here.
COVID-Era Congestion Tracker
Our agency's interactive map shows how congestion in San Francisco has changed since the pandemic.
Additional maps and data created by our agency to better understand the city's transportation network