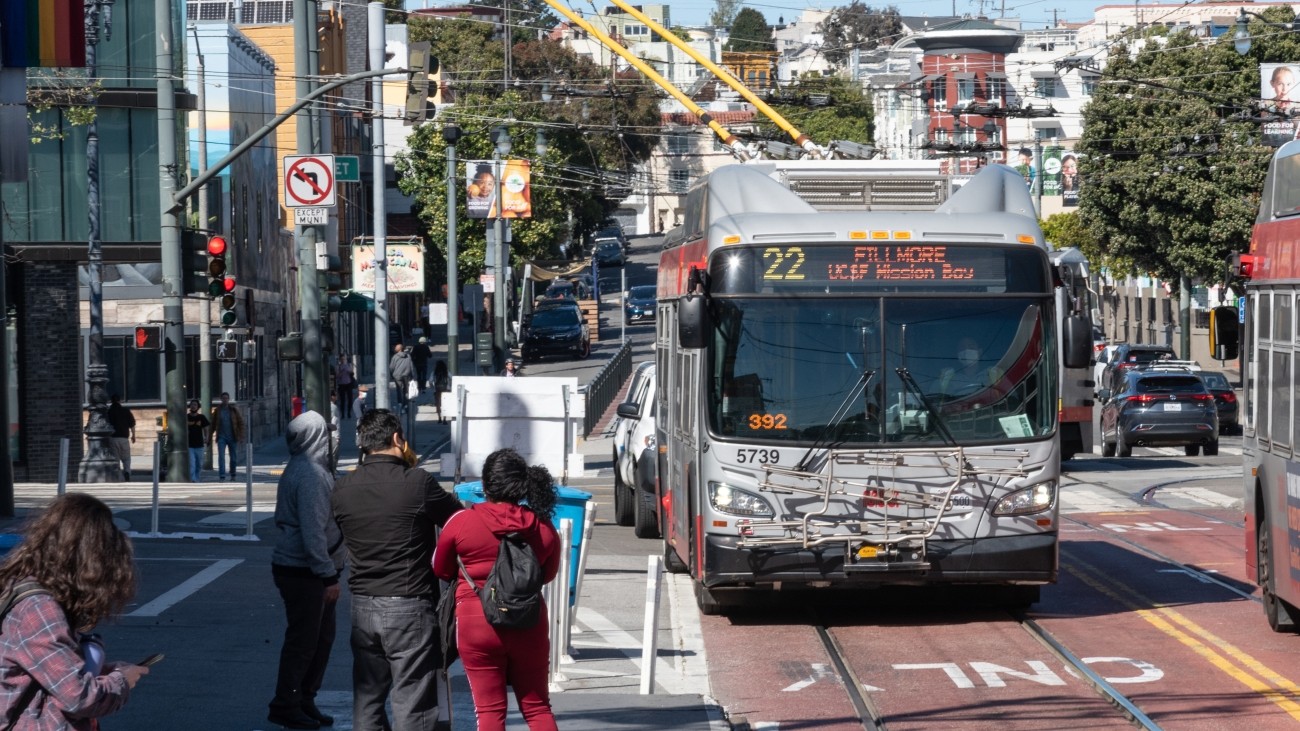 On June 15, California lawmakers agreed to make $1.1 billion in new funding available to the state's mass transit systems for financial support as agencies run low on federal COVID relief funding and continue to face ridership losses. State Senator Scott Wiener of San Francisco led budget negotiations with grassroots organizations. The funding could support capital improvements or service operations and will be available over the next four years starting July 1, 2023.  
The funding is intended to help avert service cuts and give operators some time to put transit on a more sustainable financial footing in the post-pandemic era. In return, lawmakers are also demanding a new business model and more accountability for transit agencies throughout the state.  
While the state funding provides welcome near-term relief, Bay Area transit operators that have been particularly hard hit by ridership and revenue losses will still face difficult challenges. While the bill made an additional $4 billion available to help maintain transit service, the funding would come  from programs that traditionally fund capital improvements. Shifting that money to support transit operations  could put at risk significant amounts of federal funds that the Metropolitan Transportation Commission had previously committed to generational transit system investments, specifically BART to Silicon Valley Phase II and BART Core Capacity.
Since San Francisco is the slowest urban area in the country to recover from the pandemic, the state funds are unlikely to cover the significant operating shortfalls for Muni and BART, the largest operators in the Bay Area.  
The Legislature is currently considering Senator Wiener's Senate Bill 532 that that would raise the toll by $1.50 on seven Bay Area bridges over five years with the funds available to avoid service cuts and maintain operations, including safety, security, reliability, or cleanliness improvements for Bay Area transit operators such as Muni and BART. 
Even as state funding becomes available, transit operators will continue to identify cost-saving measures in operations and implement improvements to attract riders, while exploring new sources of future revenue that are less fare dependent.
Muni has boosted the speed and frequency on some popular lines and is seeing around 61% of pre-pandemic ridership. However, without additional funding in future years, it may cut 20 lines, many of which serve Equity Priority Communities and commuters. 
BART will make cost-neutral service changes in September to better meet weekend and evening demand. BART is also planning to increase fares by 5.5% in 2024 and again in 2025, and possibly make service changes, such as shuttering entire lines and stations, if additional funding is not identified.
Resources