On August 18, Transportation Authority Board Member Connie Chan (District 1) and transportation staff gathered to celebrate the commencement of SFMTA's Anza Street Bike Lanes project. 
Anza Street is a key thoroughfare in the Richmond District that is frequently used by people on bikes. Community members have also expressed support for this east-west bike connection in the neighborhood. 
At the request of former Transportation Authority Board Member Sandra Lee Fewer (District 1), the Transportation Authority provided $220,000 in Neighborhood Program funds to the SFMTA to support the planning, design, and construction of the project. 
The project will help improve safety and connectivity to destinations like Golden Gate Park, Geary Boulevard, Clement Street, and schools in the Richmond.
Key improvements include: 
2.3 miles of bike lanes between 30th Avenue and Masonic Avenue 
Narrowed vehicle lanes to 10 feet to encourage slower driving speeds
Traffic lane reduction between Arguello Boulevard and Parker Avenue to redistribute roadway space to all road users
Speed cushions to slow traffic between Blake Street and Wood Street
High visibility crosswalks at 23 intersections
Advance limit lines at all signalized intersections to provide extra space and increased visibility between stopping vehicles and pedestrians in the crosswalk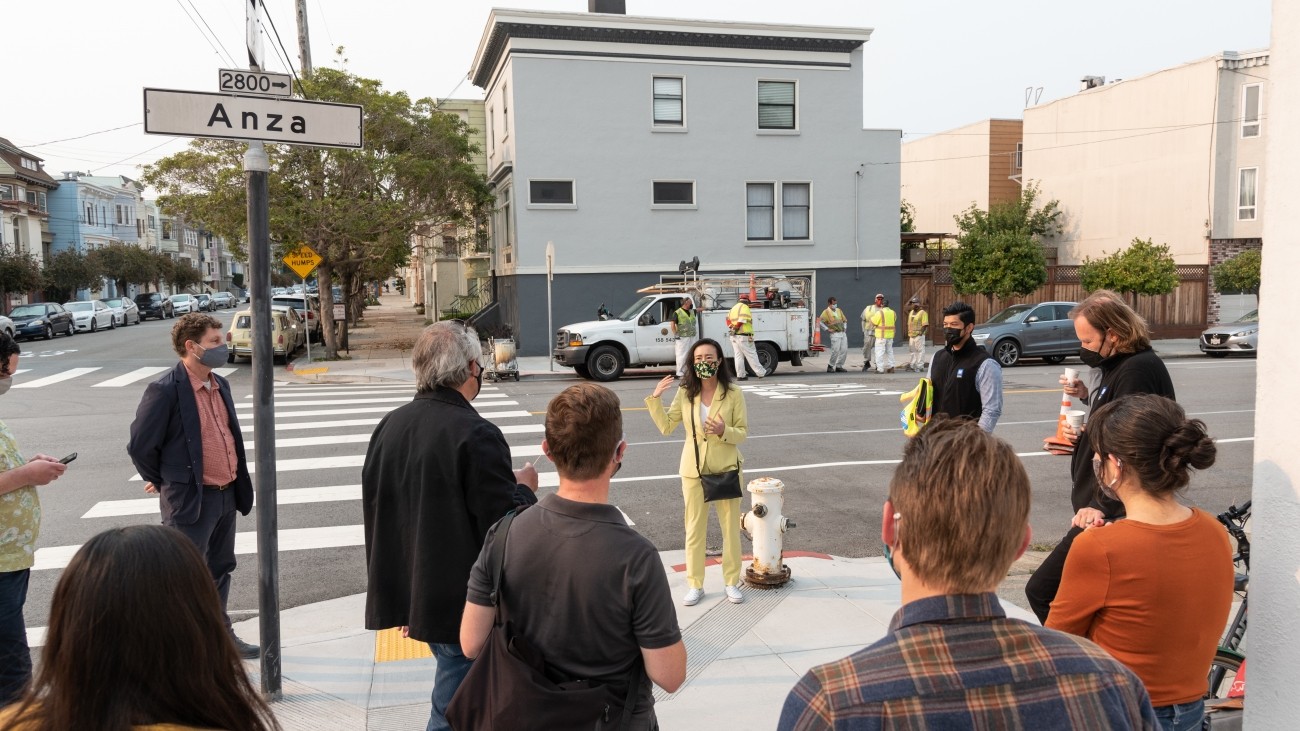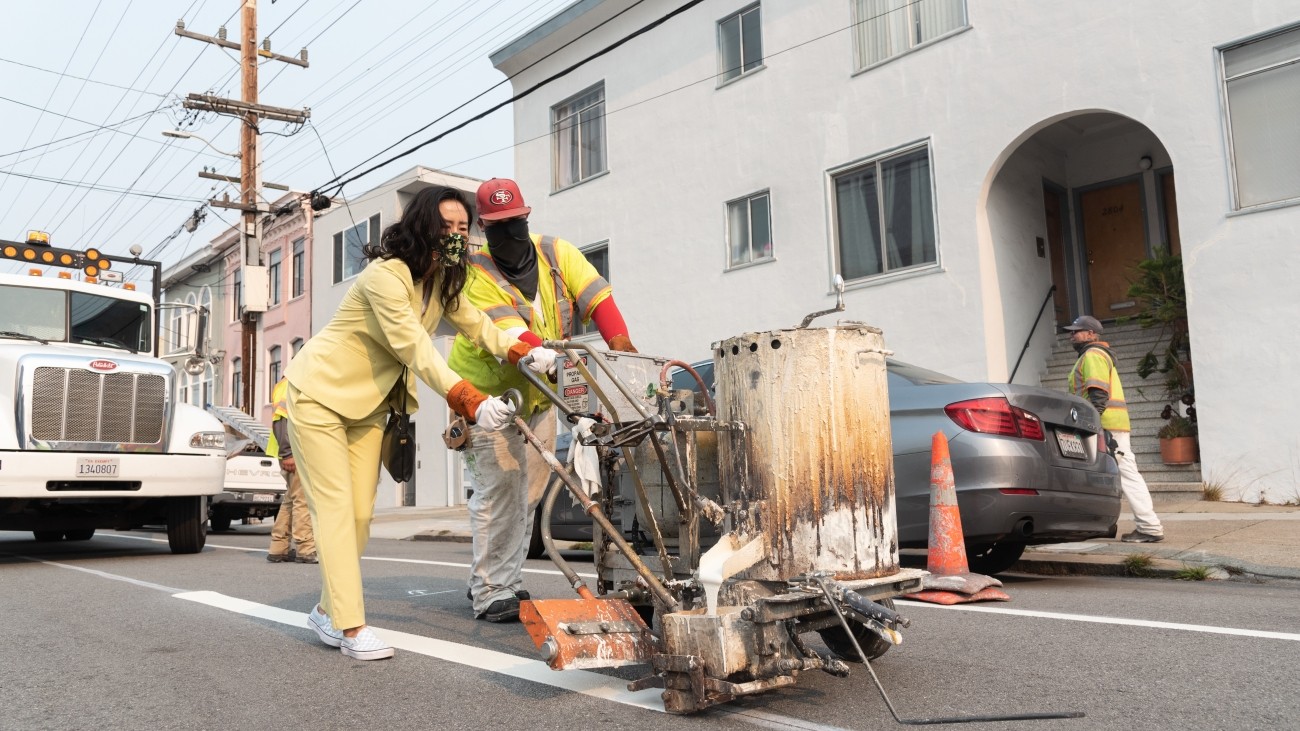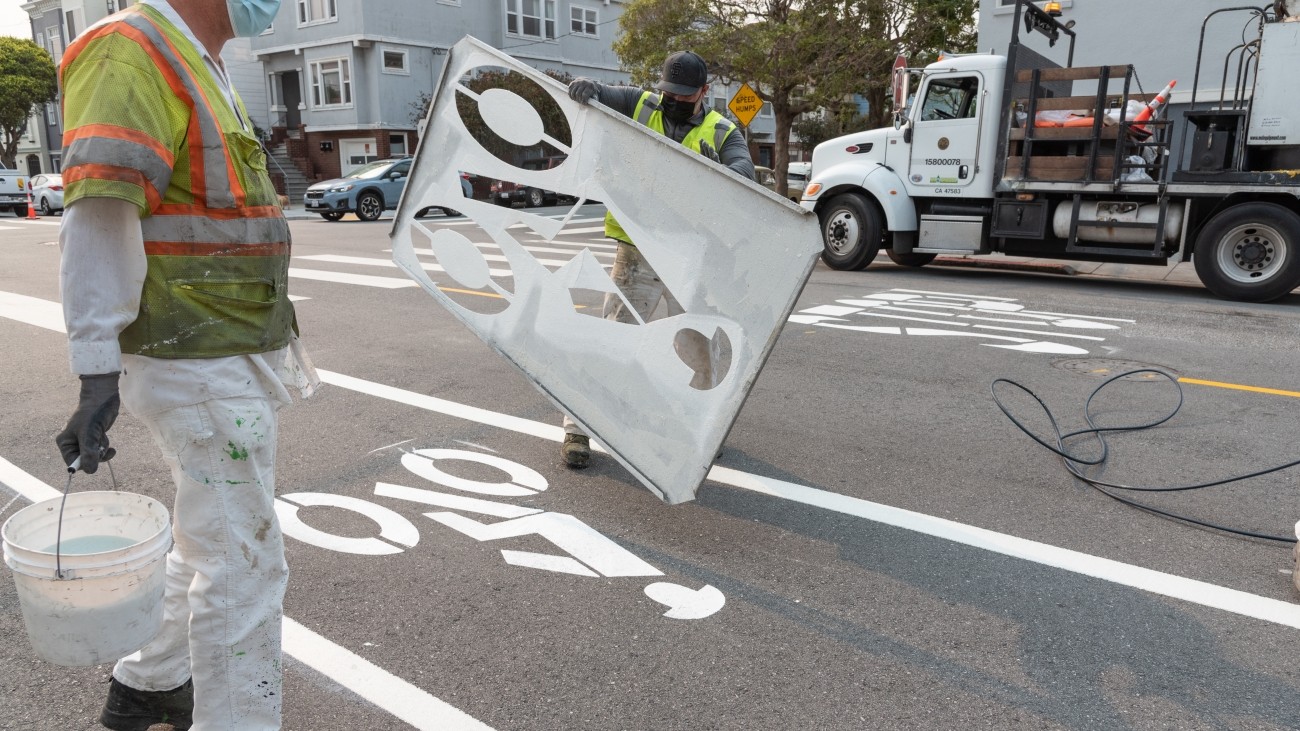 Our Neighborhood Program supports neighborhood-scale planning efforts and project implementation in each supervisorial district.
The aim of the Anza Street Bike Lanes project is to improve safety and accessibility for bicyclists on Anza Street.