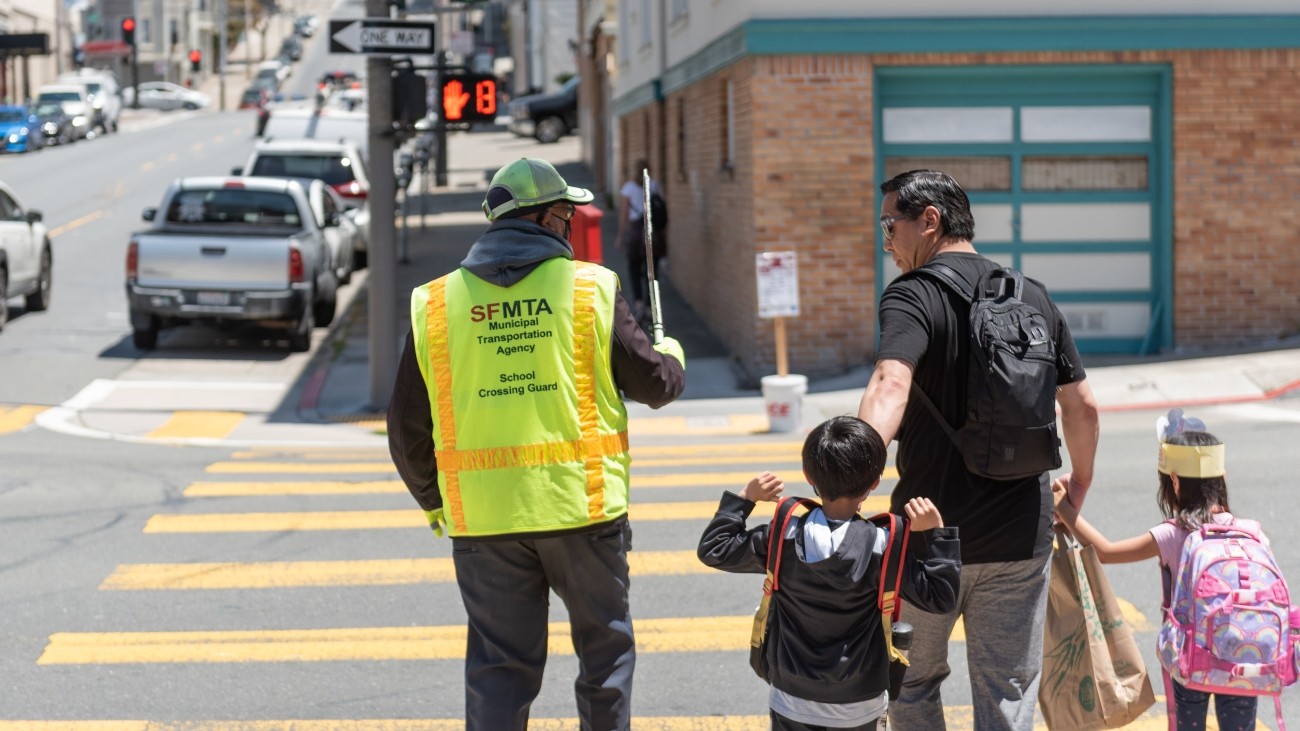 Updated Nov. 7, 2022
At the request of Transportation Authority Board Member and District 4 Supervisor Gordon Mar, the Transportation Authority is developing a School Access Plan to improve transportation options for kindergarten through fifth-grade students and their caregivers within the San Francisco Unified School District. 
Over the spring and early summer, our study team held focus groups to hear from caregivers and parents about their experiences and challenges with their student's school commute. Based on this input, the project team developed strategies to help address the top needs. A wide variety of challenges were identified and caregivers expressed a strong desire for improved transportation options. Common challenges discussed included threats to personal safety when riding public transportation and the difficulty of coordinating transportation for children at multiple schools.
Now, we are inviting parents or caregivers of K-5 SFUSD students to come to a community meeting to learn more about the project and to share feedback on a set of potential school transportation solutions through a survey. Potential solutions include a shuttle program, carpool coordination support, shared e-bikes, transit trainings, transportation coordinators, and more.
Join us for a virtual community meeting to learn more
Share your feedback through the survey (open until November 20)
The feedback that we hear will inform recommendations about how to improve school transportation, especially for students and caregivers who need to make medium- and long-distance trips to school and afterschool activities. 
A final report will be presented to the Transportation Authority Board by Spring 2023. 
To stay updated on the project, sign up for our "School Access Plan" email list. 
The Transportation Authority is creating a School Access Plan for San Francisco to recommend transportation solutions for K-5 students and their families.