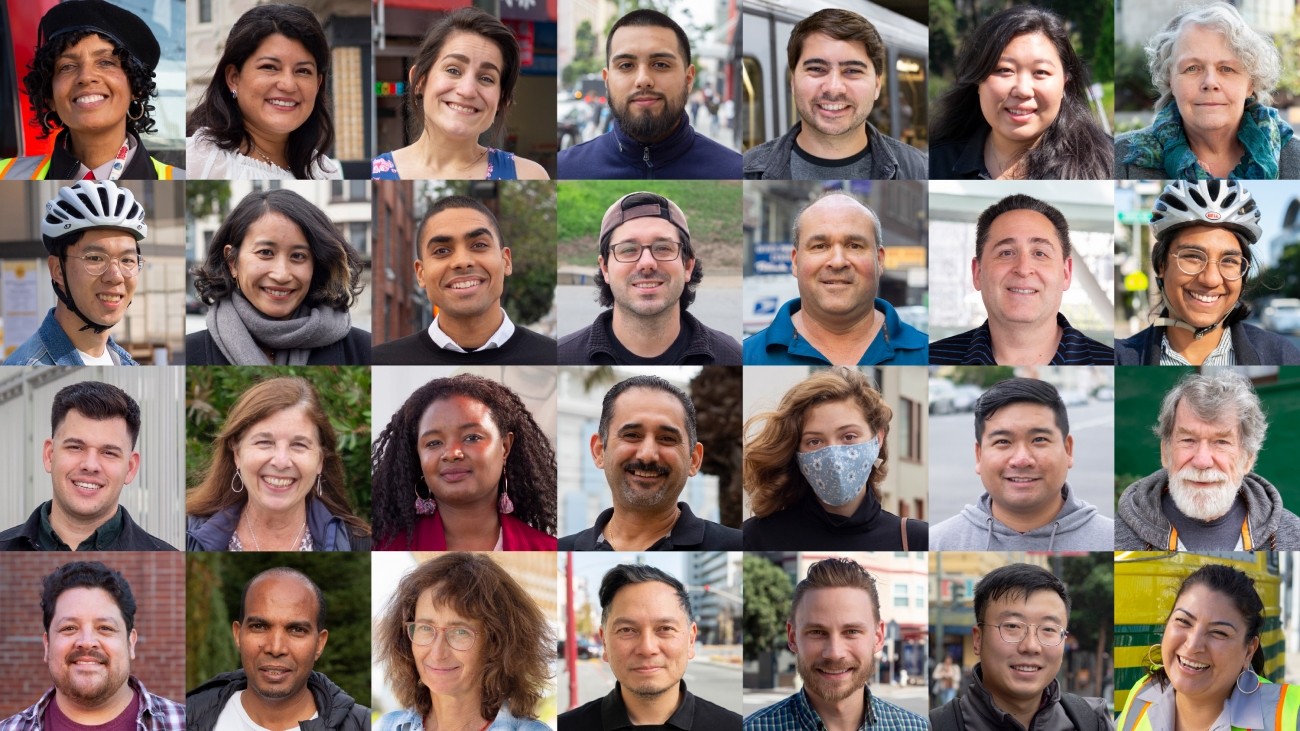 For our 30th anniversary, we're excited to introduce Sales Tax Stories, a website highlighting how people across San Francisco benefit from the city's half-cent sales tax for transportation.
Since 1990, the Transportation Authority has directed more than $1.9 billion in half-cent sales tax funding citywide, supporting various transportation improvement projects throughout the city, including the purchase of new Muni vehicles, Valencia Bikeway Improvements, the renovated Doyle Drive, and more. Sales Tax Stories show a broad range of folks, including people who take transit, folks who walk and bike, commuters who drive, business owners, paratransit users, and Muni conductors.
While all the stories are unique, a common theme is how the half-cent sales tax advances safety and connectivity benefitting the city's economy, environment, and livability for all.