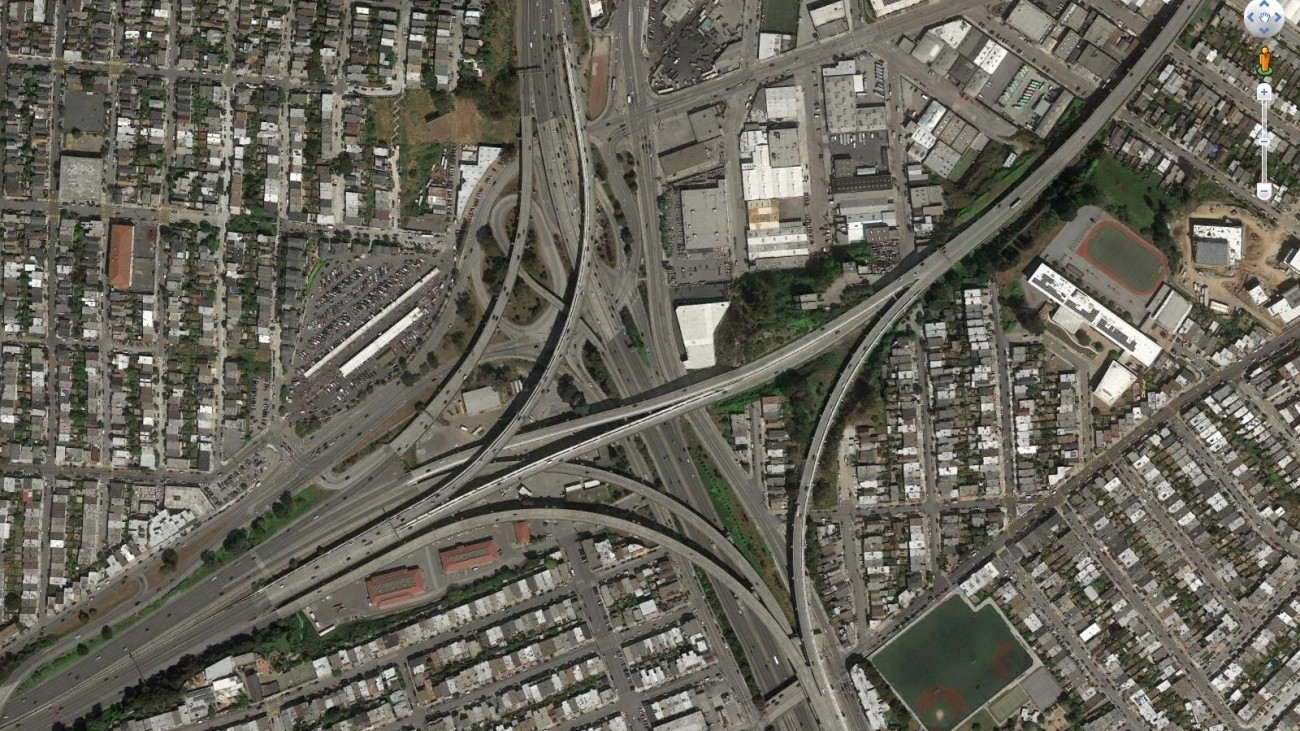 Safety improvements are coming to the Alemany interchange area, a key connection between the communities of Bernal Heights, the Portola, Silver Terrace, and the Bayview.
 
In December, the California Transportation Commission awarded $2 million from California's Active Transportation Program (funded by the Senate Bill 1 gas tax program) to SF Public Works for construction of a new multi-use path for pedestrians and bicyclists, connecting San Bruno Avenue more directly to the Alemany Farmers Market. Other improvements include new traffic signals, bicycle lane development and high visibility crosswalks.
"I'm so pleased we were able to win this key grant to improve walkability and bikeability through the freeway maze that divides District 9 neighborhoods of Bernal Heights and the Portola," said Hillary Ronen, District 9 Supervisor and Transportation Authority commissioner. "This project is a significant first step toward increasing safety and access for our community, including the many people who depend on the Alemany Farmers Market for affordable, healthy produce." 
The Transportation Authority released a report in 2017 which recommended safety and accessibility improvements in the area. To date, we have worked with our partners at SFMTA and SF Public Works to use revenue from San Francisco's half-cent sales tax for transportation for construction of a buffered bike lane and other roadway markings that will help emphasize pedestrian crossings, as well as design of the new path. These preliminary efforts laid the groundwork for the state funding award. 
Finalized in April 2017, the Alemany Interchange Improvement Study outlined a list of safety and accessibility recommendations for the Alemany interchange.