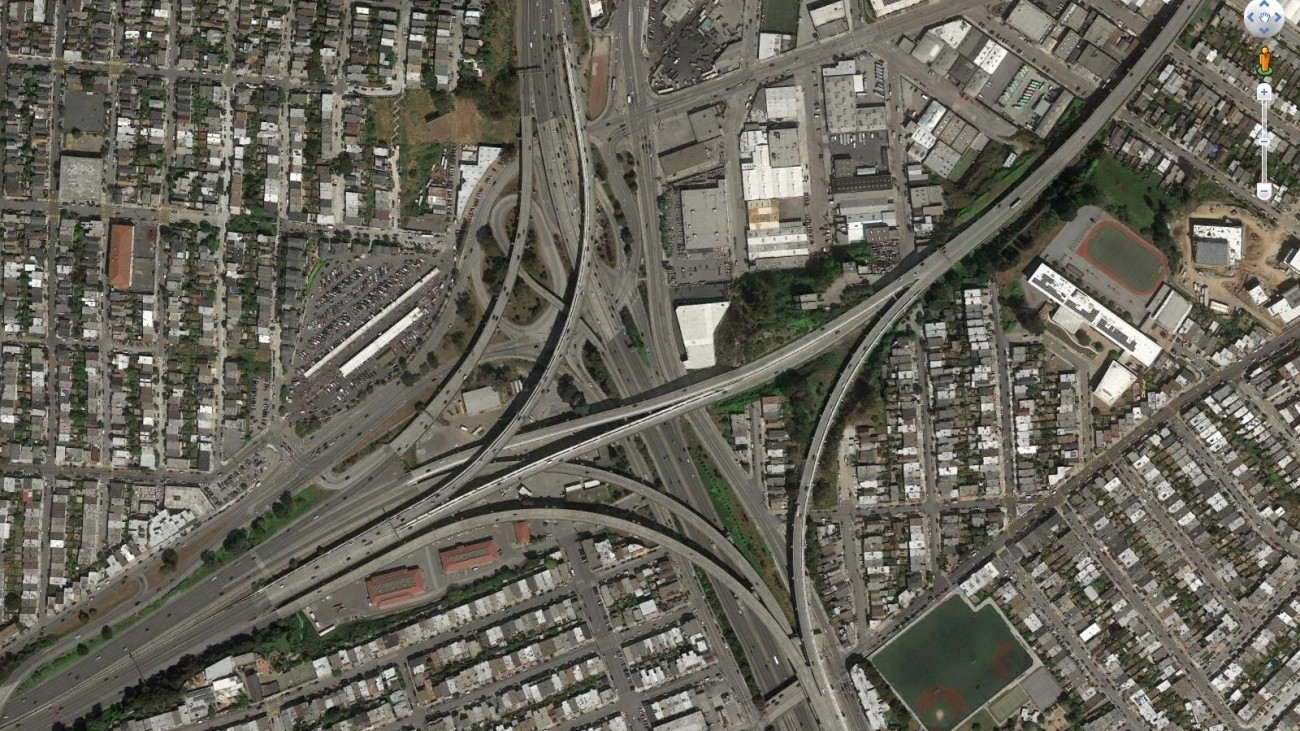 The Alemany interchange, sometimes called the Alemany Maze, is where U.S. 101, I-280, Alemany Boulevard, Bayshore Boulevard, San Bruno Avenue, and several other local streets intersect. Safety is a significant issue in the area with a number of severe-injury or fatal collisions having occurred in and near the Alemany Maze, which overlaps with San Francisco's Vision Zero High-Injury Network.
SFMTA is leading the Alemany Interchange Bike Lanes Project project, which includes new buffered bike lanes, flexible posts to separate the bikeways from vehicles, high visibility crosswalks, narrowed travel lanes to reduce speeding, painted bulb outs, and a left turn bike box to support people walking, biking, and driving through the Alemany Maze.
The project is a recommendation of the Transportation Authority's Alemany Interchange Improvements Study, which prioritized safety improvements in the area at the request of former Transportation Authority Board Member David Campos (District 9) and the Portola Neighborhood Association. The study was funded by Caltrans and the half-cent sales tax, and conducted in close coordination with Caltrans District 4 and SFMTA. 
At the request of Board Member Hillary Ronen (District 9), the Transportation Authority provided $376,603 in half-cent sales tax funds, including Neighborhood Program funds, to support planning and implementation of the recommended upgrades. 
The project is currently under construction, with portions of the project already open for use. The project timeline was coordinated with Caltrans' work on the U.S. 101 Alemany Interchange Deck Replacement project. SFMTA will complete the westbound and eastbound Alemany bikeway this month. The San Bruno Ave portion of the project will be completed by the second week of March. All remaining work on the project is expected to be completed by June 2021. 
Resources
Finalized in April 2017, the Alemany Interchange Improvement Study outlined a list of safety and accessibility recommendations for the Alemany interchange.
Our Neighborhood Program supports neighborhood-scale planning efforts and project implementation in each supervisorial district.