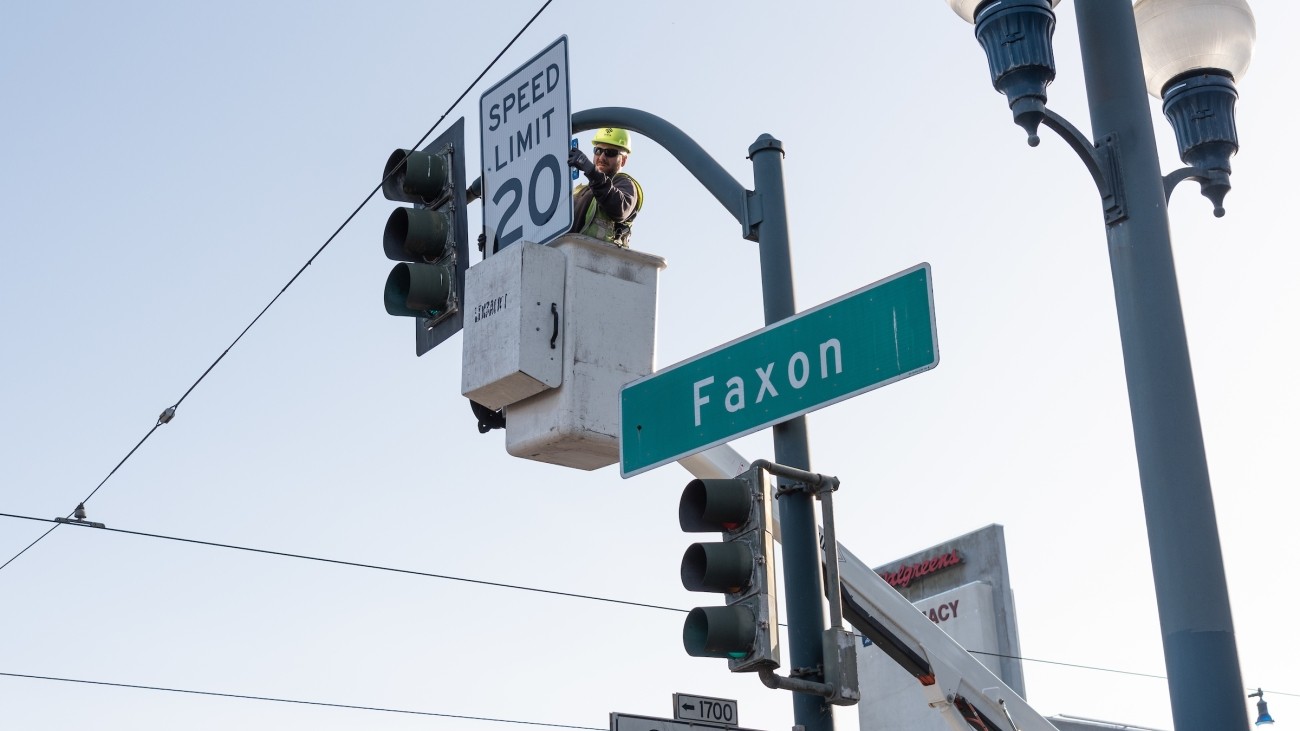 The speed limit along Ocean Avenue from Geneva Avenue to Victoria Street and from Junipero Serra Boulevard to 19th Avenue is now 20 mph, dropping from 25 mph. This speed limit reduction comes as part of the passage of California Assembly Bill 43 (Friedman), which allows local cities to lower speed limits to improve safety on streets where at least half of the properties are occupied by shops and restaurants. AB43 enables SFMTA to set speeds that promote safer streets along key corridors.
On April 7, District 7 Transportation Authority Board Member Myrna Melgar joined SFMTA and community leaders for the installation of the first 20 mph sign along Ocean Avenue. Ocean Avenue is the seventh 20 mph corridor implemented so far this year and SFMTA will continue rolling out more 20 mph zones throughout the city.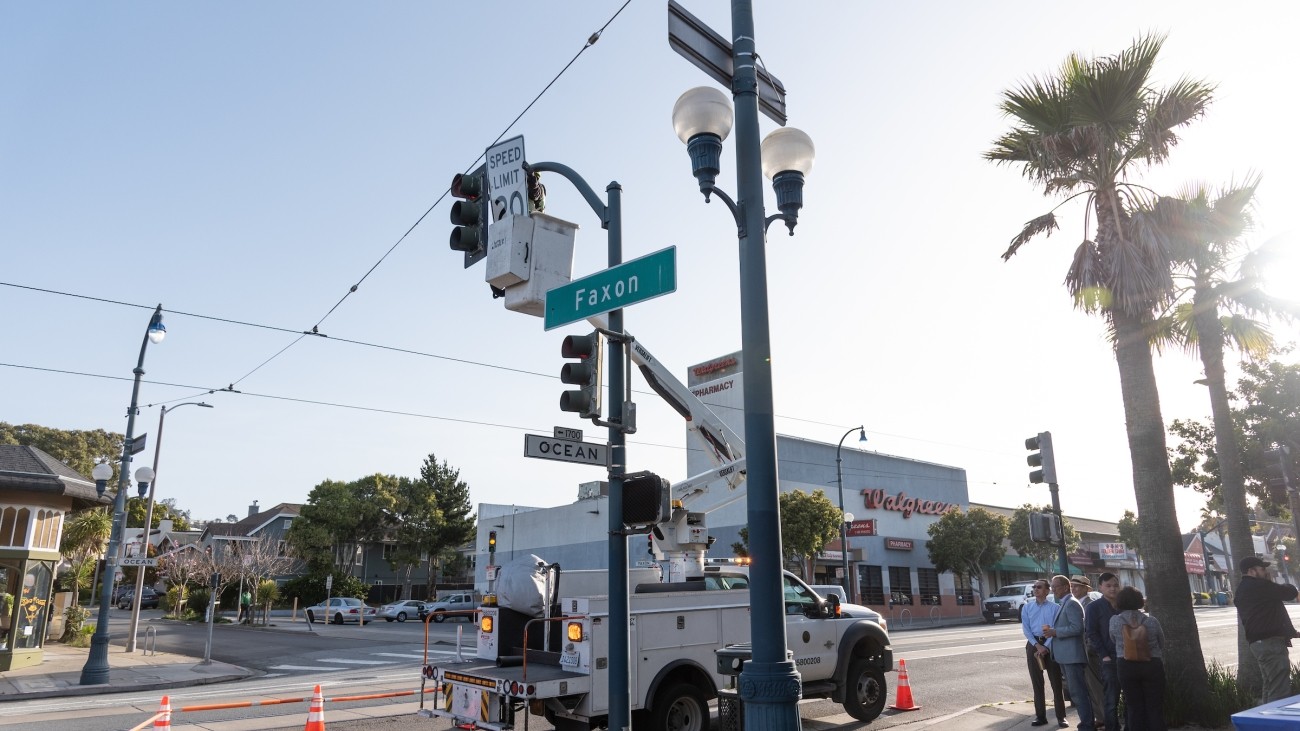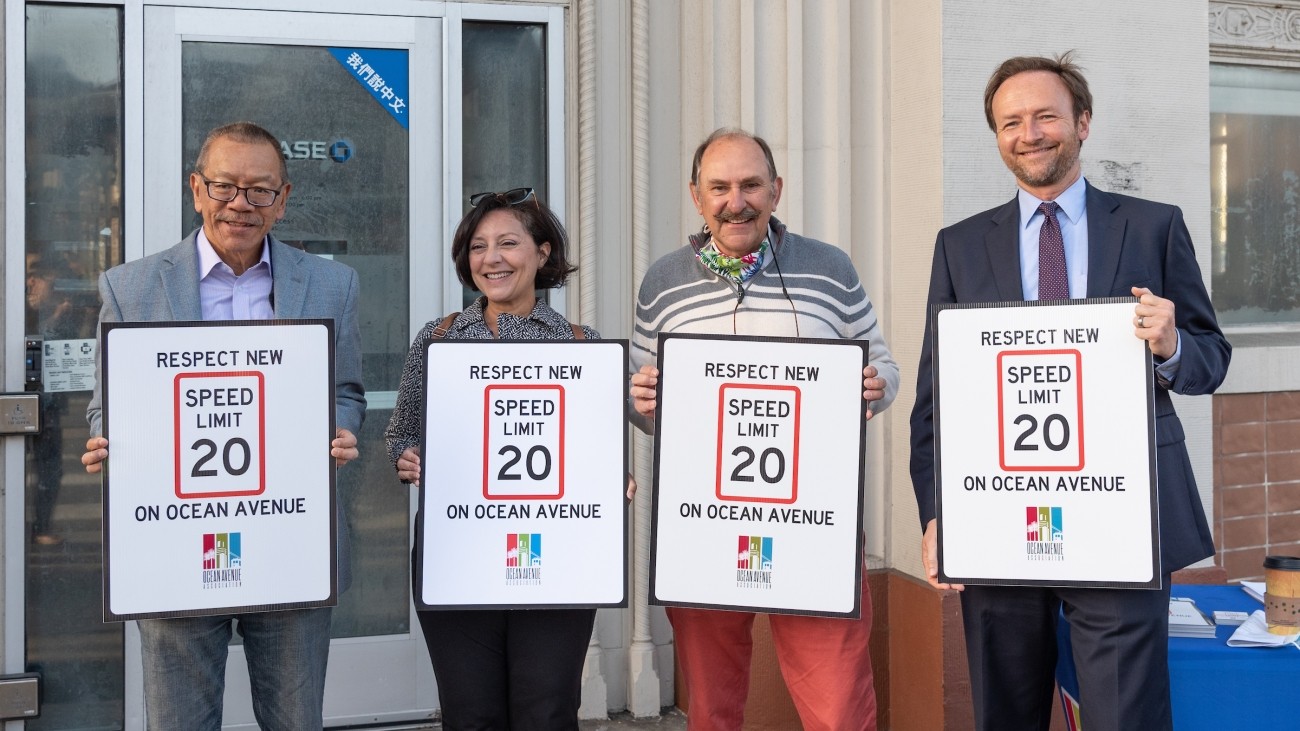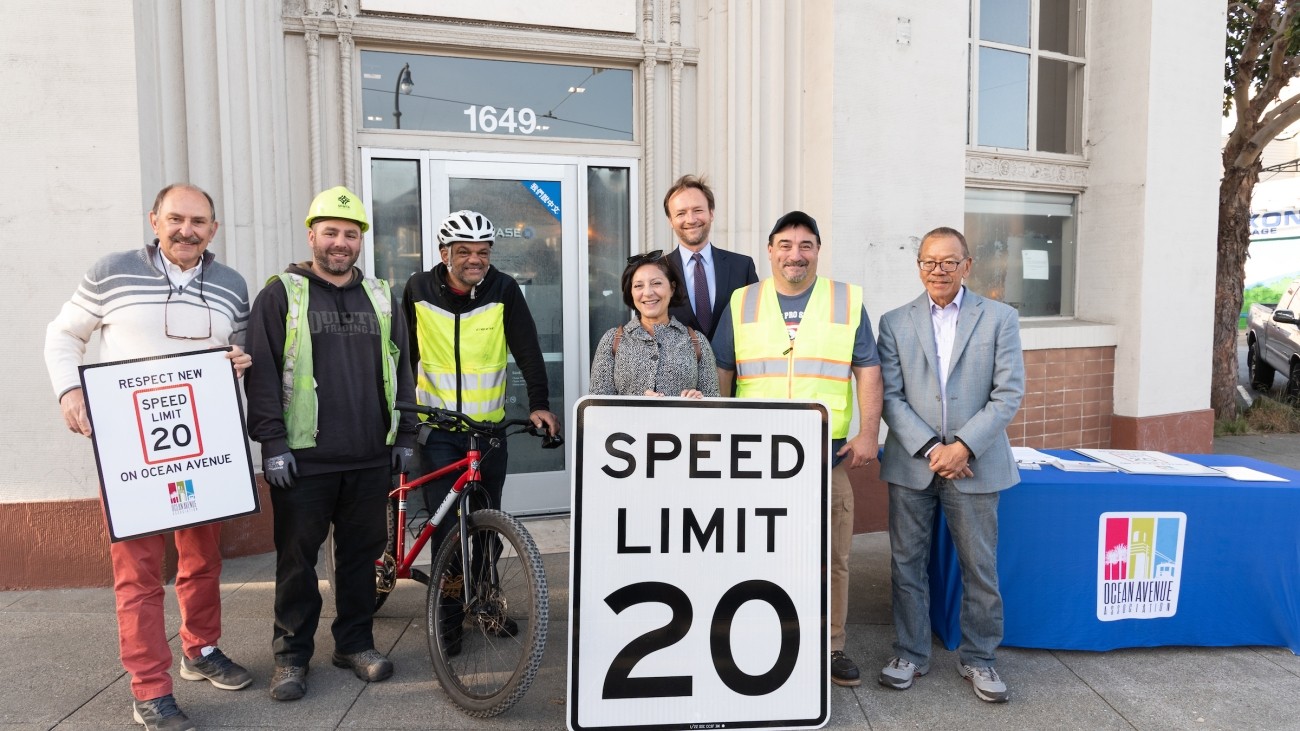 Slowing speeds is essential to supporting San Francisco's Vision Zero goals - ending traffic-related deaths and reducing severe injuries. Reducing the speed limit from 25 mph to 20 mph can provide tangible safety benefits for the neighborhood because vehicle speed is the greatest determinant of crash severity. For example, a pedestrian struck at 20 mph has double the chance of survival versus someone struck at 25 mph.
The Transportation Authority is supporting SFMTA with $750,000 in funding from the half-cent sales tax to implement speed limit reductions on commercial corridors. 
 
San Francisco has vowed to eliminate all traffic-related deaths by 2024 through education, enforcement, and road infrastructure redesign.
The Transportation Authority developed the Ocean Avenue Mobility Action Plan to prioritize and identify funding for transportation improvements for the Ocean Avenue corridor.