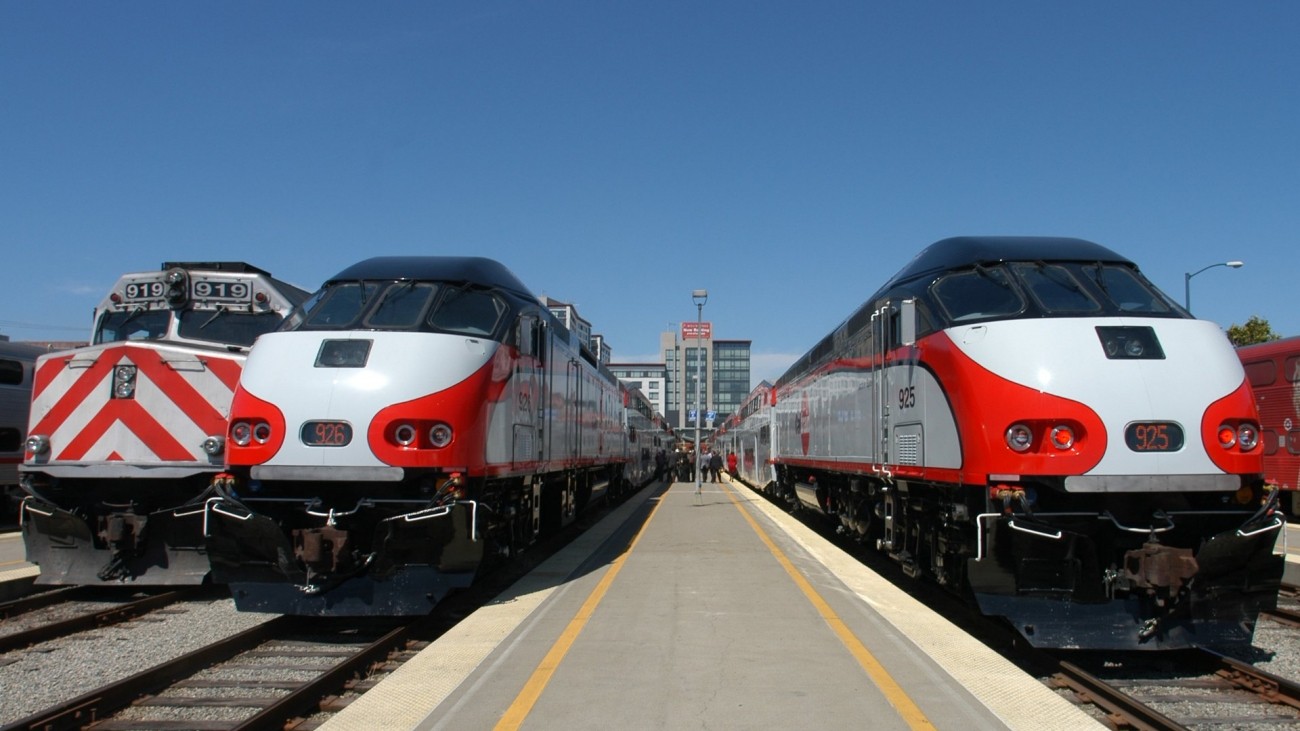 Last week, the Transbay Joint Powers Authority and partnering agencies held an inaugural meeting of the Executive Steering Committee to launch the next phase of the Downtown Rail Extension Project, a 1.25 mile rail connection that will bring trains from the current 4th and King Street Caltrain station in San Francisco to the Salesforce Transit Center.
As recommended by the Downtown Extension Peer Review Study approved last year, the Executive Steering Committee will work collaboratively to implement a 24-month work plan to advance the design, funding and planning aspects of this critical regional rail project. Tilly Chang, the Transportation Authority's Executive Director, was appointed chair of the executive steering committee for the first year with Andy Fremier of the Metropolitan Transportation Commission serving as Vice Chair.
The committee is composed of leadership from the Transbay Joint Powers Authority, Metropolitan Transportation Commission, Caltrain, California High-Speed Rail Authority, the City and County of San Francisco, and the Transportation Authority.

In coming months, the group will explore project phasing and cost-reduction strategies, conduct planning and outreach, and update the project funding plan. The Metropolitan Transportation Commission recently took action to prioritize this project within Plan Bay Area 2050, a step in the right direction for securing State and Federal project funding.
The project schedule targets a 2024/2025 construction start date and opening date in 2031/2032. The Transportation Authority Board has approved $13 million from San Francisco's half-cent sales tax for transportation to support this phase of work over the next 18 months.