Overview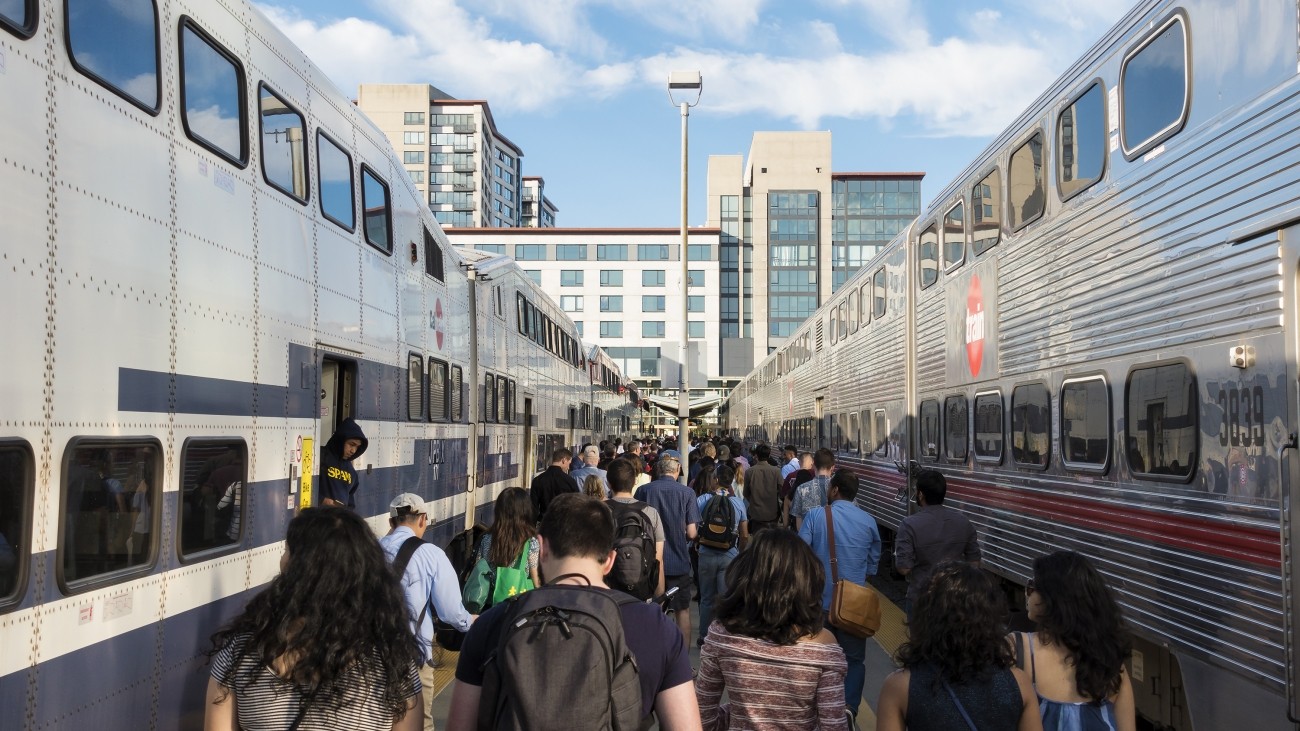 Introduction
The Caltrain Downtown Rail Extension project will extend Caltrain and future California High-Speed Rail service from the existing 4th and King rail yard to the newly constructed Salesforce Transit Center. The Transbay Joint Powers Authority oversees the Caltrain Downtown Extension Project.
In fall 2018, the Transportation Authority Board selected a preferred route for the project to continue south from the 4th and King Street via a tunnel along Pennsylvania Avenue to avoid conflicts with 16th Street, a major east-west travel corridor serving Mission Bay. This route was also endorsed by Mayor London Breed following completion of SF Planning's Rail Alignments and Benefit study.
Timeline and Status
In late 2018 and early 2019, the Transbay Joint Powers Authority and Federal Transit Administration provided local and federal environmental approvals, a major milestone in project development. The Pennsylvania Avenue Alignment will be the subject of a separate subsequent environmental review process.
The Transbay Joint Power Authority's goal is to complete the project by 2029, pending funding.
Project Partners
The Transbay Joint Powers Authority is leading the development of the Caltrain Downtown Rail Extension project, in partnership with Caltrain, California High-Speed Rail Authority, the Metropolitan Transportation Commission, the City and County of San Francisco, and the Transportation Authority.
Cost and Funding
The total cost of the Caltrain Downtown Rail Extension project is approximately $3.9 billion. The Transportation Authority has allocated about $66 million in Prop K half-cent transportation sales tax funds toward the project. We also provide oversight for the project. 
The project is in the early design phase and faces a significant funding gap. The Transbay Joint Powers Authority preliminary funding plan is comprised of state, federal, regional, local, and private sources. 
The Transportation Authority is conducting a review of the project's governance, oversight, funding, and project delivery strategy. 
Resources
Executive Summary: Rail Alignment and Benefits Study, SF Planning, 2018 (PDF)
California High-Speed Rail website 
Transbay Joint Powers Authority website
Contact 
Transbay Joint Powers Authority at info@tjpa.org