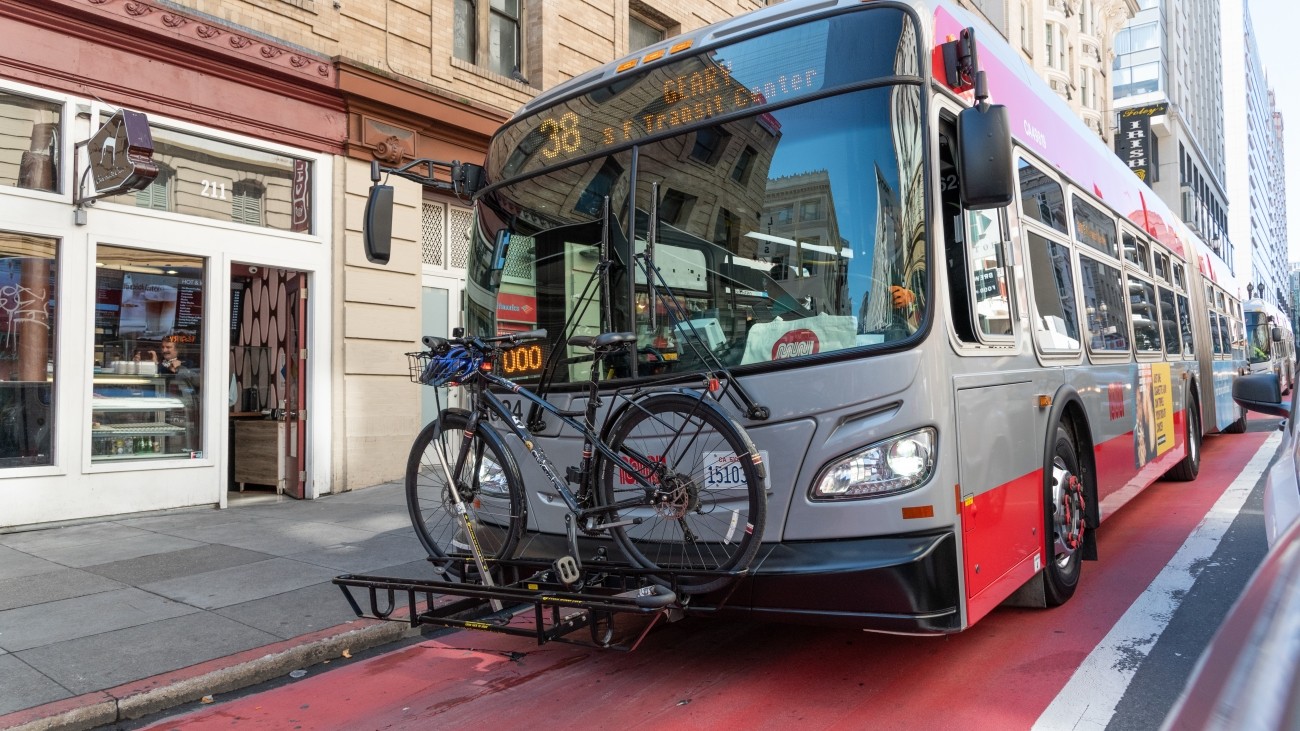 The Transportation Authority recently joined Mayor Breed and Supervisor Brown at the SFMTA's Geary Rapid project groundbreaking. Local agencies, community representatives, and advocates came together at the Buchanan YMCA to celebrate.
The Geary Rapid Project aims to improve one of San Francisco's busiest corridors, from Market to Stanyan streets, with much-needed safety improvements and more reliable bus service for the 54,000 daily customers who ride the 38 Geary and 38R Geary Rapid. 
The approved changes on Geary Boulevard and O'Farrell Street between Stanyan and Market streets include transit-only lanes, traffic signal upgrades, roadway repaving, new crosswalks and sidewalk extensions, improvements for cyclists crossing Geary, and more. The Transportation Authority has directed over $12 million to this project to date. We look forward to delivering the full project together.
Learn more
Geary Rapid Project Groundbreaking
Highlights from the recent Geary Rapid project groundbreaking. Photos courtesy of the SFMTA Photography Department.